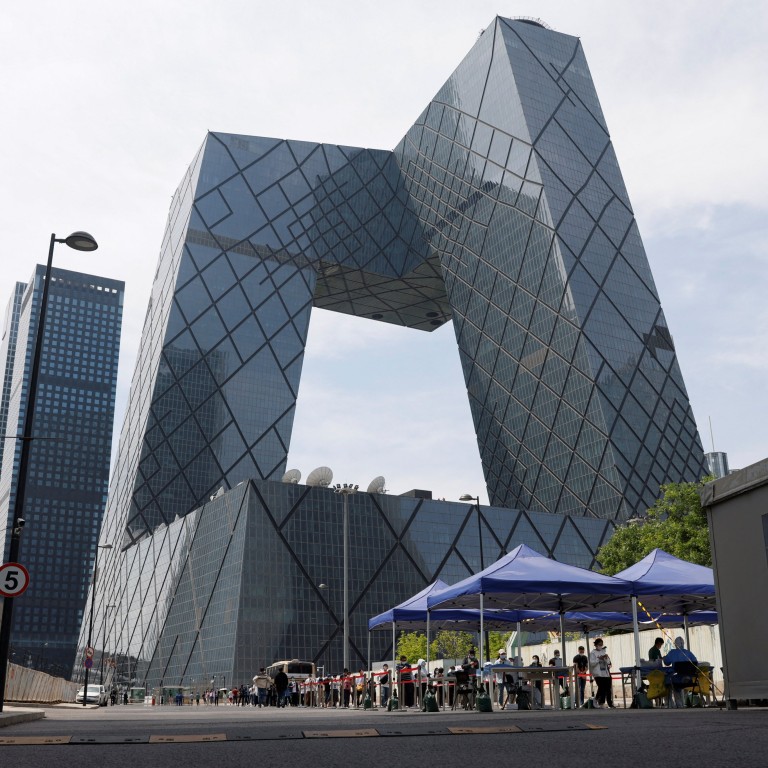 Exclusive

|
Beijing mulls reducing hotel quarantine to one week for international travellers with 7+7 policy, sources say
If the change is enacted, it would be the second reduction in May from previous hotel quarantine requirements of 10 and 14 days, including a week at home
The deliberation comes amid tightening social controls in Beijing, as the city tries to balance economic growth with China's 'dynamic zero' Covid-19 policy
Beijing is considering relaxing its quarantine requirements for international arrivals to a 7+7 policy, which would consist of seven days in a hotel and then seven days of health monitoring at home, reducing the hotel stay from 10 days, in response to appeals from investors, according to two sources briefed on the discussions.
If it becomes official policy this month, it would mark the second reduction in May from the Chinese capital's initial 14+7 quarantine rule for people arriving from overseas, including Hong Kong.
One source, who declined to be named because the policy has not been officially announced, said the relaxation is mainly being considered to reduce challenges for foreign businesses, which have found it difficult to send expatriates to China with the strict quarantine rule in place. A second source said select multinational companies have been briefed on the 7+7 arrangement.
Quarantine times in the country have become a common source of complaint for international executives.
David Graham, executive director of the British Chamber of Commerce in Hong Kong, welcomed the news that Beijing is working to further facilitating business travel between Hong Kong and the mainland. However, he also believed there was a need for Hong Kong to relax its own measures on quarantines and flight suspensions.
"We ultimately need to be moving towards quarantine-free travel to ensure Hong Kong retains its status as an international financial and business hub and gateway to the mainland," he said.
Beijing's quarantine policy for international arrivals is jointly announced by the city's offices for Hong Kong and Macau affairs and international affairs. The last adjustment came on May 7, when the authorities said the reduction was being made "in response to the Omicron variant, which is found to have a shorter incubation period and appears to cause milder clinical symptoms".
The agencies' websites had no policy update as of Monday morning.
However, the discussions are coming as Beijing has
tightened other social controls
in an effort to keep the Omicron variant of the Covid-19 virus at bay, a reflection of the city's efforts to balance economic development and adhering to central government's
"dynamic zero" strategy
.
Chinese Premier Li Keqiang told foreign business delegates at a symposium last Thursday that the government was working to ease the impact on foreign businesses by addressing logistics issues, the resumption of production, and the entrance of personnel into the country, according to a report from state-run Xinhua News Agency.
The report did not mention a change in the length of quarantines.
"We are willing to strengthen exchange and cooperation with enterprises from all over the world, enhance mutual understanding, seek more consensus, properly handle conflicts and differences … [to achieve] mutually beneficial cooperation," Li told the delegates from trade groups including the US-China Business Council, 48 Group Club, Korea Trade-Investment Promotion Agency, Malaysia-China Business Council, European Union Chamber of Commerce in China, Japan Chamber of Commerce in China, and the American Chamber of Commerce in China.
President Xi Jinping also said last week that the country would continue to
open its doors "wider and wider"
to foreign investors, using a common refrain to dispel concerns that China is becoming more insular.
Additional reporting by Rachel Yeo.