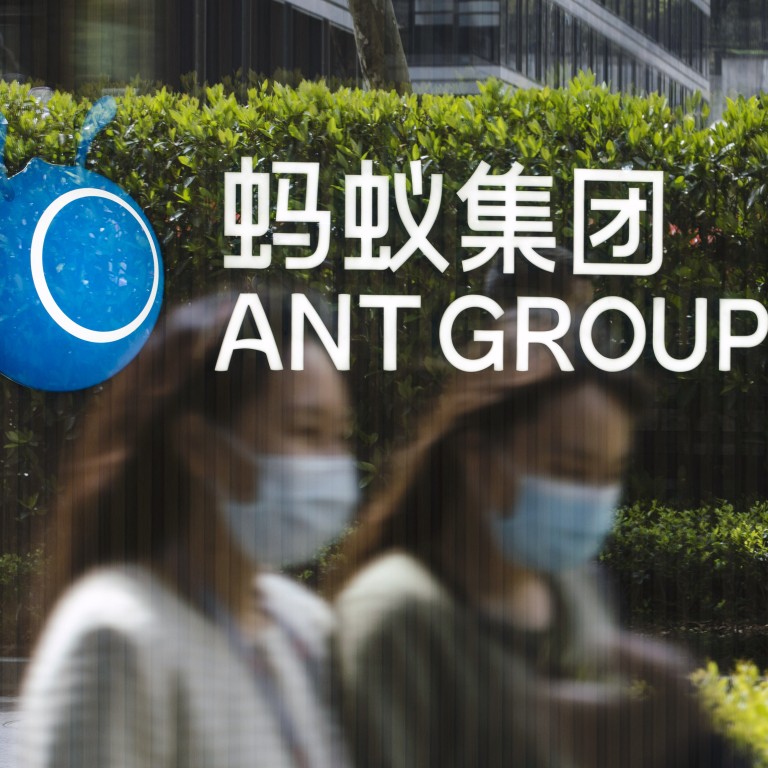 Ant Group grants first dividends to shareholders but Jack Ma chooses not to cash out
Ant's dividends paid to Alibaba, which owns 33 per cent of the unicorn, amounted to 3.9 billion yuan (US$622 million), according to data provided by Alibaba
The fintech giant's two other major shareholders – Hangzhou Junao and Hangzhou Junhan – have chosen to retain the dividends without cashing out
Ant Group, the fintech affiliate of Alibaba Group Holding, has granted billions of yuan in cash dividends to its shareholders for the first time since it brought in investors in 2015, according to Alibaba's latest quarterly financial report.
Ant's dividends paid to Alibaba, which owns 33 per cent of the unicorn, amounted to 3.9 billion yuan (US$622 million), according to the earnings results of Alibaba, parent company of the South China Morning Post, published on Thursday.
That means total dividends dispersed by Ant, which is undergoing a government-led restructure to comply with regulatory demands, added up to around 12 billion yuan.
An Ant representative said the dividends were granted after considerations such as "the company's financial, operational and development needs". Its two other major shareholders – Hangzhou Junao and Hangzhou Junhan – have chosen to retain the dividends without cashing out.
According to Ant's prospectus filed in 2020, Hangzhou Junao and Hangzhou Junhan, owned by Alibaba founder Jack Ma and a group of Alibaba executives, collectively controlled more than half of Ant.
Many of Ant's shareholders are state-backed investors, including the National Council for Social Security Fund, which manages the country's pensions. The fund owned 2.9 per cent in Ant before the fintech giant's planned initial public offering in late 2020 was
called off at the last minute
.
China International Television, a subsidiary of state broadcaster China Central Television, had a 0.18 per cent stake in Ant.
Ant was valued at around US$300 billion before it was slated to go public in Hong Kong and Shanghai. The firm has since been ordered by authorities
to overhaul its business
.
The
People's Bank of China
and other financial regulators have directed Ant to correct "improper competitive behaviours" associated with Alipay, the company's digital payment service, as well as break up its "information monopoly" over data collection and end "inappropriate" ties between Alipay and its consumer-lending operations.
The "rectification" exercise has seen Ant's once-lucrative consumer loan and micro credit business in China shrink.
Ant has been accelerating its overseas expansion this year. In March, the firm
appointed its first regional head
for Southeast Asia: Jia Hang, a former UnionPay executive who joined Ant in 2015. Last month, Ant acquired the majority of shares in Singapore-based payment platform 2C2P.
Earlier this month, Ant posted 20 job openings in Singapore in one of its biggest hiring sprees in the city state for its Southeast Asian businesses. The company currently employs about 300 workers in Singapore,
the Post reported earlier
.