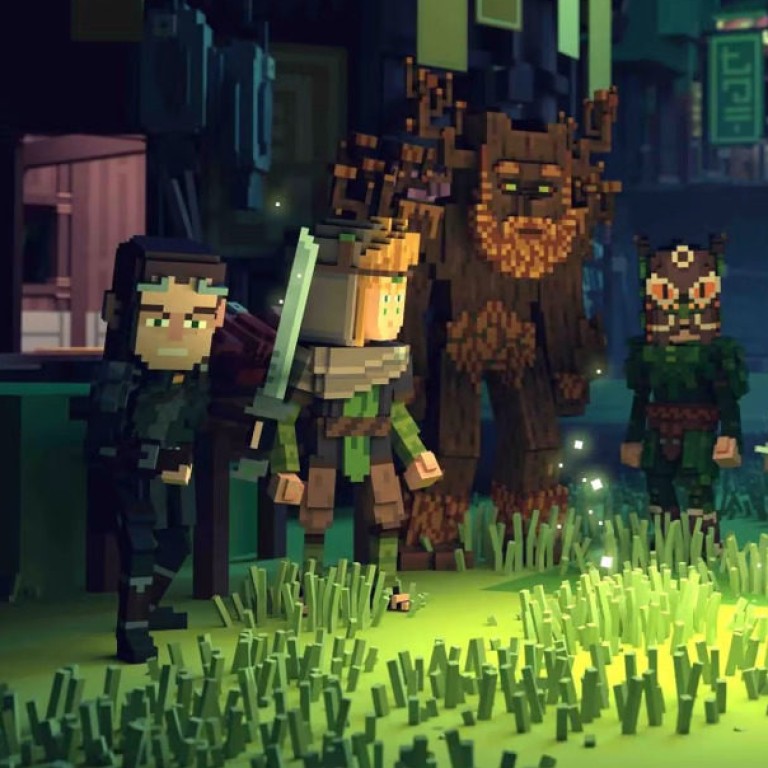 What's the future of Web3? Meta and Animoca Brands face off over metaverse visions at Hong Kong webinar
Animoca Brands co-founder and chairman Yat Siu has championed a decentralised vision of the metaverse free from Big Tech monopolies
Under chief executive Mark Zuckerberg, Meta is investing heavily in its own vision of the metaverse
Executives from social media giant Meta Platforms and blockchain gaming company Animoca Brands squared off at a webinar in Hong Kong on Thursday, openly questioning each other's business models as debate over the future of the metaverse heats up.
Meta, parent firm of Facebook, Instagram and WhatsApp, and Hong Kong-based Animoca, developer of blockchain gaming platform The Sandbox, are both trying to convince investors and users that they hold the key to the future of metaverse – a network of 3D virtual worlds focused on social connection and exchange.
Meta chief executive Mark Zuckerberg has staked a great deal on the future of the metaverse, believing that people will eventually migrate there, leaving reality behind for a virtual world that we create and govern.
Meanwhile, Animoca, whose co-founder and chairman Yat Siu has championed a decentralised vision of the metaverse free from Big Tech monopolies, has started to sell virtual land plots in The Sandbox.
At the webinar organised by the Hong Kong Information Technology Federation, George Chen, Meta's managing director of public policy for Greater China, questioned the value of virtual land.
"We don't buy [virtual] land. And I don't understand why there's a need to pay for [virtual] land," said Chen.
"I don't mean The Sandbox specifically, as there are many services that sell virtual land ... but if a service is gone tomorrow, what happens, and who do I ask for my [virtual] land?"
However, Animoca president Evan Auyang said that people should not view the metaverse as a centralised platform because "centralisation is very dangerous".
"If everybody, including kids, ends up spending a lot of time in the metaverse, do we want Big Tech to monopolise all of our data and our lives?"
Auyang argued that people should explore ways of supporting more "equitable access to asset ownership".
Chen also said that "if everything is decentralised, that sounds like an unregulated anarchist concept ... I think we shouldn't say with certainty that decentralisation is good and the internet is absolutely centralised. It's worth discussing [though]."
The South China Morning Post was an early investor in a "virtual land plot" in The Sandbox. The Post's metaverse experience, Hong Kong Star Ferry Pier, offers an immersive, gamified tour of the city's iconic passenger ferry service.
Chen also said that it was important for platforms to put in place certain mechanisms to minimise risks for users and to comply with regulations.
Auyang said that decentralisation is still in its infancy and that dismissing it would be akin to dismissing Facebook founder Zuckerberg's ideas in the early days of the internet.
The exchange of views reflects fundamental differences over corporate approaches to Web3, a term that loosely refers to a new iteration of the internet based on blockchain technology, which allows users to truly own their digital assets as opposed to storing them on a centralised platform.
Animoca allows people to buy and trade non-fungible tokens (NFTs) of in-game assets, including virtual land plots, in The Sandbox. As the virtual assets are based on a blockchain, The Sandbox promises a virtual world where players can "actually own" the digital items they create and collect.
In November, New York-based firm Republic Realm spent a record US$4.3 million on a plot of land on The Sandbox.
In the past year, The Sandbox land plots have been traded on NFT marketplace OpenSea at an average price of 2.42 ether – the equivalent of US$4,193 based on ether's current market value, or US$11,645 based on ether's peak value in November.
Meta, on the other hand, is trying to build up a virtual world of its own. Zuckerberg said on Thursday that he plans to invest heavily in his company's metaverse ambitions, which will mean losing "significant" amounts of money on the project in the next three to five years, Bloomberg reported.