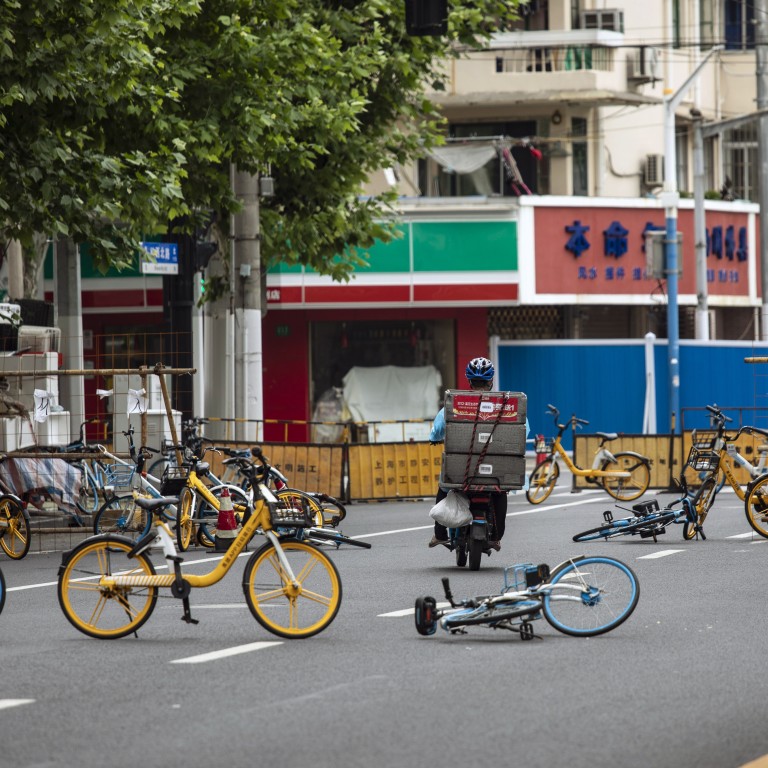 China's internet on-demand services tumble the most in years amid Covid lockdowns, economic headwinds
Income from on-demand services provided by China's internet companies dropped over 20 per cent between January and April
China's once-booming internet sector has been hit by a double whammy: Beijing's tech crackdown and Covid-19 prevention measures
Consumer spending for on-demand services provided by China's internet companies saw its sharpest decline on record, according to government data released on Monday, as strict lockdowns and deepening economic woes dampen demand.
Income from local lifestyle services, ride-hailing, tourism, finance, car rentals and home rentals for internet companies dropped 20.2 per cent to 118 billion yuan (US$17.7 billion) from January to April, according to data compiled by the Ministry of Industry and Information Technology.
The decline stood in sharp contrast to growth of 63.1 per cent during the same period in 2021 and a moderate fall of 8.3 per cent in the first fourth months of 2020, making 2022 the worst year since the data became available in 2019.
"The drop is consistent with the general retail sales trend," said Hong Hao, an economist who headed the research team at Bocom International, the investment banking arm of the Bank of Communications. "In April, China's retail sales fell 11 per cent. Zero tolerance [of Covid cases] restricted mobility and affected confidence."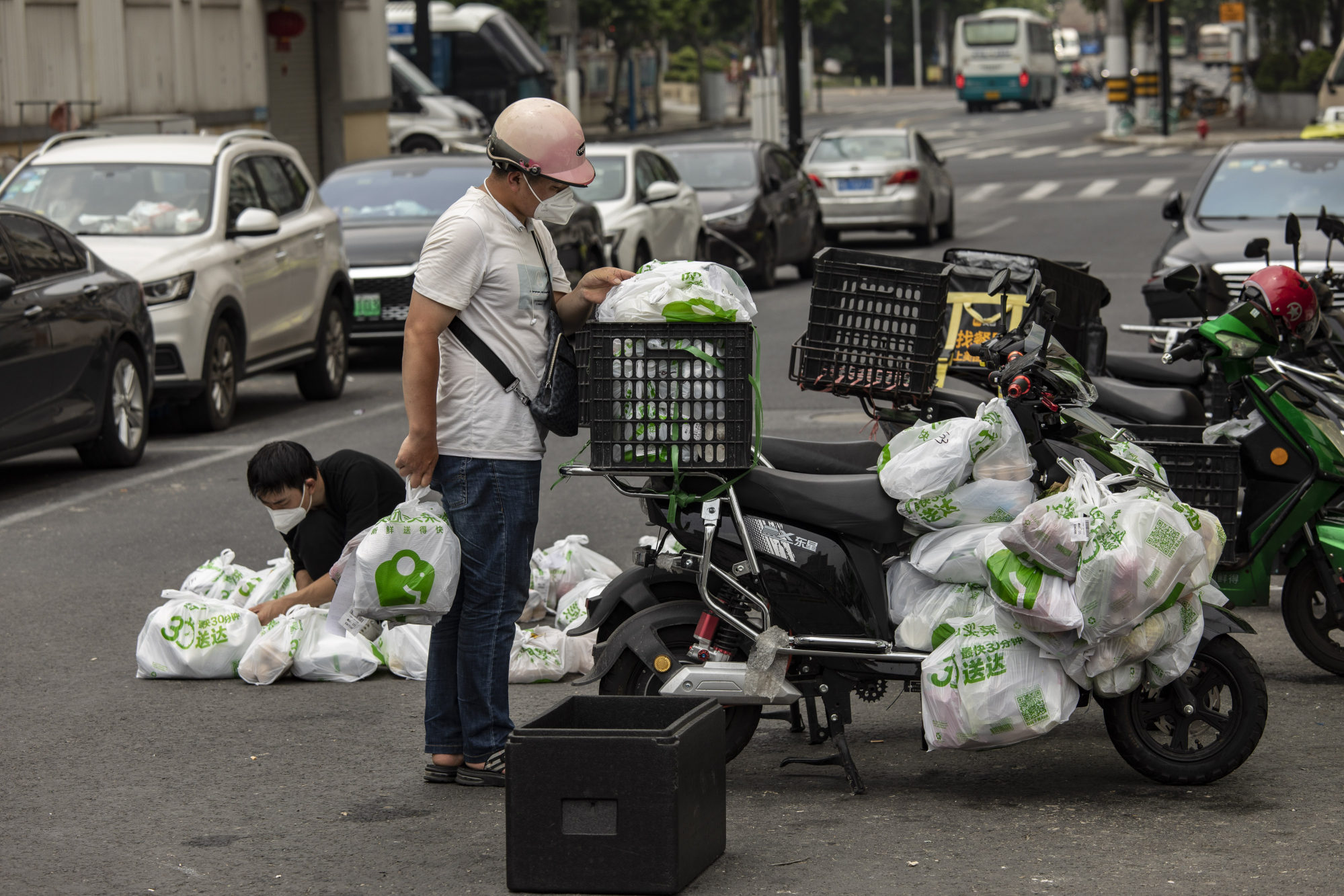 China's once-booming internet sector has been hit by a double whammy: Beijing's tech crackdown since late 2020 and, more recently, Covid-19 prevention measures that have hindered business operations and consumers' mobility.
There have been recent signs that the government plans to ease its pressure on the tech sector. In March, Chinese President Xi Jinping's top economic aide
called for order and transparency
in government dealings with Big Tech firms. In May, Communist Party leaders hosted
a special symposium with Big Tech firms
that urged for the "healthy development" of the digital economy.
The decline in demand for on-demand internet services can be largely attributed to Covid prevention measures and the on-and-off outbreaks around China, according to Austin Cai, executive director of Frost & Sullivan in Greater China.
"2021 was rather stable for China," Cai said. "Consumer markets saw a large bounce-back [that year], so in comparison, the drop now looks more significant."
As China's largest cities including Beijing, Shanghai, Guangzhou, Shenzhen and Xian imposed varying degrees of Covid-related restrictions during the first months of the year, consumers flocked to food delivery and e-commerce platforms such as Meituan, Dingdong Maicai and JD.com for essentials, leaving other on-demand services unused.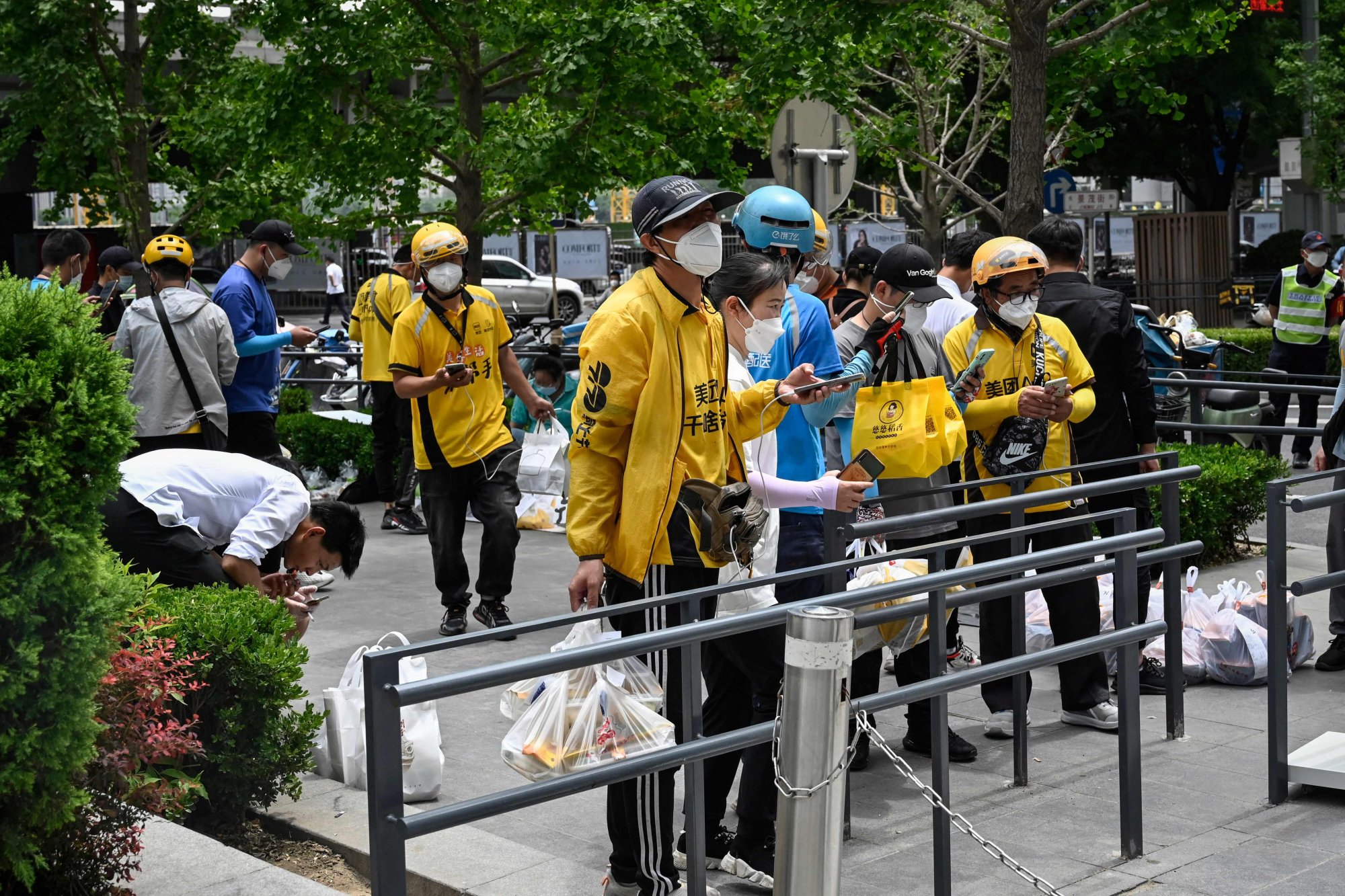 Ride-hailing, one of the first on-demand services that is usually ordered to suspend operations during lockdowns, received 476 million orders in April, a plunge of 37.4 per cent from a year earlier and its lowest level on record, according to statistics from the Ministry of Transport.
A total of 26 apps from Didi Global, one of China's largest industry players, are still unavailable for download in China amid
an ongoing cybersecurity investigation
by the Chinese government that started after the company launched an initial public offering in New York last summer against the advice of regulators.
Huang Huaping, a Shanghai-based part-time driver on ride-hailing apps Caocao Chuxing and Dida Chuxing, said he has earned no income from those apps since Shanghai entered a citywide lockdown on April 1. Both platforms charge a commission of around 10 to 30 per cent on each journey.
Huang said he is eager to get back on the road when Shanghai reopens on Wednesday, but he believes he would have to wait longer.
"It's not likely to return to normal instantly," he said, adding that he has yet to receive a "location code" from ride-hailing platforms, a digital form of contact tracing that is required for drivers to resume service.