Huawei
Get more with myNEWS
A personalised news feed of stories that matter to you
Learn more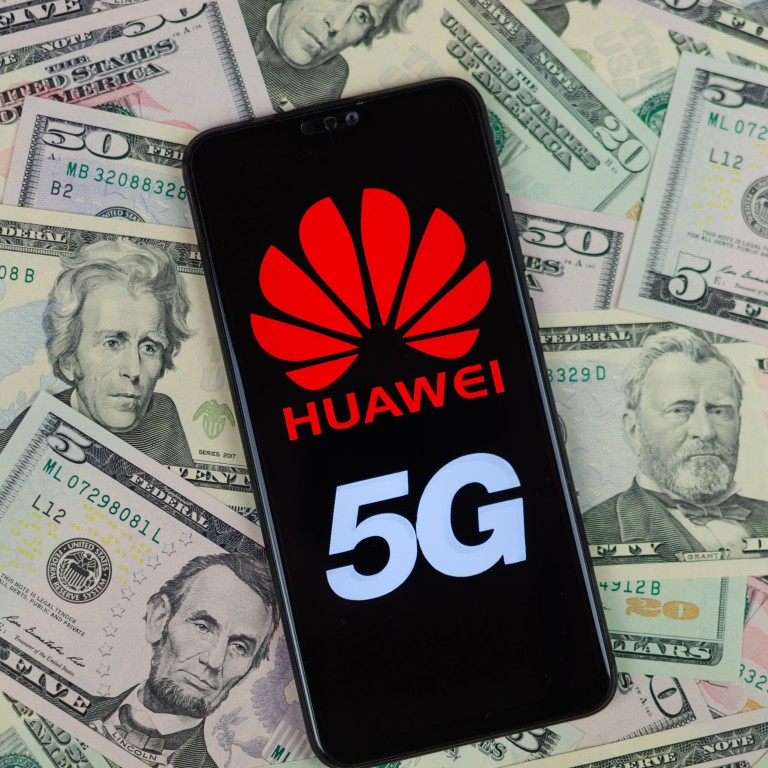 Huawei pursues more patent-licensing deals for 4G, 5G mobile technologies to boost sales amid struggles with US sanctions
More than 2 billion non-Huawei Android smartphones have benefited from licensing deals involving the firm's 4G and 5G technologies in the past five years
Most of these licensees are from mainland China, the US and other Asian countries, including South Korean smartphone giant Samsung Electronics
More than 2 billion non-Huawei
smartphones
have already benefited from licensing deals involving the firm's 4G and
5G
mobile technologies in the past five years, according to data presented during Huawei's intellectual property (IP) conference on Wednesday at its headquarters in
Shenzhen
.
Huawei indicated that most premium Android smartphones in the global market use its licensed 4G and 5G technologies. Most of these licensees are from mainland China, the US and other Asian countries, including South Korean smartphone giant
Samsung Electronics
, according to the company, which did not provide further details.
"We expect revenue from patent licensing will continue to grow, but the company does not operate this as its main moneymaking business," said Alan Fan, head of the intellectual property rights department at Huawei.
Privately-held Huawei previously estimated that total sales generated from patent licensing reached "about US$1.2 billion to US$1.3 billion" between 2019 and 2021.
Patent licensing is an area that Huawei has increasingly cultivated, as the company seeks to counter the effects of Washington's trade sanctions that have cut off its access to major US-origin technology – including advanced software and cutting-edge chips.
"We need to set up a reasonable pricing benchmark for industries to use our patented technologies fairly, and generate an appropriate return on our research and development," Ren said, adding that royalty charges "should not be too low".
Beyond smartphone makers, Huawei has also been working with carmakers. The company estimated that there are now 8 million connected vehicles using its mobile technologies.
Despite being blacklisted by the US, Huawei remains one of the most prolific patent filers globally. The company last year filed a record 6,952 applications, up 27 per cent from the previous year, through the Patent Cooperation Treaty (PCT) – an international patent law pact that provides a unified procedure for submissions. That made Huawei the world's biggest PCT filer for five consecutive years.
Huawei held a total of 110,000 active patents, across 45,000 patent families, by the end of last year. In the same year, Huawei was the top-ranked company granted patents in both China and Europe, according to the firm's 2021 earnings report.
Huawei has accelerated investments in research and development, spending 142.7 billion yuan (US$21.39 billion) in 2021, which represented 22.4 per cent of the company's total revenue. Over the past decade, Huawei's total research and development investments have surpassed 845 billion yuan.