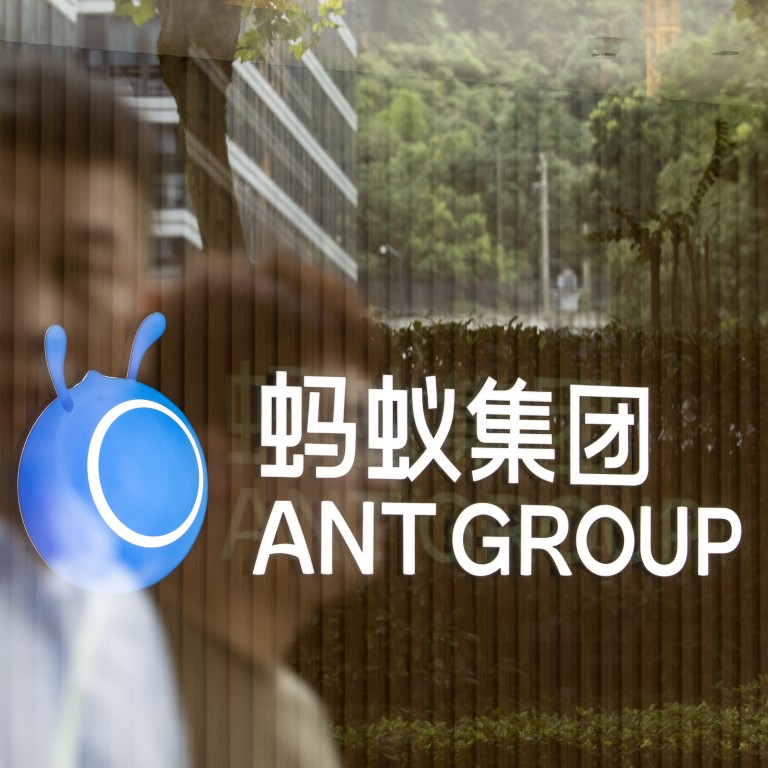 Ant Group, China securities regulator deny reports Alibaba's fintech giant is reviving stalled IPO
The China Securities Regulatory Commission says in a one-sentence statement that it 'has not conducted any assessment or research' in the matter
Discussions about a potential resumption of Ant's planned IPO, which was called off in late 2020, come amid signs Beijing is loosening its grip over the tech sector
China's securities regulator said it was not conducting any assessment regarding the potential resumption of
Ant Group's stock offering
, denying a report from Bloomberg News this week that authorities have started "early stage discussions" over the matter.
The China Securities Regulatory Commission (CSRC) said in a one-sentence statement late Thursday that it "has not conducted any assessment or research in this regard", but that it supports "qualified platform enterprises to go public in domestic and overseas markets".
Ant Group, the fintech affiliate of
South China Morning Post
owner Alibaba Group Holding
,
also denied it was working to revive the plan. The initial public offering (IPO) in Shanghai and Hong Kong, which would have raised almost US$40 billion,
was blocked
in November 2020, preceding a trillion-dollar tech-sector crackdown.
"Under the guidance of regulators, we are focused on steadily moving forward with our rectification work and do not have any plan to initiate an IPO," the company said in a statement on Thursday.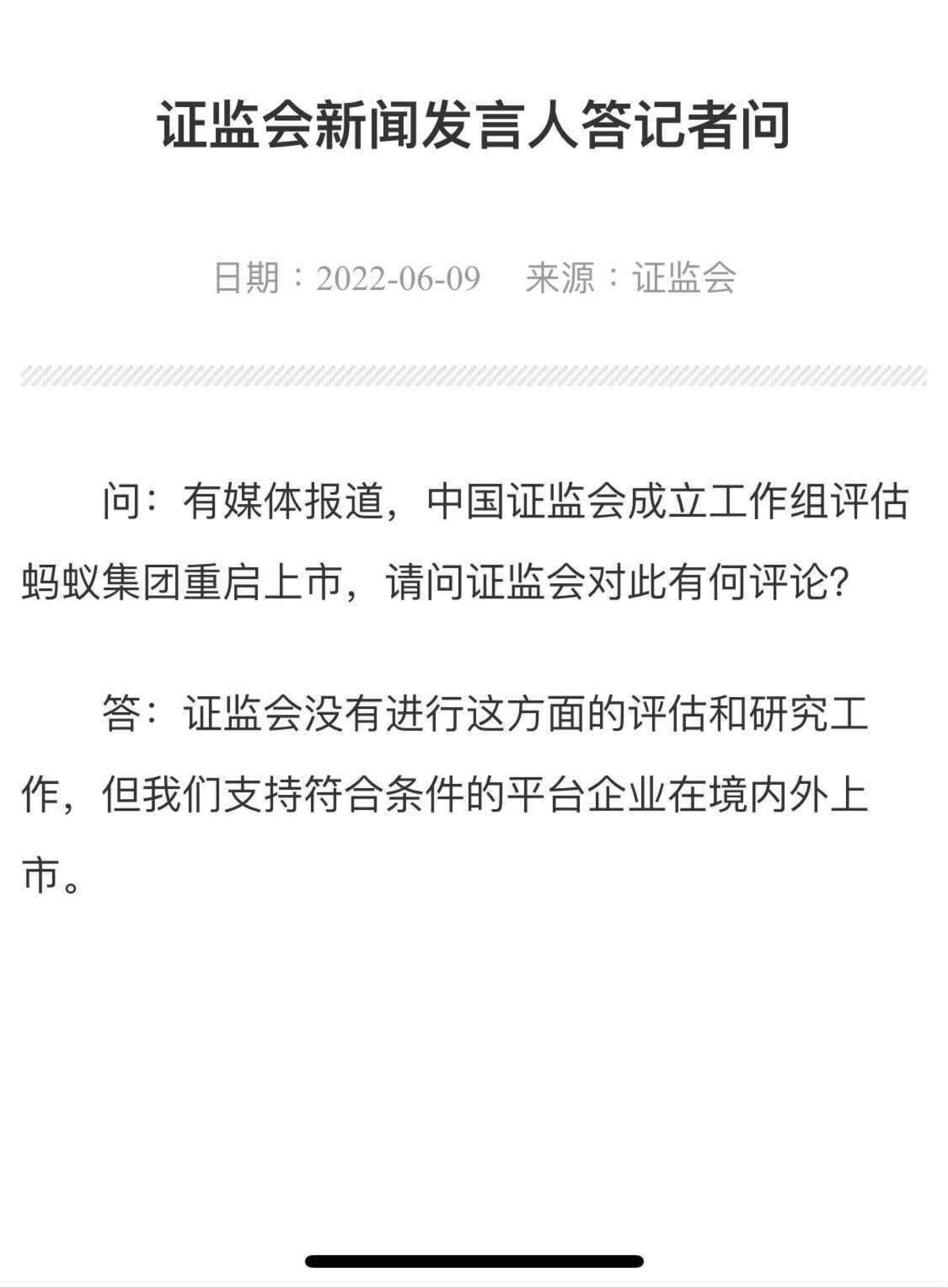 Speculation about Ant's fate resurfaced in recent days after the firm reshuffled its board of directors, adding Laura Cha Shih May-lung – chairwoman of Hong Kong Exchanges and Clearing and a member of the Hong Kong government's Executive Council – as an independent director.
Cha was a deputy chairwoman at the CSRC for over three years from early 2001 to September 2004.
Separately, Reuters also reported on Thursday that China's central leadership has given a "tentative green light" to Ant to resume its IPO plans in both Shanghai and Hong Kong.
During the first quarter this year, Ant Group
granted billions of yuan in cash dividends
to its shareholders for the first time since it brought in investors in 2015, according to Alibaba's quarterly financial report published last month.
Ant's biggest shareholders include Alibaba Group. Others including its founder Jack Ma and other Alibaba executives have promised not to cash out the dividends.
Meanwhile, Ant has accelerated its overseas expansion by launching a digital bank in Singapore, in a sign that business at the Hangzhou-based giant is returning to normal.
Ant's environmental, social and governance report published earlier this month gave a fresh update of the company's new business direction that seemed to be leaning more towards technology rather than finance.
Discussions about a potential resumption of Ant's planned IPO, which was called off at the last minute in late 2020, also come amid signs that the regulatory storm over China's Big Tech is over.
Chinese leaders and regulators, including Vice-Premier Liu He, have pledged to support Chinese tech firms to go public at home and abroad.
Meanwhile authorities are expected to complete their cybersecurity investigation of ride-hailing giant Didi Global that began last July, The Wall Street Journal reported this week.
Guo Shuqing, chairman of the China Banking and Insurance Regulatory Commission and a deputy central bank governor, said in March that Ant had basically completed its "examination" but the overall rectification remained incomplete.
Alipay, Ant's digital payment system, remains the foundation of the company's business, according to its latest governance report, while the firm's once-lucrative consumer credit and microloan businesses are now subject to the same regulatory requirements as conventional banks.