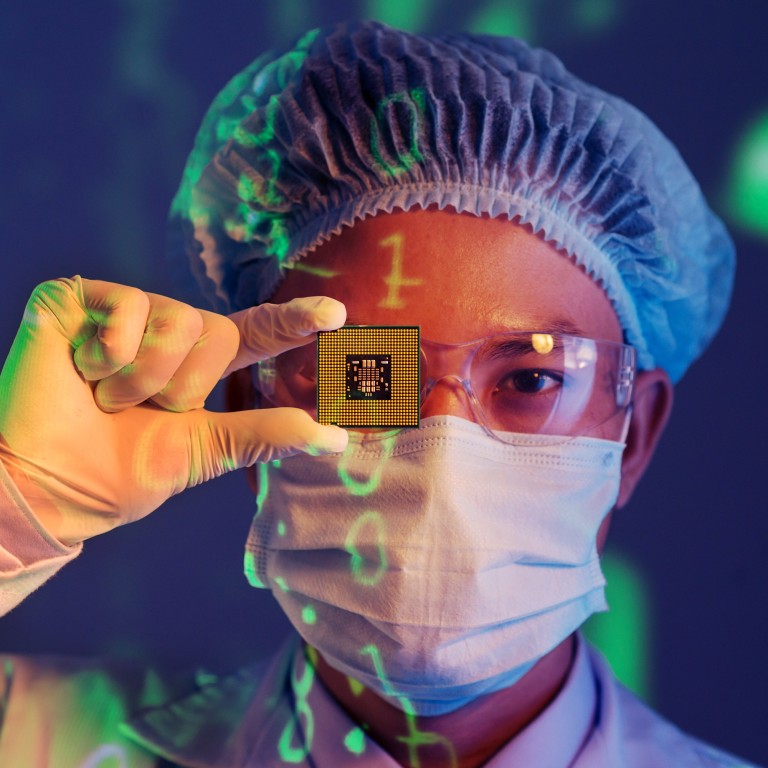 China's chip import volume declines in first five months as rigid Covid-19 control measures disrupt manufacturing sector
The country imported 232 billion integrated circuit units from January to May, down 10.9 per cent from 260 billion units in the same period last year
That was in sharp contrast from the 30 per cent surge in chip imports recorded in the first five months of 2021
The country imported 232 billion IC units from January to May, down 10.9 per cent from 260 billion units shipped in the same period last year, data from the General Administration of Customs shows. That was in sharp contrast from the 30 per cent surge in chip imports recorded in the first five months of 2021.
The volume of Chinese IC exports, for example, fell 7.8 per cent year on year to 116.5 billion units in the first five months of this year. The value of these exports rose 17.5 per cent in the same period, following a trend caused by the global chip shortage.
Total car sales in China were expected to record a 13.11 per cent year-on-year drop to 9.45 million units in the January-to-May period, according to data from the China Association of Automobile Manufacturers.
China has been the world's largest importer of chips for years, as many large-scale manufacturers of cars, home appliances, personal computers, smartphones and other consumer electronics are located across the mainland.
Worldwide semiconductor revenue is expected to reach US$661 billion this year, a 13.7 per cent increase from US$582 billion in 2021, on the back of continued resilience in demand across the cloud, network infrastructure and automotive markets, according to the latest industry forecast by research firm International Data Corp (IDC).
"The global nature of the semiconductor industry has been challenged by Covid-19" and continues to be affected by regional shutdowns, Nina Turner, IDC's research manager for semiconductors, said in the report. "But we reiterate our outlook for a positive growth year for 2022."