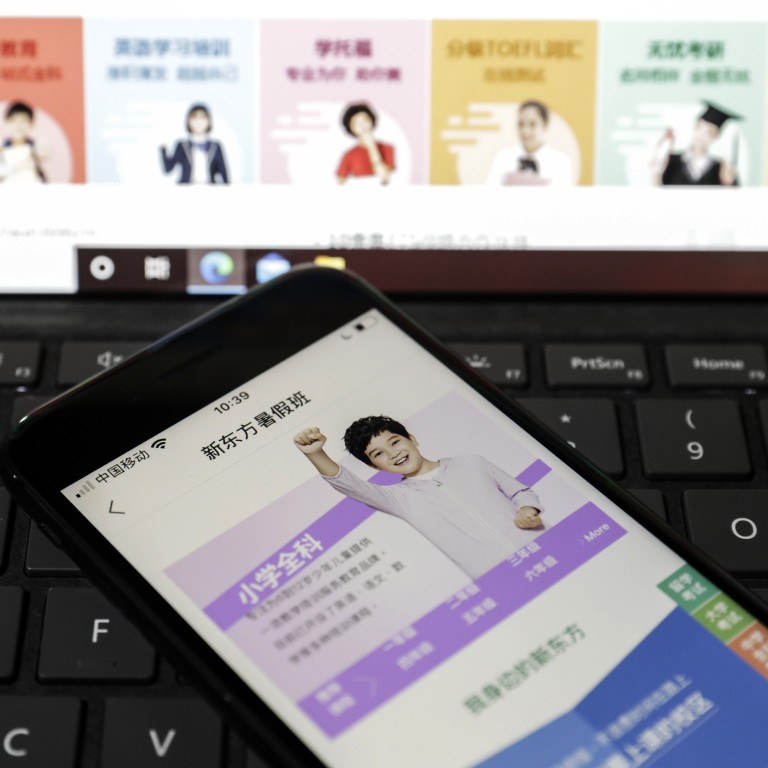 New Oriental's Yu Minhong brings back English teaching with a live-streaming e-commerce twist
A live stream featuring the New Oriental chairman and an English-speaking host hawking agricultural goods was among the top 10 in sales on Douyin last Friday
Since for-profit private tutoring was banned last year, New Oriental pivoted to live streaming, which Yu Minhong called the 'third revolution of business'
Michael Yu Minhong, chairman of New Oriental Education & Technology Group, has found a new way to boost sales for his live-streaming business: bring English tutoring back.
The 59-year-old founder of mainland China's largest private education company appeared in a live-streaming session on Friday evening on Douyin, the Chinese version of
TikTok
also owned by
ByteDance
, after clips of a host teaching viewers to speak English while promoting food products went viral online.
Yu said having hosts speak in two languages is a key transformation for the education group, and he thanked netizens for supporting the hosts who shifted from their previous roles as teachers.
The session recorded a peak of 108,000 viewers and a gross merchandise volume (GMV) of more than 15 million yuan (US$2.24 million), according to data from live-streaming tracking platform Huitun. The GMV for the session was almost triple what
Yu sold during his live-streaming debut
last December. It ranked among the platform's top 10 in GMV sales for all live-streamers on Friday.
The popularity of streams featuring English speakers could give the education group a boost after being hit hard by Beijing's crackdown on the industry last year. It has since struggled to find a path forward, settling on live streaming as its surest bet to bounce back from one of Beijing's most extreme policies targeting a specific industry.
Last July, China's State Council issued a regulation that banned for-profit off-campus tutoring for primary and middle school students, killing the core business of companies like New Oriental. The tutoring firm saw revenue slump 48.4 per cent year on year to US$614.1 million in the quarter ended March, according to its latest financial results released in April. The number of schools and teaching centres it operated was down by half in the same period.
Hong Kong shares of New Oriental, which is also listed in New York, surged 71 per cent to HK$6.23 (80 US cents) over the past week, gaining around HK$2.6 billion in market share. Still, the company's market capitalisation of HK$21.27 billion is less than a fifth of its peak in July 2020.
In live-streaming sessions on Thursday and Friday, Dong Yuhui, a former English teacher at the company who now sells agricultural products through New Oriental's Douyin account "Dongfang Zhenxuan", described in English various foods including steak, shrimp and peaches. With each one, he wrote down related English phrases on a small whiteboard.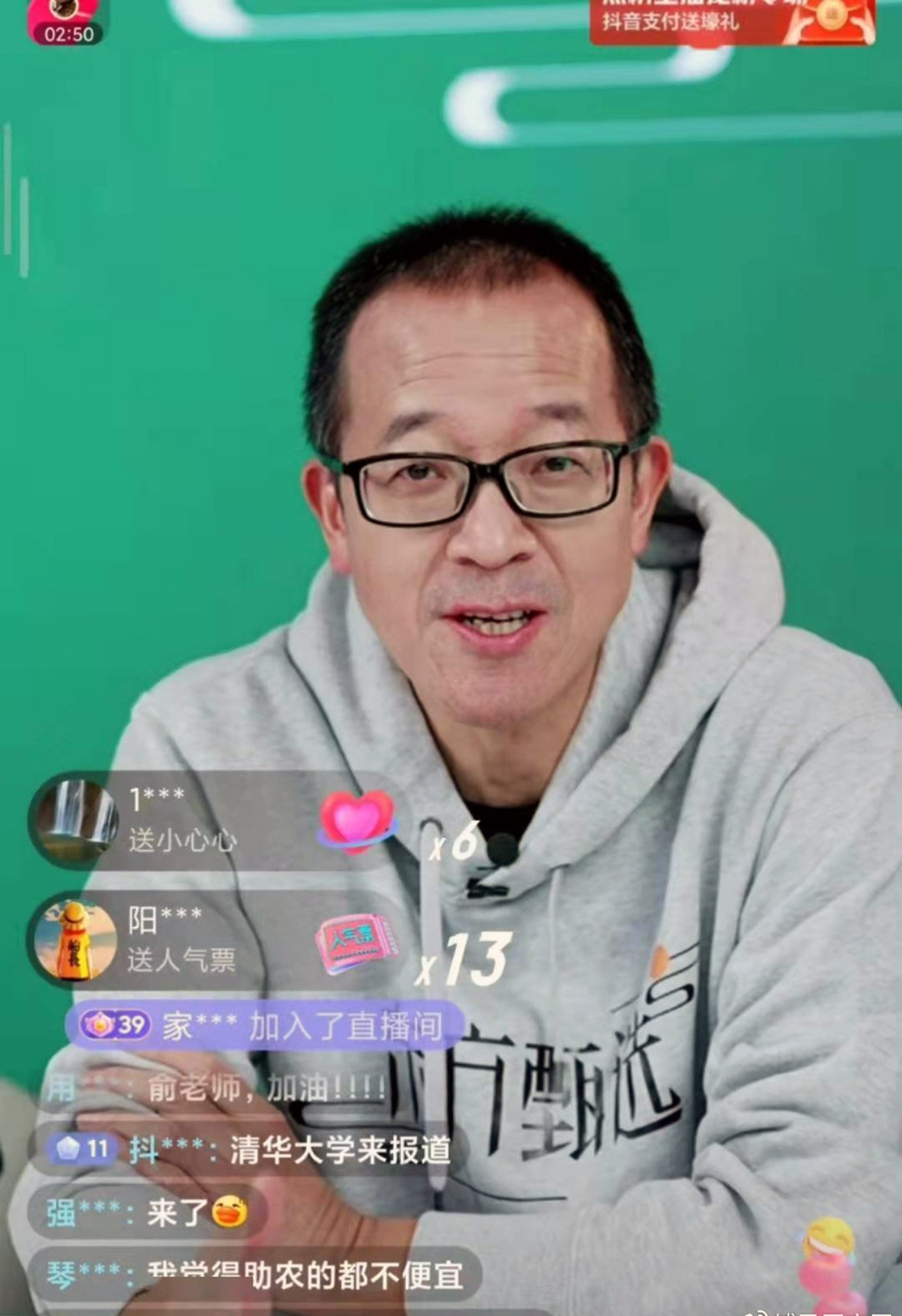 "I can speak English all the time, but please remember to buy something," the 29-year-old said, replying to comments that requested him to speak more English in the session.
On Wednesday, Yu posted to his personal
WeChat
account that the live-streaming economy is the "third revolution of business", after hypermarkets and
e-commerce
.
With the sudden success of selling agricultural products, Yu said he planned to put more resources into selling educational products such as books, software, hardware, and other cultural and educational supplies. He has already put together a team for selling such products, Yu said, which will be done through another Douyin account to differentiate it from "Dongfang Zhenxuan".
"My definition of New Oriental is to become an education company with education products as its core," Yu said.