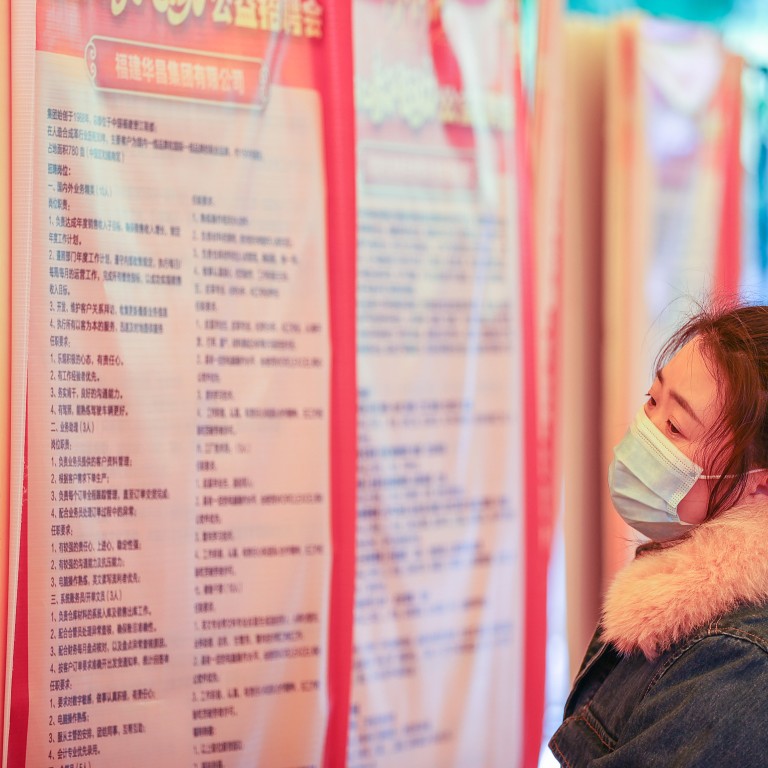 Over a third of Hong Kong tech workers expect a pay rise of at least 10pc but city's employers only willing to give 3pc: survey
Twelve per cent of Hong Kong tech workers looking for a new job expect a pay increase of at least 30 per cent, survey finds
On the flip side, 82 per cent of Hong Kong respondents indicated they are 'generally satisfied' with their current remuneration package
A large pay expectations gap has emerged between Hong Kong tech workers and employers, with around 35 per cent of workers in the city expecting a pay rise of at least 10 per cent in the next 12 months if they stay with their current employer.
This contrasts with 41 per cent of Hong Kong employers who are only willing to give employees a salary increase of up to 3 per cent, according to a recent survey conducted by recruitment agency Hays.
Twelve per cent of Hong Kong tech workers looking for a new job expect a pay increase of at least 30 per cent, and 32 per cent expect a pay rise of 20 to 30 per cent, according to the report, which surveyed more than 1,300 people across the mainland and Hong Kong (with a sample size of 260 in the city).
"Which means there is a huge gap right there, and probably a factor behind all the [staff] turnover happening right now," said Sue Wei, managing director at Hays in Hong Kong, at a press briefing on Monday.
On the flip side, 82 per cent of Hong Kong respondents indicated they are "generally satisfied" with their current remuneration package, according to the 2022 Hays Greater China Technology Salary Guide.
The survey also found that 58 per cent of mainland China tech workers expect a pay rise of at least 10 per cent in the next 12 months if they stay with their existing company. For tech workers who want to join a new company, 39 per cent of respondents in mainland China expect a salary increase of at least 30 per cent, the survey showed.
Multiple waves of job cuts in the past year have hit some of China's biggest technology companies, with a regulatory crackdown, strict Covid-19 control measures and a slowing economy cutting into Big Tech profits.
However, demand for top tech talent remains hot across Greater China and salaries for tech workers are seeing bigger raises relative to other fields as more companies seek to digitalise their operations, according to Hays.
Companies in industries that have been slower to digitalise, such as healthcare, pharmaceuticals, consumer and automotive are "playing catch-up" and "competing very, very aggressively" for tech talent, said Wei. She added that these companies have even been luring talent out of firms such as Tencent Holdings and Alibaba Group Holding.
Cybersecurity and data privacy experts are particularly sought after as regulatory compliance ramps up, with cybersecurity professionals in mainland China seeing pay rises of up to 50 per cent from last year's median figure, according to the Hays Asia Salary Guide 2022, published in April.
Recent large-scale lay-offs in China's Big Tech sector could also abate as the sector settles down into a more mature growth phase, according to Hays.
"Most tech firms have over-hired in the past few years... if you think about the BATs [Baidu, Alibaba, Tencent] they have been very, very aggressive," said Wei, adding that it was "perfect timing" for other corporations to lure talent that would otherwise be in-house at the BATs.