Bitcoin
Get more with myNEWS
A personalised news feed of stories that matter to you
Learn more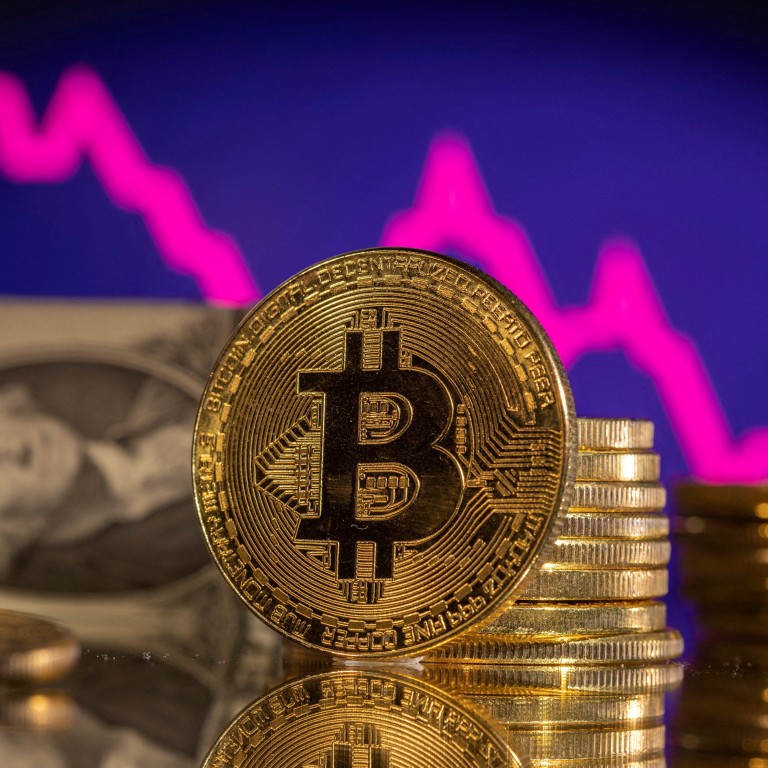 China's battered crypto investors appear unfazed by TerraUSD collapse, market meltdown
Some China-based investors say they believe plummeting prices do not reflect the long-term value of cryptocurrencies
Despite a ban on cryptocurrency trading in mainland China, some investors have found ways to access foreign platforms
China's cryptocurrency investors, pummelled by volatile prices and the country's crackdown on bitcoin, appear unconcerned about the recent market crash, with one calling it a regular "washout" in an interview with the South China Morning Post.
Bitcoin and ethereum, the two largest cryptocurrencies, saw sharp falls of about 30 to 40 per cent in value last week, with bitcoin prices dropping to around US$20,000 on Wednesday, close to the level in December 2020.
Cryptocurrency lending platform Celsius Network has halted withdrawals, while concerns have been rising over the financial health of Coinbase Global, a major US crypto exchange that was once the custodian of US$256 billion worth of cryptocurrencies.
For some Chinese investors, however, what others view as a market meltdown is simply a blip.
Yang Wenna, a China-based investor in crypto assets such as bitcoin and ether, said there are many short-term factors contributing to the fall of cryptocurrency prices, including regulatory backlash resulting from the collapse of TerraUSD and Luna, and Russia's invasion of Ukraine.
The long-term value of crypto-related investments remains unchanged, Yang said.
Several other members of China's crypto community also told the Post that they remain optimistic about prospects for their investments.
"Professionals already knew last month we would enter the bear market, which was a good time for weeding out [overvalued assets]," said Jeremy HM Chou, the Asia-Pacific director of Chains.com, a cryptocurrency and NFT platform with employees around the world. "It's time to fall back to the fundamental value."
"We were in a huge bubble [before the crash] and the whole industry was getting very hot-headed," said a venture capital investor focused on Chinese cryptocurrencies and Web3 development, who requested anonymity given the sensitivity of discussing crypto trading, which is banned on the Chinese mainland.
"I quite like the so-called 'bear market'. It's a good time to build and invest in the industry."
Four years later, the country banned all transactions involving cryptocurrencies, although companies that enable the transactions rather than individuals are more likely to be held accountable, according to relevant guidelines issued by China's central bank in 2021.
"Personally, I still expect a bounce-back from the bottom, which might not have come yet as it will take time," said Yang, the China-based crypto investor.
Still, "retail investors should be cautious with their financial decisions, especially as the market goes through another round of washout", she said.