Bitcoin
Get more with myNEWS
A personalised news feed of stories that matter to you
Learn more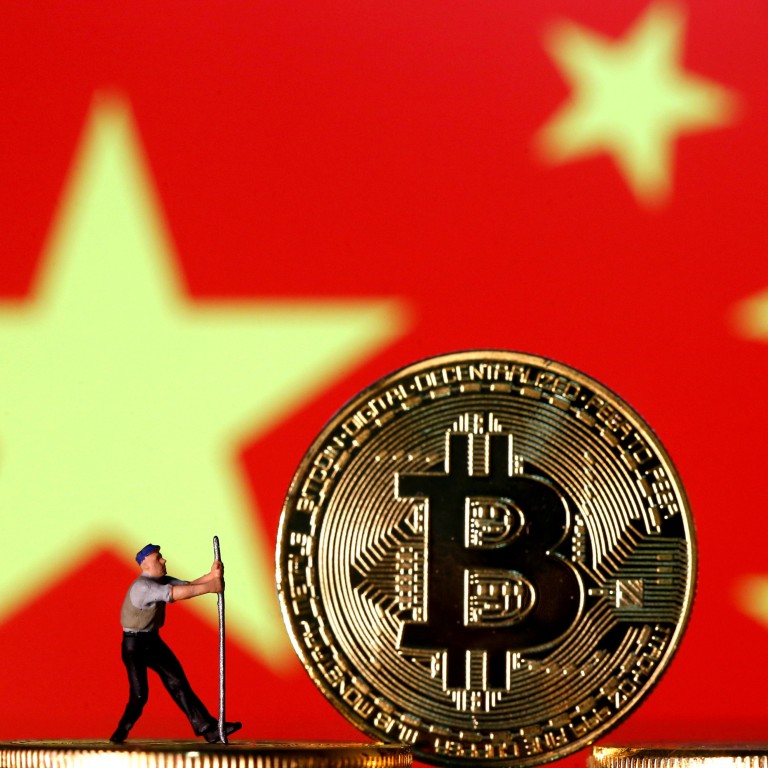 Chinese court rules car sale made using digital currency invalid as Beijing's unrelenting crypto crackdown continues
A Shanghai court voids a car sale contract, saying that cryptocurrencies do not have the same legal status as national fiat currencies, and should not be circulated in the market
Ruling shows China's judicial system has no intention of protecting cryptocurrency-related interests even for transactions related to consumer goods
A court in China has ruled that a car sale made using virtual currency as invalid, highlighting Beijing's continuing crackdown on cryptocurrency-related transactions in the country.
In one of the first such cases tried in Shanghai, the Fengxian District People's Court in China's commercial and financial hub said that the contract for the car in cryptocurrency was "invalid" as it violated mandatory provisions of the law and administrative regulations, according to a statement published last week on its official WeChat account.
"Cryptocurrencies do not have the same legal status as [national fiat] currencies, and should not be circulated like currency in the market," the statement said.
In May 2019, a buyer surnamed Huang signed an agreement with a Shanghai-based car dealer to buy an Audi A6, priced at 409,800 yuan, with 1,281 units of the virtual currency "Yurimi", according to the court. However, the company did not deliver the car upon receipt of the virtual currency, which led the buyer to file a lawsuit.
At that time, major cryptocurrencies bitcoin and ether were trading at levels of around US$8,000 and US$200, respectively, 12 and 4 per cent of their peak levels in November 2021.
The ruling shows that under Beijing's crackdown on cryptocurrencies, China's judicial system has no intention of protecting cryptocurrency-related interests even for transactions related to consumer goods. Bitcoin mining and fundraising activities have previously been ruled as illegal.
The contract for the car sale was voided because it was signed after a notice was issued by China's regulators in September 2017, which banned all forms of fundraising activity through the issuance of digital tokens, the court said.
"The issuance and financing activities of virtual currencies had been stopped, so the organisation and individual should make relevant arrangements such as liquidation," the court said in the statement.
Many courts have ruled that bitcoin mining activities – once widely encouraged by local governments such as Sichuan – are invalid after the State Council, China's cabinet, announced a crackdown on bitcoin mining in 2021. Last December, a court in Beijing rejected a lawsuit seeking monetary damages from a blockchain firm after a client failed to make money on bitcoin mining.
However, it was not until 2021, when 10 of China's top regulators intensified the crackdown with a blanket ban on all cryptocurrency-related transactions and mining that prompted the courts to get tough on cryptocurrency-related cases.
Among the civil cases related to virtual currencies from 2014 to 2020, only about 10 per cent of the total cases were ruled as invalid, according to data compiled by Chinese media ChinaBlockchainNews.
In a private loan dispute heard by the Haidian District Court in Beijing in 2020, where ether was used to repay the loan, the court determined that the transaction should be protected, as cryptocurrencies were "virtual commodities" and can be viewed as a "transaction object" according to China's Contract Law.