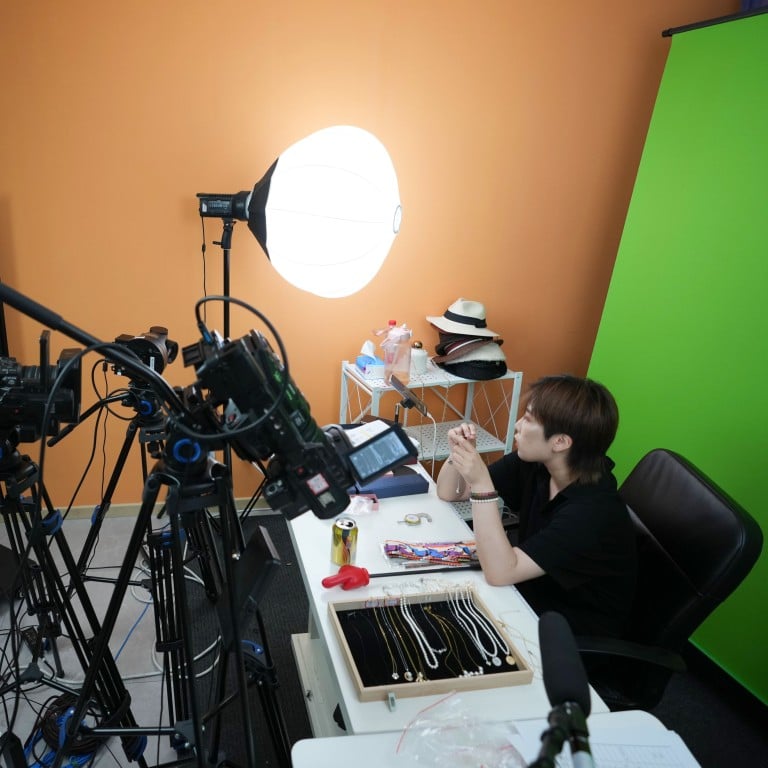 China's new live-streaming guidelines set to change the influencer business known for its 'low threshold, high income'
A commentary by state media People's Daily said live-streaming was 'not a job which you can do just by preparing some equipment and jokes'
There were at least 1.23 million 'professional' live-streaming hosts and aides working in the industry in 2020, according to iResearch
China's new live-streaming guidelines have raised the bar for an industry once known for its "low threshold and high income", requiring platforms to vet influencers in certain fields.
Short video app Kuaishou is asking its influencers to upload relevant records to prove their identity and credentials. Although it is not mandatory at this stage, those who complete the process receive a "verified" icon.
For example, an influencer claiming to be an economist can verify their credentials by uploading a photo of themselves holding an ID card and letter proving their position, according to public information on the app.
A commentary published by state media People's Daily on Thursday said live-streaming was "not a job which you can do just by preparing some equipment and jokes". "Some live-streamers who sell products online have accidentally brought trouble on themselves. The lesson is profound," the paper said.
"To be a live-streamer, you must respect the rules. Don't test the limits in order to get more traffic, [don't] challenge the law to make money," the People's Daily said, adding that "playing too close to the edge" was also not acceptable.
The commentary was made a day after China issued new regulations on the live-streaming industry, including 31 banned behaviours and requirements for influencers to have relevant qualifications to discuss certain topics, such as law, finance, medicine and education.
The 18-point guideline was jointly published by the National Radio and Television Administration and the Ministry of Culture and Tourism.
Kuaishou did not immediately respond to a request for comment about the impact of the latest policy. TikTok owner ByteDance and video platform Bilibili – both popular live-streaming platforms in China – did not respond to a similar request.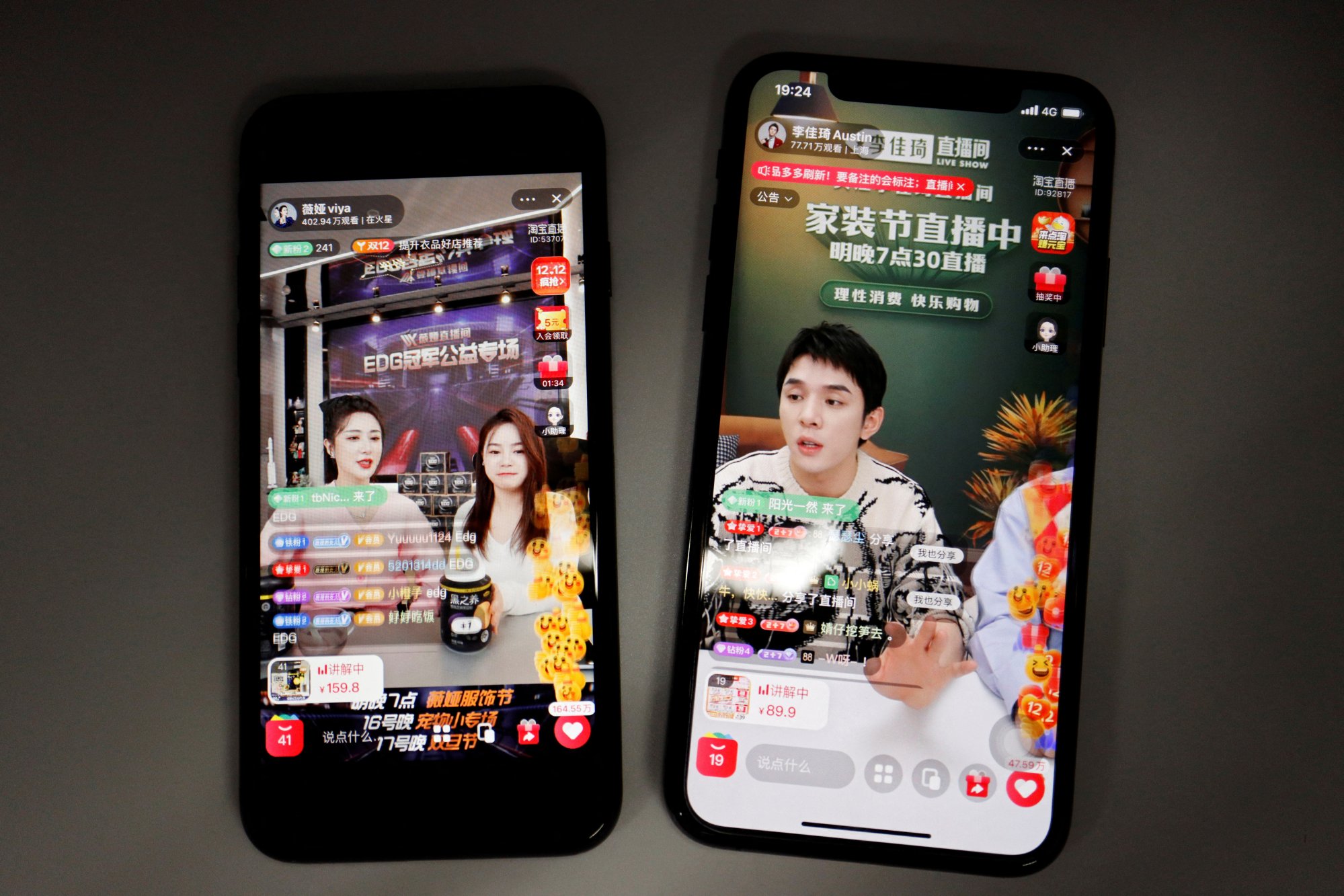 The new rules come amid Beijing's tighter control over the fast growing live-streaming e-commerce market that was worth more than 1.2 trillion yuan (US$179 billion) in 2020, as part of China's ongoing crackdown on the internet and tech industry.
Live-streaming grew exponentially in China during the Covid-19 pandemic, providing people with a way to shop and be entertained during lockdowns and quarantine.
There were at least 1.23 million "professional" live-streaming hosts and aides working in the industry in 2020, according to a report by iResearch last year, compared with fewer than 250,000 in 2019.
Chelsey Tam, senior equity analyst at Morningstar, said the new regulations will have "an immaterial impact" on Chinese internet companies.
"There will be more specific responsibilities for internet audiovisual platforms, which could increase compliance costs. However, the regulations do not contain specific penalties if platforms are found to be negligent by the government, and we think performers face much greater risk," said Tam.
However, some analysts believe the new rules are unlikely to scare young people away from the industry.
"I don't think it will dampen young people's desire to become live streamers, particularly with more pathways opening up in the industry, the low barriers to entry and youth unemployment close to 20 per cent," said Mark Tanner, the managing director of consultancy China Skinny.
China's youth unemployment rate hit 18.4 per cent in May, the highest since 2018 when Chinese officials began releasing the data.
Wang Sixin, a professor at the Communication University of China, said "especially in specific fields, the quality requirements of young people in the live-streaming industry will be raised", but there were still "non-professional fields" that could attract young people.
The live-streaming industry lost its two biggest stars over the past few months amid a government crackdown. Austin Li Jiaqi, known as China's "lipstick king" because he once sold 15,000 tubes of lipstick in five minutes, has not broadcast publicly after he reportedly showed a tank-shaped ice cream during a live-streaming session on June 3, which was deemed a target of censors ahead of the sensitive June 4 anniversary of the pro-democracy protests in Tiananmen Square in 1989.
Huang Wei, widely known as Viya, was fined a record 1.3 billion yuan for tax evasion late last year, and has since disappeared from public view.