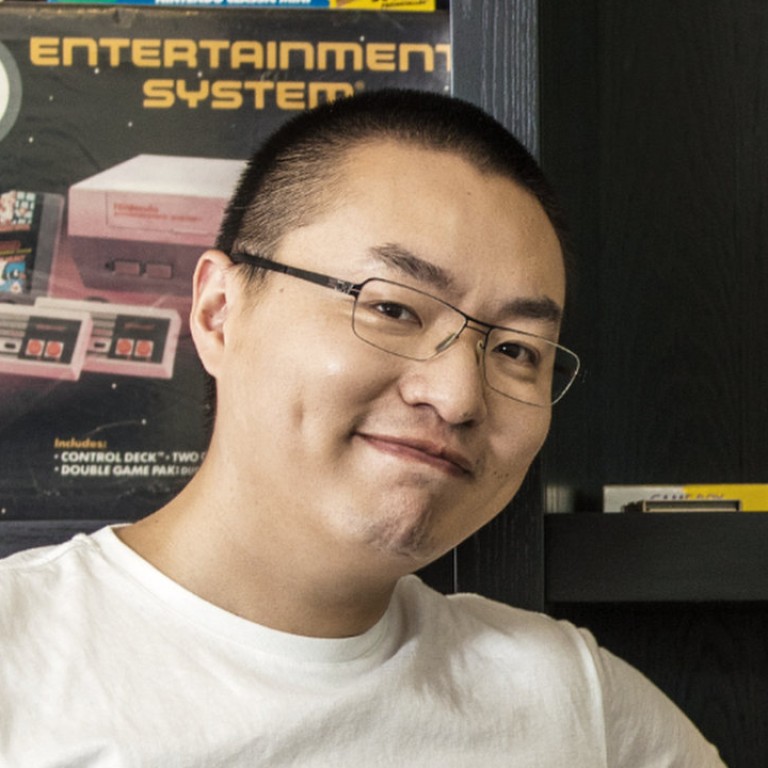 Chinese video gaming billionaire plans relocation with family abroad after draconian Shanghai lockdown
XD co-founder and chief executive Huang Yimeng has told colleagues that he is making preparations to move out of China
A rising number of Chinese middle-class families are contemplating relocation to escape strict Covid-19 control measures
Huang Yimeng, the billionaire co-founder of one of China's largest video gaming companies, XD, said he is relocating with his family abroad next year, joining a growing number of rich and educated Chinese people considering emigration amid the country's rigid Covid-19 measures.
Huang, 40, said in an internal memo seen by XD employees that the move will take place "after the next summer break", without disclosing his destination. He will be travelling for several weeks from Wednesday onwards to make preliminary preparations for the relocation.
XD confirmed the authenticity of the memo and said Huang does not plan to give up his Chinese citizenship. Huang declined a request for interview.
One of China's youngest nouveau riche with a net worth of US$1.2 billion according to the 2021 Forbes Rich List, Huang currently lives with his school-age children in Shanghai, where XD is headquartered.
His decision to move his family out of China comes after Shanghai recently emerged from a two-month citywide lockdown that began on April 1.
One of the very few Chinese technology executives active on Twitter, Huang had been blogging almost daily about his life since the start of the lockdown, which forced most of Shanghai's 25 million residents to stay home in a bid to control the city's worst coronavirus outbreak to date.
On April 15, the XD chief executive posted a picture of a bowl of dumplings, tweeting: "Day 15 of lockdown. This is the last box of dumplings that I bought before the lockdown."
On May 12, Huang wrote, "A friend, Shanghainese born and raised in Shanghai, left today. We had a drink via videoconferencing last night, drinking up the entire wine collection we amassed at home for years, as if the friend won't ever come back. It's very sad."
On June 1, Huang tweeted that he finally returned to his office after a two months' absence.
Huang said the decision to move was not final.
"In an ideal situation, China's Covid-19 prevention policies would relax in a year, international relations would be less tense and more open, and we could all travel frequently for personal and work purposes," he wrote in the internal memo.
While Huang did not say the Shanghai lockdown was the reason behind his planned relocation, leaked screenshots of Huang's memo on Chinese social media have drawn discussions about the rising number of middle class families
looking to leave the country
.
Many have cited concerns over extended lockdowns and repeated mass nucleic-acid testing.
In his memo, Huang said he wanted to live outside China because he values family and career equally.
"In the future, our overseas operation will make up a larger share of our business, as XD will surely become a multinational company spanning continents," he wrote.
Huang, who also goes by his English name Dash, is one of the most successful Chinese entrepreneurs to have benefited from the proliferation of video gaming in China.
He co-founded XD, operator of the TapTap online games store, in 2009 and led the firm to its public listing in Hong Kong a decade later.
Shares of XD closed down 15.5 per cent to HK$21.25 (US$2.71) on Tuesday.