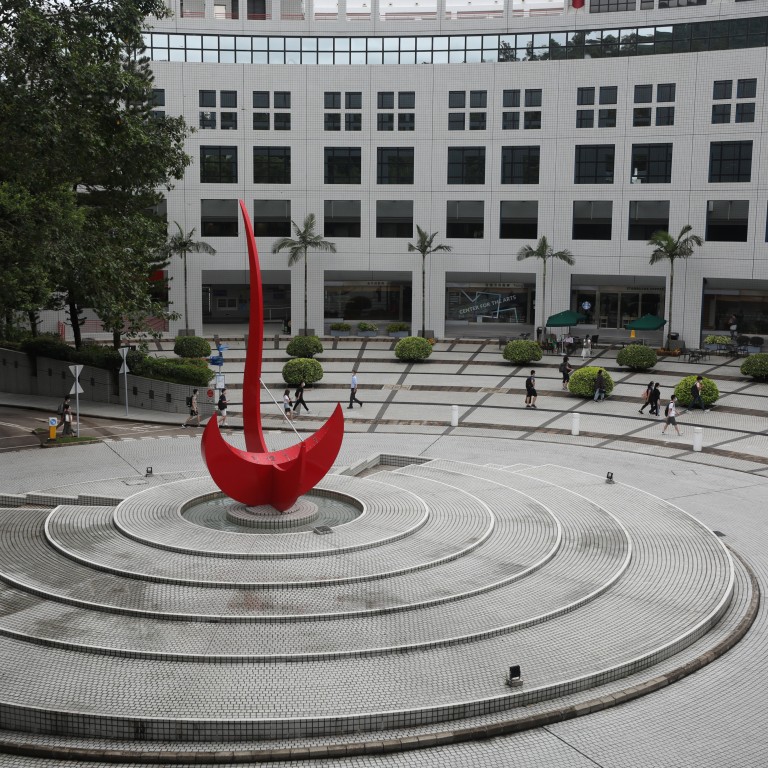 Hong Kong University of Science and Technology gets approval for Guangzhou campus, in time for handover anniversary
The HKUST Guangzhou campus aims to open its doors to students in September this year
Located in Guangzhou's Nansha district, the campus will offer undergraduate studies on AI, big data and smart manufacturing
The Hong Kong University of Science and Technology (HKUST) has received approval from China's education authorities to set up a campus in Guangzhou, capital of southern Guangdong province, in another example of closer ties between the mainland and the city ahead of the handover anniversary.
The Guangzhou campus of HKUST follows on from a collaboration between Beijing Normal University and Hong Kong Baptist University United International College to set up a campus in Zhuhai in 2005, and Chinese University of Hong Kong's establishment of a campus in Shenzhen in 2014. City University of Hong Kong is also awaiting approval for a campus in Dongguan, according to the Ministry of Education.
A joint effort by HKUST and Guangzhou University, the new campus will be "a beneficial attempt by the Ministry of Education to build a high-level collaborative university", according to an announcement on the ministry's website on Wednesday.
The planned campus, located in Guangzhou's Nansha district, will offer three undergraduate programmes on artificial intelligence, big data and smart manufacturing, as well as 15 programmes for students pursuing masters and doctoral degrees in majors including advanced materials and microelectronics.
Official approval of the Guangzhou campus comes just days before the 25th anniversary of Hong Kong's handover on July 1. President Xi Jinping, who wants to forge closer ties between Hong Kong, Macau and Guangdong to build the Greater Bay Area, is expected to make a trip to Hong Kong for the ceremony.
The Greater Bay Area
refers to the Chinese government's scheme to link the cities of Hong Kong, Macau, Guangzhou, Shenzhen, Zhuhai, Foshan, Zhongshan, Dongguan, Huizhou, Jiangmen and Zhaoqing into an integrated hub for business, technology and education.
HKUST originally announced plans to build a campus in Guangzhou in 2018, when it signed a tripartite agreement with the Guangzhou Municipal Government and Guangzhou University, obtaining preparatory approval in 2019, according to the university website.