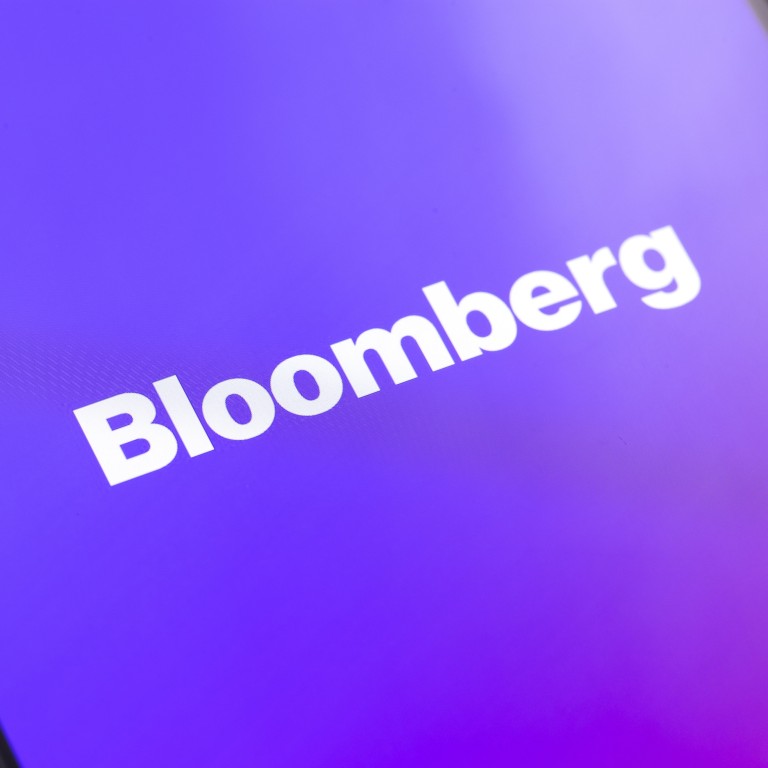 WeChat closes Bloomberg's financial news account, making it latest victim of China's online control
WeChat says it has received 'complaints' about Bloomberg's 'Daybreak' account, which has been posting global market updates for over a year
China has tightened censorship over bloggers who raise concerns over the economic impact of Beijing's 'dynamic zero' Covid-19 policy
A Bloomberg social media account on Tencent Holdings' WeChat accused of violating China's regulations on online public accounts has been shut down, as the government tightens its control over the dissemination of financial news on the internet.
WeChat said it had received "complaints" that Bloomberg's "Daybreak" account, which has been posting global market updates on a daily basis since January 2021, has breached Chinese regulations, according to a notice on the account page.
"All content has been blocked and the account has been suspended," the message said, along with a link to the regulations issued by internet watchdog the Cyberspace Administration of China.
The Bloomberg account's final update, consisting of pre-trading updates of news bulletins and market data, was made last Friday. All content was inaccessible on Thursday.
It is unclear what content had triggered the account's closure. Tencent and Bloomberg did not immediately respond to a request for comment.
Bloomberg's other official WeChat accounts – including its main page and several others focusing on energy news, financial services and recruitment – remained operational as of Thursday.
WeChat lets individuals, companies and media organisations set up official accounts to publish blog posts and interact with some of the app's 1.29 billion monthly active users who have signed up as subscribers.
The closure of Bloomberg's account comes amid tightened censorship in China over finance influencers and other internet users who have raised concerns over the country's faltering economy and the country's dynamic zero-Covid-19 policy.
Earlier this year, the public accounts of
Hong Hao
, the former head of research at Bocom International Holdings, were removed from both WeChat and Twitter-like Weibo.
Hong commented on Twitter on Thursday that the closure of Bloomberg's Daybreak account could make "the mainland market increasingly misinformed and mispriced".
The Securities Association of China, which operates under the China Securities Regulatory Commission and Ministry of Civil Affairs, issued a notice in May to securities firms, urging them to regulate online speech made by analysts.