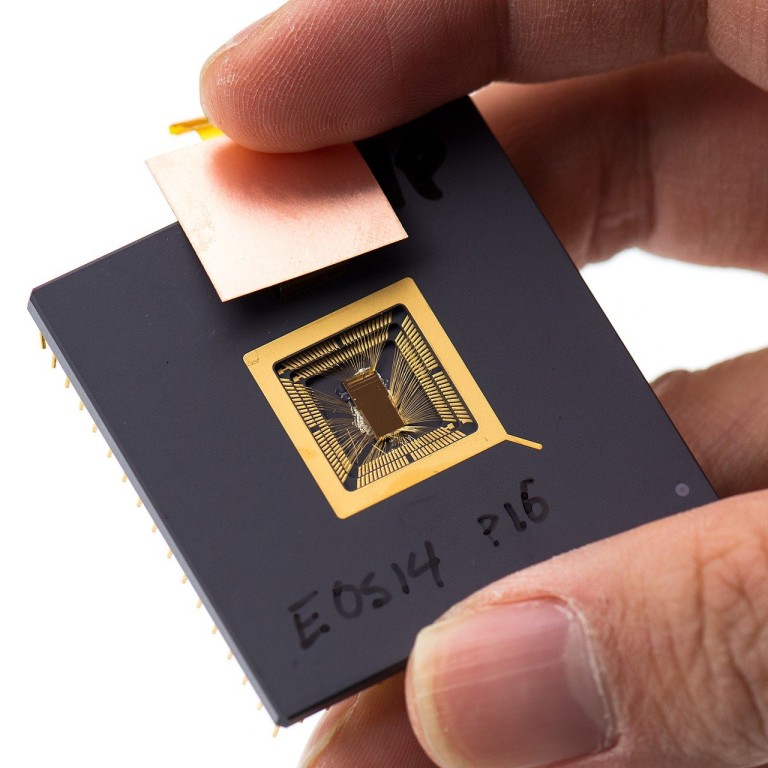 China pins hopes on local RISC-V start-ups to crack Western monopoly on CPU chips
The China RISC-V Industry Alliance, an association promoting the open standard locally – reported having 140 members as of December 2021
The interest in RISC-V has enabled Chinese start-ups like Nuclei to raise funding from the likes of Legend Capital and Xiaomi
China is seeing a chance to improve its self sufficiency in microprocessors, the heart of every smart device, through the open-standard RISC-V chip design architecture, according to an executive at one of the country's first RISC-V firms.
When Nuclei System Technology was formed in the summer of 2018, the open standard was still a novel concept in the country. However, it quickly grew into a vibrant community, with the China RISC-V Industry Alliance – an association promoting the standard locally – reporting 140 members as of December 2021.
Hopes were high that RISC-V would enable China to crack the market for central processing unit (CPU) designs, breaking the monopoly held by US and British firms, and in turn help the country achieve its strategic goal of self-sufficiency in chips.
Intel's X86 is the dominant CPU standard for laptops and computers, while the instruction set architecture (ISA) from Arm, owned by Japan's Softbank, is widely used in smartphones. For Chinese firms like Nuclei, which was founded by engineer Bob Hu Zhenbo, RISC-V provides an opportunity to catch up.
"Bob sees an opportunity with RISC-V that would give China a chance to advance the development of its own CPUs," Nathan Ma, a senior strategy director at Nuclei, told the South China Morning Post.
RISC-V came out of the University of California at Berkeley in 2010, and gained global popularity after its specifications were made available to all developers in 2015 under the RISC-V Foundation. Arizona-based Research firm Semico estimated that the number of chips that include at least some RISC-V technology will grow at an annual rate of 73.6 per cent per annum through 2027.
Shanghai was the first to kick start RISC-V development, announcing financial incentives in July 2018 to encourage companies to develop RISC-V processors and IP cores as part of the city's larger incentive package for its chip industry.
Nuclei's Ma said open instructions were like a list of rules, but they still require experience and expertise from engineers like Hu to apply the rules to develop IP cores.
Hu, a confessed "CPU guy", pioneered the field in China before geopolitical tensions worsened between Beijing and Washington. He is author of Hands-on CPU Design: RISC-V processors, one of the first Chinese language book on the technology, and Hu stuck with CPU core development after many of his peers pivoted to other ventures due to the lack of job opportunities from Western tech firms in China.
The interest in RISC-V has enabled Nuclei to raise funding from the likes of Legend Capital, Xiaomi, and Tsinghua University's incubator TusStar.
Educated at the prestigious Shanghai Jiao Tong University, Hu previously worked for US chip firm Marvell Technology in China, as well as the Wuhan research and development lab of US chip design software firm Synopsys.
"Developing CPU cores is actually a very high-barrier task, it's not that you can easily design complete and perfect IP cores just with an instruction set," Ma, who knew Hu from his Marvell days, said.
Ma explained that what Nuclei is doing, namely developing chip IP from the start, is still rare since most chip design firms buy existing IP from vendors and integrate them on a single piece of silicon. Nuclei has already secured 110 customers, including China chip design firm GigaDevice Semiconductor, and is hoping to break even next year, according to Ma.
The future of RISC-V in China looks bright even though the architecture is unlikely to replace Intel and Arm in computers and smartphones any time soon. Instead, applications for RISC-V will come from smart home appliances, wearable gear, surveillance cameras, auto electronics, and industrial robots – which all have huge demand in China.
A slew of RISC-V related businesses are emerging in China, with some backed by the country's biggest tech players. T-Head, an affiliate of Post owner Alibaba Group Holding, is spending big on RISC-V IP, while HiSilicon, the chip design unit of sanction-hit Huawei Technologies Co, released its own RISC-V chip last year.
Of the 20 "premier members" of RISC-V International, the non-profit organisation which changed its base to Switzerland in 2020 to avoid potential US trade regulations, half are Chinese, including Huawei and Alibaba Cloud.
At the same time, China's foray into RISC-V is restricted by the lack of software support and absence of qualified talent, Dai Weimin, chairman of China chip design firm VeriSilicon and the head of China RISC-V Industry Alliance, was quoted as saying by official media China Electronics News.
Meanwhile, experts say it is unlikely that China can meet all of its needs for RISC-V proprietary IP cores, leaving it open to sanction risks in extreme situations, as was the case when Huawei lost access to Google's Android-based services even though it was open source.