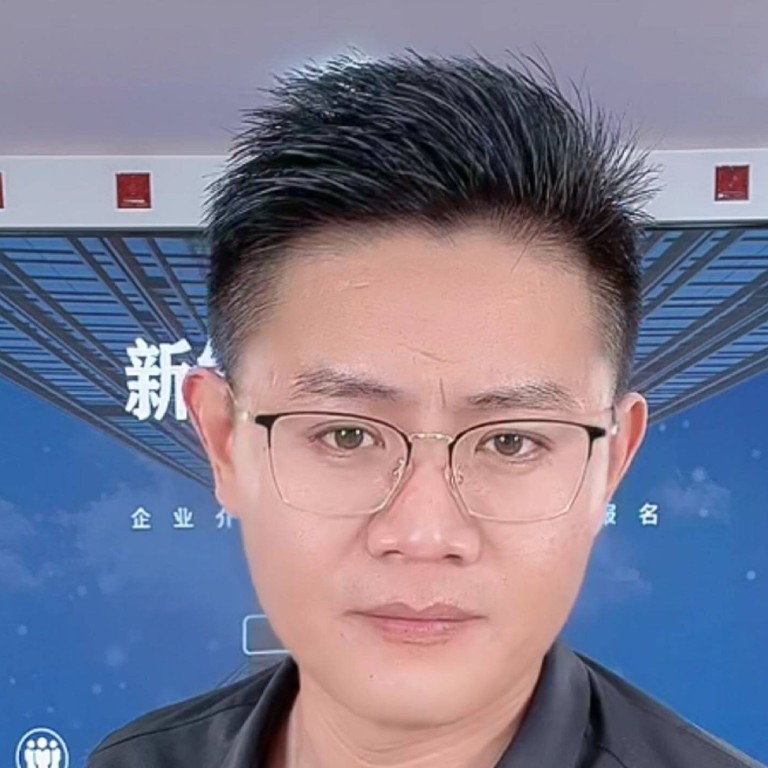 First for fun, now for recruitment: live streams help jobseekers in China find new employers
Live-streaming recruitment, in which agents introduce job openings to viewers and send links for them to apply, has gained popularity
Big Tech firms including Kuaishou Technology and rival ByteDance have introduced services dedicated to the new form of recruitment
China's live-streaming platforms have emerged as a new channel for employers to meet prospective employees, as job candidates go online to search for opportunities amid Covid-19 travel restrictions and what economists call the country's
most challenging job market ever
.
Liu Chao, 33, finds "selling" jobs surprisingly easier than his previous job as an e-commerce live-streamer. "After selling [clothes] through live-streaming for several months, I realised we didn't have many advantages, so I gave up," Liu said. "By coincidence, I met another friend working in the human resources industry and came up with the idea of hiring through short videos and live-streaming."
Now Liu regularly live-streams himself to introduce job vacancies to his viewers. After offering details of a position, he puts up a link where jobseekers can submit their information to apply. "For example, if I'm promoting [electronics and car manufacturing] company BYD, I will put up the company's job application link and guide viewers to sign up while I talk."
As live-streaming recruitment becomes increasingly popular, Liu has accumulated a team of around 30 people over the past two years, providing services that cover the entire hiring process, from connecting with enterprise resources and live-streaming to attract job seekers to following up with candidates after they submitted an application and helping them better adapt to their new jobs.
"It's a long chain, which is different from live-streaming e-commerce," Liu said. "If you are selling products, consumers can easily get refunds if the product doesn't match their expectations … But in recruitment, jobseekers need to find a path and settle down [with a new job]."
Big Tech firms including
Kuaishou Technology
and rival
ByteDance, owner of TikTok
and its Chinese sibling Douyin, have made moves into the emerging field. Kuaishou, where Liu conducts his live streams, introduced a dedicated recruitment channel in January, aiming to help connect blue-collar workers and factories.
The service, called Kwai Recruitment, drew more than 100 million monthly active users in the first quarter, Kuaishou revealed during a post-earnings conference call in May. On one day during the Spring Festival in February, the channel received 150,000 resumes.
A Kuaishou representative said their platform has a large number of blue-collar workers who change jobs frequently and constantly need to find employment. "We hope to use our technological advantages and platform capabilities to build a new bridge of communications between employers and workers."
Still, one obstacle is to convince traditional enterprises to adapt to live-streaming recruitment. "Those enterprises have formed strong offline solutions and an industry ecology in the past few decades, and the digitisation of this ecology requires the joint efforts of many parties," the representative said.
Earlier this month,
top influencer Xinba
conducted a live-streaming recruitment session, receiving 175,000 resumes within two hours, according to a report by the state-owned
Securities Times
. The online star, however, reportedly said he did not intend to officially join the live-streaming recruitment field and only wanted to educate the public about the job situation.
Foxconn Technology Group
, which operates the world's largest iPhone factory, ran a live-streaming recruitment drive last month, offering 880 positions in its Shenzhen compound for disabled job-seekers. The company's factory in Zhengzhou also conducted a live-streaming recruitment session last month, attracting over 300,000 viewers.
Traditional labour service companies rely on the information gap between recruiters and candidates to operate, but that is not the case with live-streaming recruitment, according to Zhang Chenggang, a professor at Capital University of Economics and Business.
"For example, if I lied to you, I can also lie to other people [because they don't know you]," Zhang said. "But when you are live-streaming, everyone can join the room. That means users can ensure that the live-streamer [provides true information]."
Live-streaming platforms have become a much-needed alternative for jobseekers, especially younger candidates.
China's youth unemployment rate has reached a record high this year as the economy slows. Enterprises are cutting off unprofitable business units, freezing headcount and laying off employees to survive.
More than 18 per cent of citizens aged 16 to 24 were unemployed in May, compared with an overall urban unemployment rate of just under 6 per cent in the same month and a youth unemployment rate of below 14 per cent a year ago, according to government data.
While it is normal for youth unemployment to be worse than overall unemployment, according to Zhang, the 3-to-1 ratio in China is still higher than in major Western countries, where the ratio is often closer to 2-to-1.
"The number is high [in China] mainly because enterprises are lowering their expectations as uncertainty rises during the pandemic," he said.
A report released by the State Council's development research centre in May said live-streaming recruitment has become "an important channel for the country to stabilise its employment rate", especially for blue-collar workers. "Live-streaming reduces recruitment costs, enhances the matching accuracy between supply and demand, and improves the efficiency of employment services."
Chinese state media have also noticed the new trend. An opinion piece published by the People's Daily last week encouraged businesses to adopt live-streaming recruitment services and remote interviews, which help bring hiring information to a wider audience.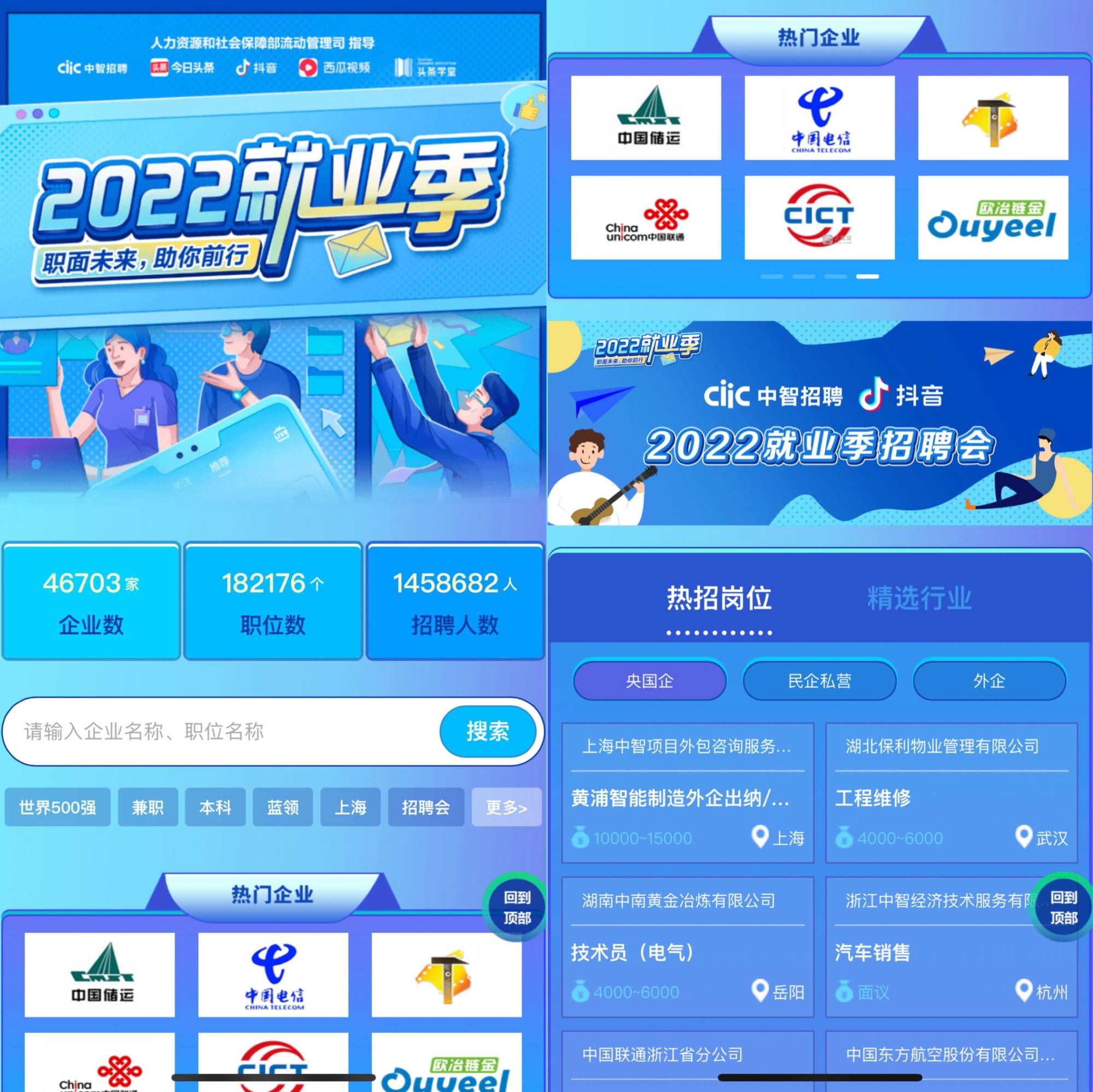 Douyin, which has more than 600 million daily active users, has introduced a special job-hunting campaign. The app, along with ByteDance's Xigua Video and Jinri Toutiao, is collaborating with China International Intellectech Corp, a backbone enterprise managed by the central government, to help people find jobs.
On a dedicated page on Douyin, influencers also share advice on how to prepare for an interview and choose the right industry to work in. Users can access more than 46,000 companies and organisations, as well as 179,000 openings.
The biggest advantage of live-streaming recruitment is efficiency, said Zhang Yi, chief executive of research firm iiMedia. "Enterprises can connect with jobseekers without travelling or setting up a job fair. As for jobseekers, they have more opportunities."
There are limits to the hiring method, though, according to Li Chengdong, chief executive of consultancy Dolphin Think Tank.
"The threshold can be high for some positions, and it's impossible for all candidates in one room to fit the requirements," he said, adding that live-streaming recruitment is unlikely to help companies fill core positions, but rather exists as a way for them to supplement other marketing efforts.
Still, Liu believes his future is bright because the digitisation of the hiring process is just a natural part of technological progress. "We've figured out a system that works very well, and we plan to copy that to other labour-intensive cities," he said.