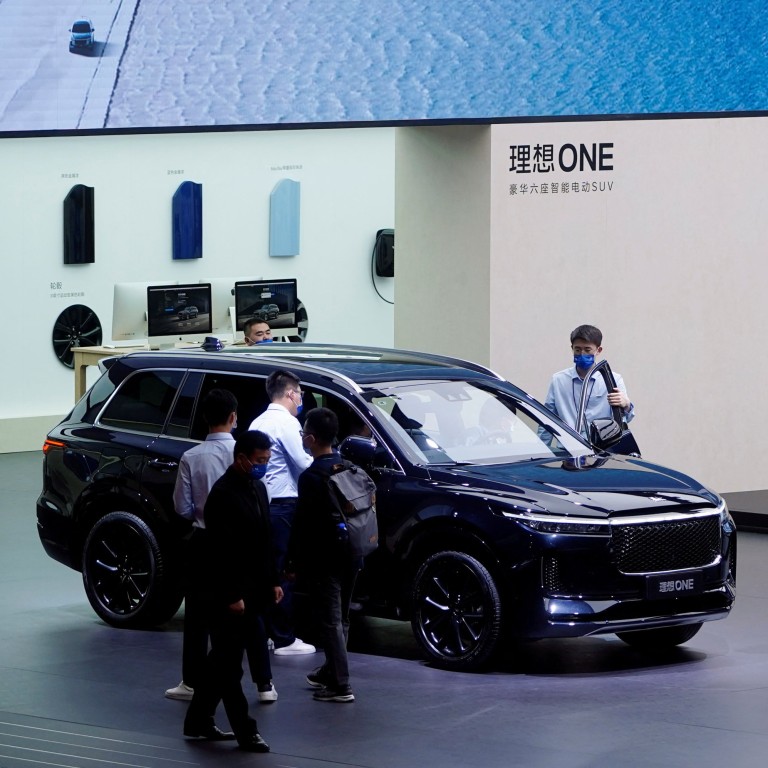 China's EV makers choose Qualcomm cockpit chip amid nation's push for tech self-sufficiency
The Qualcomm Snapdragon SA8155P is touted by Li Auto and Geely's Zeekr as a major selling point of their latest EVs
Despite efforts by Chinese fabless firms to develop competitive products in the car sector, none have managed to rival those from US giants such as Qualcomm
A powerful chip from US semiconductor giant Qualcomm is touted by Chinese electric vehicle (EV) makers as one of the main selling points of their latest models, showing China's continued reliance on American core technologies.
In its promotional materials, major Chinese EV maker Li Auto highlighted the smart cockpit of its recently launched flagship L9 model, which is powered by two Snapdragon SA8155P chips – part of Qualcomm's range of 7-nanometre automotive semiconductors.
Zeerkr, a new energy vehicle brand under Chinese carmaker Geely, said the smart cockpit in the upgraded 001 model, launched this week, also runs on Qualcomm's 8155P processor, replacing the previous 820A chip.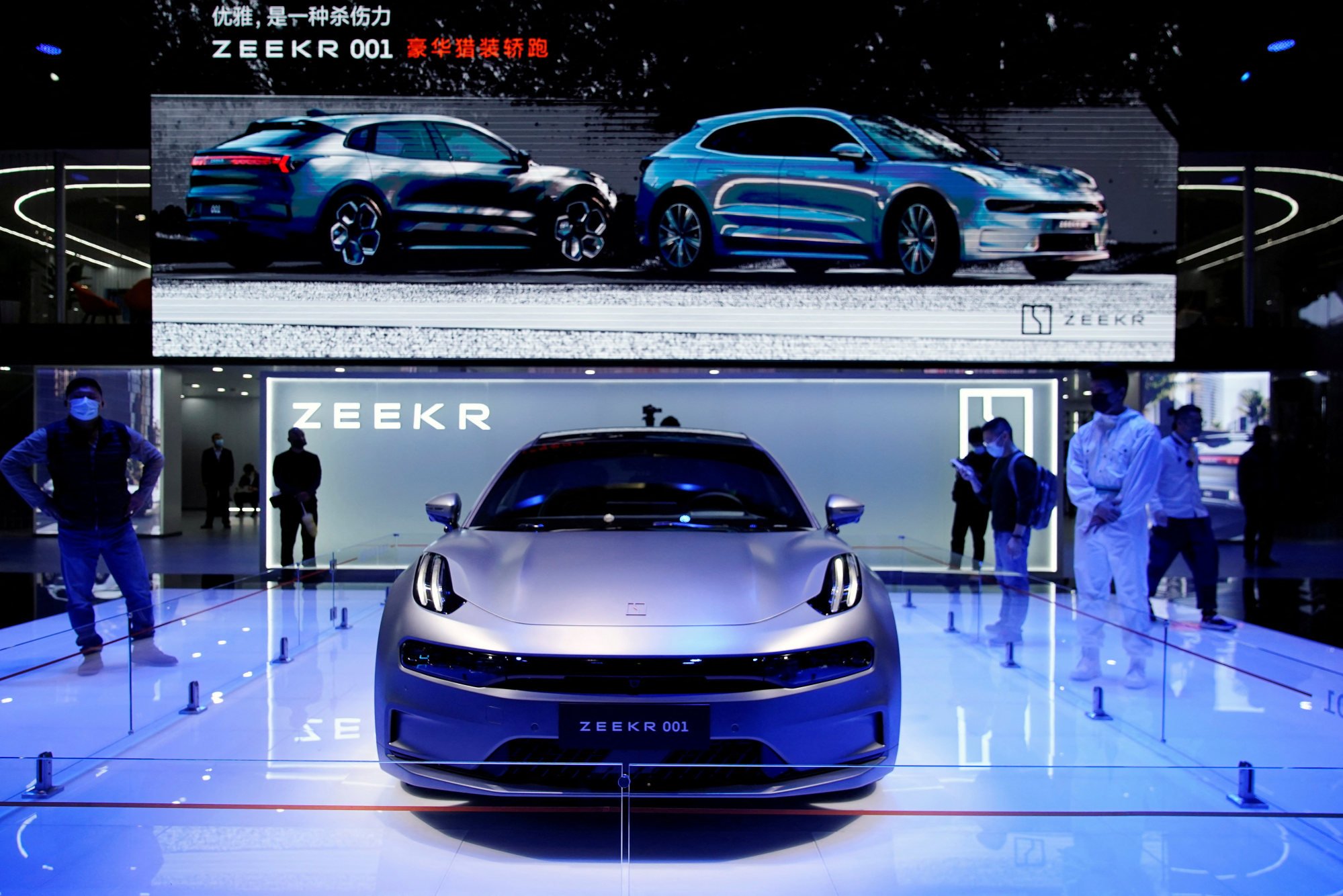 The two brands are among a long list of Chinese EV makers, including Xpeng and Nio, that have adopted Qualcomm's flagship 8155P chip in their latest models, giving the US fabless chip firm – already a leader in the smartphone sector – a clear lead in China's EV market.
"SA8155P has become a popular choice among car companies because it is a great system-on-chip (SoC) in general," according to a Li Auto employee. "Other similar products offer worse performance in terms of computing power and other specs."
Modified from Qualcomm' 4G smartphone chip 855, the SA8155P provides computing power for Android-based smart cockpit systems, usually equipped with multiple screens and sensor devices.
The chip's dominance lays bare China's heavy reliance on imports for high-end semiconductors, despite the country's efforts to reduce reliance on foreign semiconductor technologies amid US-China tensions.
While China's import volume of integrated circuits dropped by 10.4 per cent in the first half this year from a year ago, the value of those imports increased by 6.4 per cent to US$210 billion, according to data released by China Customs on Wednesday.
By comparison, China's crude imports totalled just US$181 billion in the same period, despite high oil prices.
Chinese carmakers have been scrambling to adopt more domestic chips.
Geely has released its 7-nm SE1000, developed by Chinese firm Siengine, that could be used on its vehicles next year. Both Siengine and rival Semidrive are pouring resources into making smart cockpit chips to compete with foreign vendors.
But for now, few local chips can rival the Snapdragon SA8155P.
"Time is still needed for the first phenomenal [locally developed] chip to emerge," said Zhang Junyi, a partner at consulting firm Oliver Wyman, who focuses on the automobile sector and private equity.
Qualcomm started its foray into automobile computing platforms in 2014. It has since rolled out four automobile cockpit SoCs: the Snapdragon 620A, Snapdragon 820A, Snapdragon SA8155P, and Snapdragon SA8259P, – a 5nm chip released in 2021 that Baidu's car venture Jidu Auto has chosen to adopt in future vehicles.
Globally, SA8155P, the world's first 7nm SoC, has become Qualcomm's most widely used chips of its kind because it is compatible with Android, which is the basis of most central control systems created by EV makers, according to a recent research note by Essence Securities.
The chip can also support up to six on-board cameras, as well as three 4K-resolution screens or four 2K-resolution screens.
Touch screen displays with smart elements such as on-board infotainment apps and assisted driving functions, popularised by Tesla, have become a major selling point for Chinese EV makers. The highly competitive market has also fuelled demand for high-end cockpit chips, such as those produced by Qualcomm.
China's cockpit SoC market size is set to reach 20.4 billion yuan (US$3.03 billion) by 2025, according to investment bank China International Capital Corp.
As Qualcomm seizes market share from traditional car chip makers such as Renesas Electronics and NXP Semiconductors, competition against autonomous-driving chip giants Intel and Nvdia has also intensified after the release of Qualcomm Snapdragon Ride in 2020. The system is expected to be used on autonomous vehicles in 2024.
Meanwhile, Nvidia launched the Drive Orin SoC in 2019, which will be used on Jidu's upcoming Robo-01 vehicle. Intel, which acquired Mobileye in 2017 for $US15.3 billion, has seen its EyeQ4 autonomous driving chip installed in several Nio and Xpeng models.