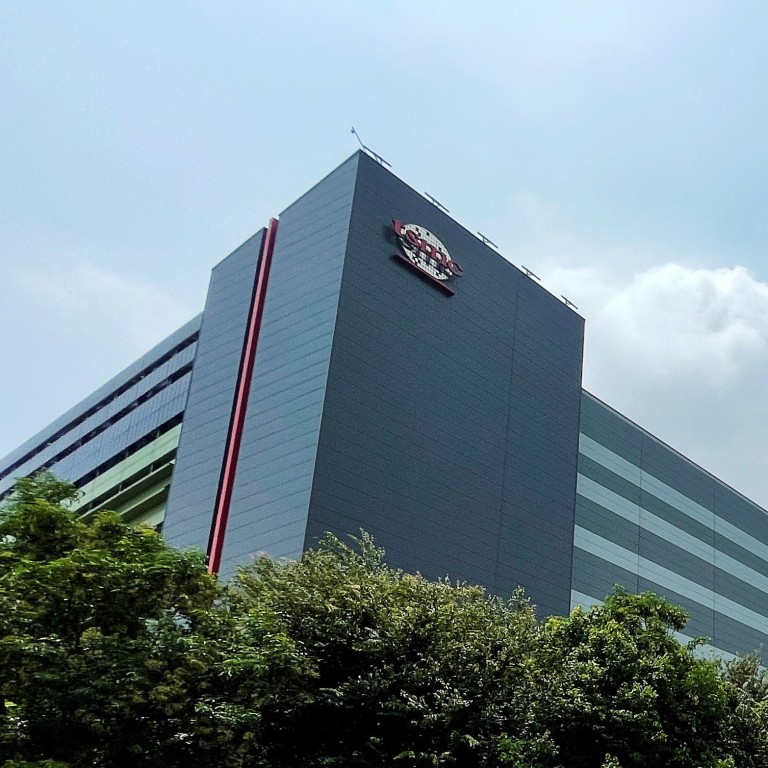 TSMC posts robust quarterly earnings but sees chip inventory building up at some customers amid supply chain adjustment
Senior executives at the world's largest contract chip maker said it would take a few quarters for the supply chain to adjust to inventory build-up
TSMC said that its capacity remains tight and that demand will be strong throughout the year
Taiwan Semiconductor Manufacturing Co (TSMC) said it has seen semiconductor inventory building up at some customers, with a correction in the semiconductor market on the horizon after years of expansion.
Senior executives at the world's largest contract chip maker said on Thursday that it would take a few quarters for the supply chain to adjust to the current inventory build-up, with a "typical semiconductor down cycle" likely to occur in the first half of 2023 as customers continue to tweak inventory in response to consumer demand.
"We expect [some] customers to continue with an inventory correction for at least a few quarters into … 2023," said TSMC CEO C.C. Wei in a conference call with analysts on Thursday. "But we don't see too much chip inventory for high-end smartphones."
TSMC said that its capacity remains tight and that demand will be strong throughout the year. The Taiwan giant saw its second-quarter revenue grow by 36.6 per cent year on year and 3.4 per cent quarter over quarter to US$18.16 billion, on the back of strong demand from high-performance computing, Internet of Things (IoT), and automotive-related demand.
Net profit rose 76.4 per cent to N$237.03 billion (US$7.94 billion) from the same period a year earlier, according to its financial results released on Thursday. TSMC's gross margin, a barometer for profitability, rose to 59.1 per cent in the June quarter, up from 55.6 per cent in the previous quarter.
"TSMC's growth target of up to 20 per cent suggests it is upbeat about long term growth," said James Chen, chief analyst at Isaiah Research. "However, we don't exclude short-term downside risks especially given that 7-nm accounts for about 30 per cent of its wafer revenue."
TSMC generated a hefty 51 per cent of its total wafer revenue from advanced technologies, defined as 7-nm and below processes. In the second quarter, shipments of 5-nm accounted for 21 per cent of total wafer revenue while 7-nm accounted for 30 per cent.
TSMC's bright performance came as global consumer electronics markets – from smartphones to PCs – faltered in the second quarter amid concerns of looming recessions across advanced economies, where consumer spending is being buffeted by elevated inflation.
Despite the inventory adjustment, Wei said the structural trajectory of long term semiconductor demand remains firm.
TSMC also said it would push some of its planned capital expenditure of between US$40 billion and US$44 billion for 2022 into early next year, due to equipment delays in both mature and advanced technologies amid Covid-19-related disruptions.
This year's total capex would be closer to the lower end of the range, according to TSMC's CFO Wendell Huang. Capital expenditure reached US$7.34 billion in the second-quarter, which brings its year-to-date capex to US$16.72 billion. Huang said he expects TSMC's third-quarter revenue to be between US$19.8 billion and US$20.6 billion.
Wei said TSMC's development of 3-nm technology, or N3, is on track and will start volume production in the second half, with revenue contribution expected to start from next year. TSMC's 2-nm process is expected to begin risk production in 2024 with volume production in 2025, according to Wei.
TSMC chairman Mark Liu said the advanced 2-nm process is not only about transistor scaling, but also involves chiplet technology, enabling "architectural innovation" for its customers.
Global demand for semiconductors remained high in May, according to a recent report from The Semiconductor Industry Association (SIA). Global semiconductor industry sales increased 18 per cent year on year in May to US$51.8 billion, 1.8 per cent up on April's figure of US$50.9 billion.