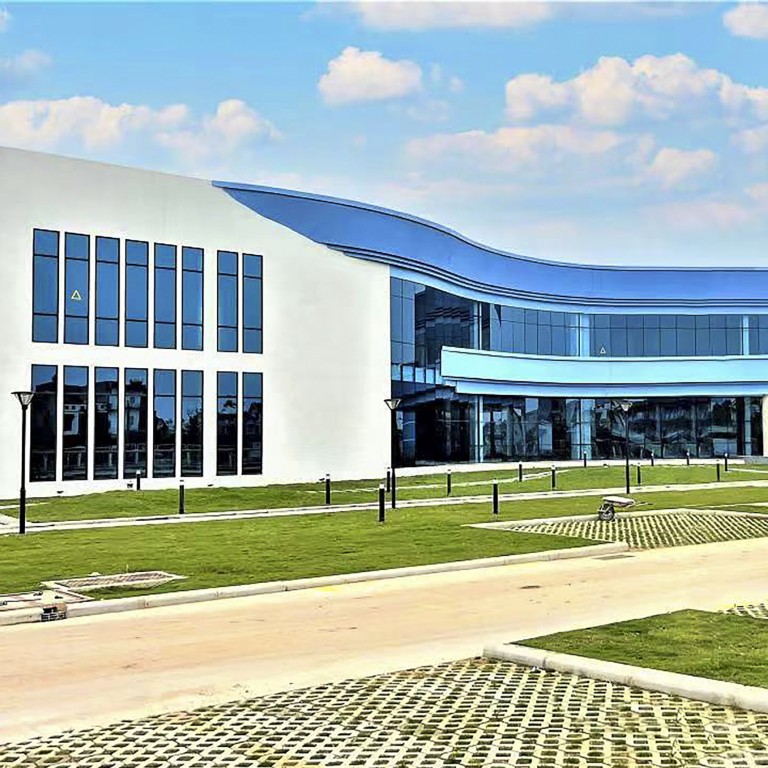 China's supply chain 'irreplaceable' despite Covid-19 disruption and expansion in India, Vietnam, says contract maker of Xiaomi smartphones
The Shenzhen-listed company has been building its own Vietnam campus in northern Thai Nguyen province
The local supply chain in Vietnam has improved following the expansion of Samsung's manufacturing base there
DBG Technology Co, a contract manufacturer for major Chinese smartphone brands including Xiaomi, Honor and Huawei Technologies Co., is expanding its overseas production capacity amid Covid-19 related disruption in China although the country's supply chain remains "irreplaceable", according to a company executive.
The Shenzhen-listed company, whose main manufacturing sites are located in the neighbouring city of Huizhou, has been building its own Vietnam campus in northern Thai Nguyen province with the aim of producing 3 million handsets monthly in three years' time, on top of its current rented factory area that makes over 100,000 smartphones per month, according to Xu Yusheng, board secretary of DBG.
Smartphone industry players are looking outward to get closer to overseas markets, said Xu, especially with domestic consumption softening. While orders at DBG's Huizhou plants are still expanding year-on-year, its estimation for overall growth in 2022 is still "unclear" as smartphone clients are revising their 2022 performance targets, he added.
While it has become an "inevitable trend" for smartphone producers and other industries to set up manufacturing bases outside China recently, the process is "not a transfer, but rather a copy [of China's supply chain]," Xu said.
"'Made in Vietnam' is never a replacement for 'Made in China', but an extension of that," said Xu.
Xiaomi's decision to tap Vietnam as its latest production base drew public attention as it followed similar moves by major global smartphone makers to move parts of their supply chain from China to Southeast Asia in search of lower costs and more stable production output during Covid-19.
US giant Apple, for instance, moved some of its iPad production from China to Vietnam last month after Covid-19 lockdowns in Shanghai and nearby regions disrupted production, Nikkei Asia reported.
However, the overseas move by 27-year-old DBG began before the Covid-19 outbreak, and it built factories for Xiaomi in India in 2019. The Indian plant, based in the state of Haryana, currently produces over one million smartphones monthly - primarily for the local market - making it currently the biggest overseas base for DBG.
In 2021 the company further expanded to Southeast Asia, establishing plants in Bangladesh and Vietnam. While DBG's own Vietnam project is still under construction, local production has already started with rented factory floors and production lines.
In the long run DBG wants to continue expanding its overseas presence, which currently accounts for less than 20 per cent of the company's total business, to meet rising demand from the overseas market.
The main incentive for setting up manufacturing capabilities in countries such as India and Vietnam is a reduction in tariffs, according to Xu, after the China-US trade war made smartphones manufactured in China more expensive for overseas consumers.
However, the sophistication of China's own supply chain will remain an enduring advantage.
"The comprehensiveness of China's [smartphone] supply chain, which is at the core of its significance, was made possible after two decades of development," said Xu. "We can easily get our hands on all the components, the testing equipment and everything else needed to make something from scratch, within one hour's drive of our Huizhou factory. There's no other place like this outside of China."