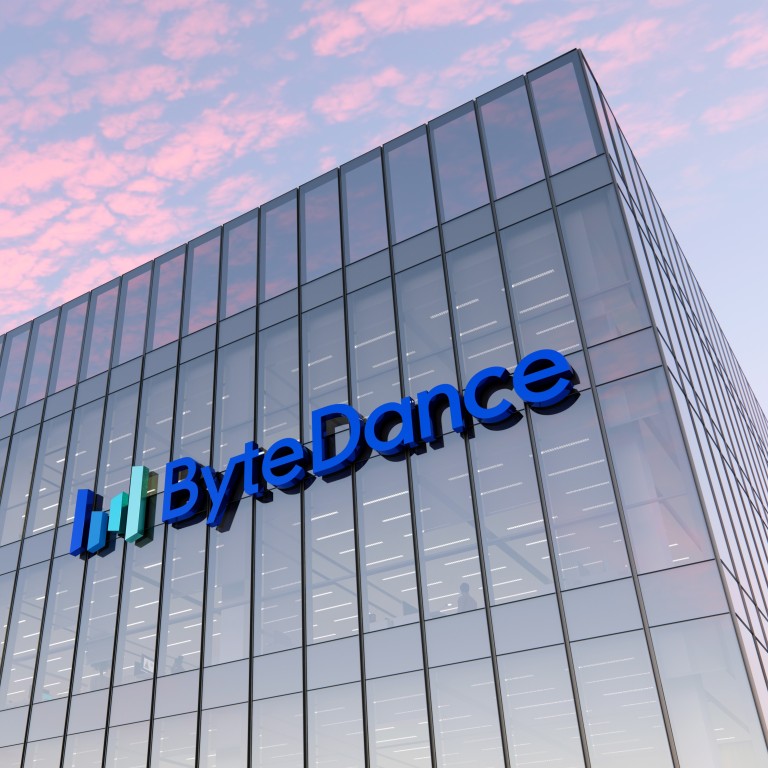 TikTok owner ByteDance opens 31 chip design jobs, joining Big Tech rivals amid China's self-sufficiency drive
ByteDance said building a chip design team remains in a preliminary stage as it explores application-specific chips to support its services
ByteDance's effort resembles moves from rivals like Alibaba, Tencent and Xiaomi amid China's push to fast-track chip industry development
TikTok
owner
ByteDance
is looking to fill dozens of new semiconductor jobs listed on its website in the strongest sign yet that it is looking to build an in-house chip design unit, following in the footsteps of Big Tech peers in China.
The Beijing-based social media giant, and China's most valuable unicorn, confirmed in a statement that it is hiring semiconductor talent, but said building a chip team remains in a preliminary stage. ByteDance is exploring the possibility of designing application-specific chips for its own use to support the increasing computing needs of its services, the company said, adding that it will not manufacture chips.
ByteDance's job board on its website currently shows 31 related listings, spanning positions that cover the entire chip design cycle. These include intellectual property (IP) core design, testing, and system-on-a-chip (SoC) tapeout, an important process for discovering deficiencies before mass production.
One listing for a "back-end chip design engineer" requires candidates to have experience in advanced chip-making for the 12-nanometre and 7nm processes. Other listings require experience with electronic design automation (EDA) tools and Arm-based digital IP core design.
ByteDance joins an increasing list of tech companies pouring resources into semiconductor development, as Beijing seeks to reduce China's reliance on foreign technologies. The country's biggest tech giants have joined the race, including
Tencent Holdings
and
Alibaba Group Holding
, owner of the
South China Morning Post
. Both companies, along with ByteDance, have large cloud computing operations.
"Big cloud companies are investing in chips to save costs by using Arm-based chips," said Sravan Kundojjala, a senior analyst at Strategy Analytics. "Instead of going with general-purpose chips from Intel, AMD and NVIDIA, these cloud vendors are trying to build purpose-built AI accelerators to save costs and get better performance per watt."
Custom chips are also increasingly important to smartphone makers. While
Huawei Technologies Co
's HiSilicon has been hampered by US sanctions,
Xiaomi
and
Oppo
stepped up efforts in semiconductor design.
However, China's dependence on foreign technology remains high, as advanced chip design tools are mainly developed by US firms, and China is unable to mass produce chips using the most advanced node processes smaller than 10nm.
"[Cloud vendors] are not designing the chip entirely since they don't have all the IP and knowledge base," Kundojjala said.
It is common for such companies to work closely with external parties that specialise in application-specific integrated circuit (ASIC) chip design, according to Kundojjala. Big names in this space include Broadcom, Marvell, MediaTek and Faraday, all based outside mainland China.
For EDA tools, Chinese chip designers mainly acquire licenses to use those developed by US suppliers Synopsys and Cadence. They also rely on Dutch firm ASML for lithographic systems as the backbone of their production lines, and Japanese suppliers for materials like high-end photoresists used in the lithography process.
China's efforts to catch up to semiconductor leaders like Taiwan, South Korea and the US have caught the attention of Washington. Senate Majority Leader Chuck Schumer has told senators to expect a preliminary vote this week on a slimmed-down China competition bill that focuses on US$52 billion in support for semiconductor manufacturing in the US, Reuters reported last week.
The US is also pushing
the Netherlands
to ban
ASML Holding
from selling to China mainstream technology used in making a large chunk of the world's
semiconductors
, expanding its campaign to curb the country's rise in chip production, Bloomberg News reported this month.
While China's import volume of integrated circuits dropped by 10.4 per cent in the first half from the same period a year ago, the value of those imports increased by 6.4 per cent to US$210 billion, according to data released by China Customs last week.