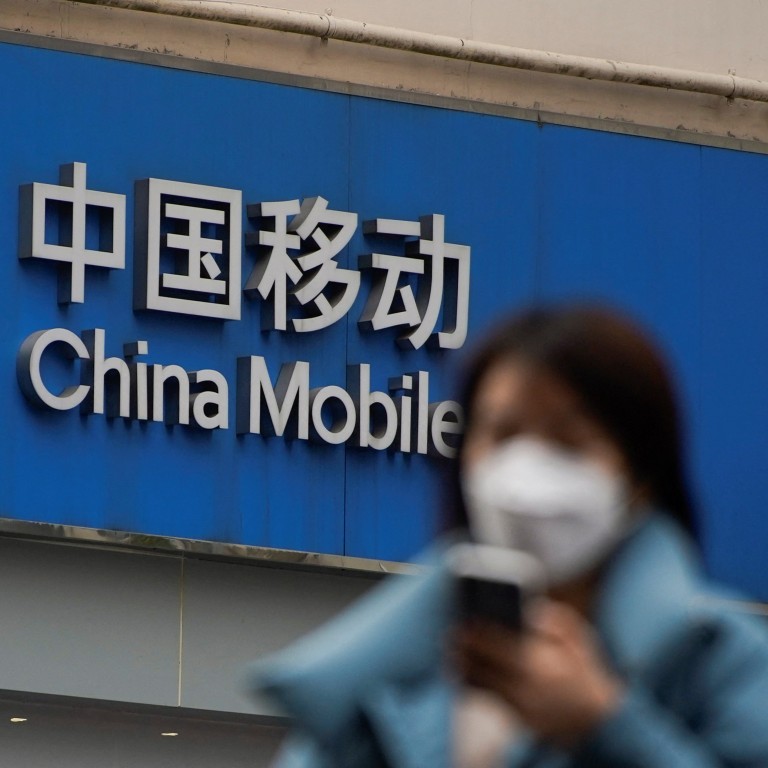 China Mobile ends decade of failure against WeChat: iMessage-like Feixin to shut down after struggling in smartphone era
China Mobile announced that it would stop providing service for Feixin by the end of September, ending what was once a popular alternative to SMS
Feixin remained closed to rival networks for a year after Tencent launched WeChat, and China Mobile was loath to promote a service that ate into SMS profits
China Mobile is shutting down its iMessage-style system that once dominated mobile messaging on the network, putting an end to a decade of failure to adapt to China's smartphone era, where people live much of their digital lives inside
Tencent Holdings
'
WeChat
.
When initially launched in 2007 by China Mobile, one of the country's three main state-owned telecoms carriers, the Feixin messaging service took the country by storm. Yet many of its most innovative features, such as being able to text from computers, were adopted a few years later by WeChat, and China Mobile was slow to react.
Feixin will "stop providing services from September 30, after which users won't be able to log in and use the service", China Mobile announced on its website on July 15, adding that it would delete user information after an unspecified period of time.
The telecoms operator did not give a reason for shutting the app down, but said it was "sorry for the inconvenience".
At its height, Feixin – branded as Hefeixin, Fetion or Femoo at different times – had as many as 90 million active users in 2013, according to state-run media Beijing Business Today. Two years later, active users of the service had fallen 20 per cent.
In the same two-year stretch, the number of internet users in the country grew 11 per cent to 688.26 million, according to the China Internet Network Information Centre. Mobile internet users grew at more than twice that pace, jumping 24 per cent to nearly 620 million.
However, despite rising opportunities, Feixin remained closed off for too long. When it was finally made available to competing telecoms operators China Telecom and China Unicom in 2012, WeChat had been out for a year and was on its way to transforming the market.
Before mobile internet was ubiquitous, Feixin capitalised on the expense of short messaging service (SMS) texting.
"Feixin got its popularity in colleges and companies where faculties and teams used it to send SMS as group notices," said Yu Bin, a Chinese internet analyst who runs a blog titled Yujian.
To capture users, China Mobile initially made Feixin free, but it later charged for texting from PC to mobile phones. In 2009, it started offering a paid membership for 5 yuan (74 US cents) per month, which provided additional features like allowing contact lists of 1,000 people instead of just 500.
When it became apparent that Feixin was failing to adapt, China Mobile launched public accounts for the app in 2013, introducing a feature similar to what existed on WeChat, facilitating the publishing of blogs to subscribed users.
In 2016, after Tencent rolled out its business communication and office collaboration tool WeCom, China Mobile revamped Feixin into an "enterprise office automation, collaboration and attendance tool".
However, none of the company's efforts reversed Feixin's decline.
One reason for this was that the service was "marginalised" within the China Mobile ecosystem in its later years because it ate into SMS profits, according to internet analyst Yu. In 2013, China Mobile handled 734 billion SMS texts, down 1.3 per cent from the previous year, according to its financial statement that year.
By 2018, major Feixin supplier Beijing Ultrapower Software Co, which is listed on the ChiNext board in Shenzhen, stopped disclosing financials for the app. The company reported a net loss of 33 million yuan from Feixin in 2017, reversing a profit of 40 million yuan in the previous year. The company has since shifted focus to
video gaming
and
artificial intelligence
.
On social media, some lamented the end of Feixin, but even fond remembrances served as a reminder of how far the app had fallen behind.
"Feixin was very convenient when SMS was expensive," wrote one person going by Muyangzhutou on the microblogging platform
Weibo
.
Another user going by the name Conan Chang posted on Weibo that Feixin "was much earlier than WeChat" but "lost the battle … because it didn't open the ecosystem to other carriers".