Alibaba
Get more with myNEWS
A personalised news feed of stories that matter to you
Learn more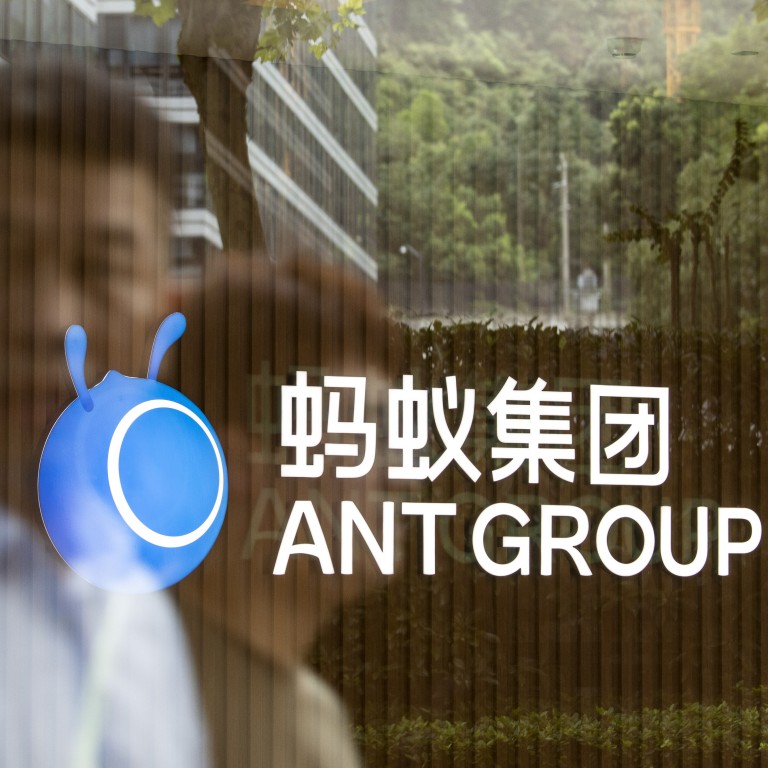 Ant Group executives exit Alibaba partnership as fintech unit seeks regulatory greenlight
Seven Ant executives, including chairman and chief executive Eric Jing Xiandong, were no longer Alibaba partners as of May 31 this year
Separately, Alibaba said on Tuesday that it is seeking a primary listing on Hong Kong's stock exchange
Alibaba Group Holding said all top executives of Ant Group have resigned from its partnership structure in a sign of further partitioning between the e-commerce giant and its fintech affiliate, as the latter awaits Beijing's nod to transform into a financial holding group.
Seven Ant executives, including chairman and chief executive Eric Jing Xiandong, chief technology officer Xingjun Ni and president of its international business group Angel Ying Zhao, were no longer Alibaba partners as of May 31 this year, according to Alibaba's latest annual report published on Tuesday.
Alibaba, which owns the South China Morning Post, said the Ant executives had to leave because it amended its rules so that only its own staff can be partners. Ant said the departure of its executives from Alibaba partnership was to "enhance corporate governance".
On June 1, Ant reshuffled its board by adding Laura Cha, chairman of Hong Kong Exchanges and Clearing, as a new independent director. Yang Xiaolei, an independent director of Hengfeng Bank and a former lawyer at an affiliate of Citic Group, China's largest state-controlled conglomerate, has been appointed an independent director at Ant. The two appointments increased its number of independent directors to four, accounting for 50 per cent of the board.
The changes come at a time when the two companies, which traditionally had close ties, have been quietly moving apart from each other to comply with Beijing's regulatory demands. Ant, whose mega-IPO was called off at the last minute in late 2020, has been restructuring itself into a financial holding group, a step seen as necessary for the fintech giant to restart its IPO process.
Alibaba and Ant Group also agreed on July 25 to terminate their data sharing agreement, which they entered into in 2014, according to Alibaba's annual report. The companies will instead negotiate terms of their data sharing arrangements "on a case-by- case basis and as permitted by applicable laws and regulations", the company said in the report.
With the latest exodus of Ant executives and the retirement of two Alibaba executives, the total number of Alibaba partners has dropped to 29 from 38.
Ant Group is now moving through a lengthy state-guided restructuring process that began after its initial public offering was abruptly called off in November 2020, which heralded the start of Beijing's 18-month regulatory crackdown on the country's internet sector that eventually wiped out more than US$1 trillion in stock values.
Alibaba still owns a 33 per cent stake in Ant, according to latest filings.
Separately, Alibaba said on Tuesday that it is seeking a primary listing on Hong Kong's stock exchange, elevating its status on Asia's third largest bourse to gain access to a trans-border investment channel with mainland China to widen and diversify its investor base.