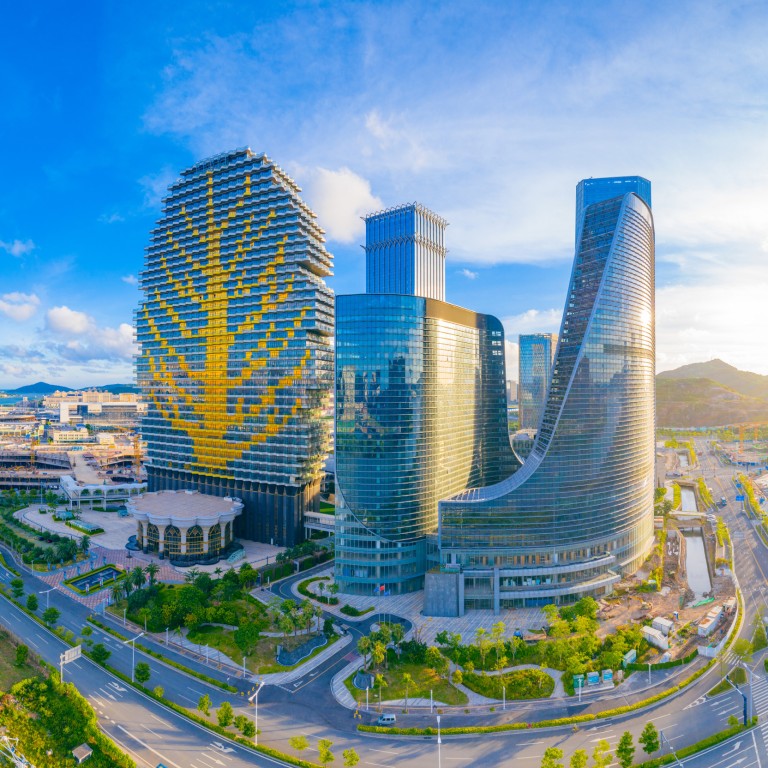 China ramps up subsidies to lure chip firms to Hengqin, an island near Macau, turning it into a major semiconductor outpost
Hengqin, located in the southern city of Zhuhai, will offer subsidies of up to US$4.4 million each to semiconductor firms that set up operations there
The island was selected by Beijing as a priority site for reforms in finance and technology in the Greater Bay Area
China's
special economic zone in Hengqin
, the largest island in the southern city of
Zhuhai
and located near the gambling hub of
Macau
, will offer generous cash incentives to semiconductor companies to help develop the area into a major new outpost for their industry.
Hengqin, covering an area measuring 106.46 square kilometres that is roughly three times the size of Macau, will offer cash subsidies of up to 30 million yuan (US$4.4 million) each for semiconductor firms to set up new offices or conduct research and development activities in the island, according to a notice posted on Wednesday by the management body for this pilot initiative.
The island, which Beijing picked as
a priority site for reforms in finance and technology
in the
Greater Bay Area
, will provide a 20 million yuan cash reward to each listed semiconductor firm, government-endorsed "
little giant
" and industry unicorn that moves there, according to the notice. A cash incentive of 10 million yuan will be given to each company that sets up its regional headquarters in the special economic zone.
Chip firms that establish research and development programmes in Hengqin will receive a 5 million yuan subsidy and get 50 per cent of the tapeout cost – involving the final design process of an integrated circuit before it goes to production – covered by another subsidy that is capped at 30 million yuan, the notice said. Companies involved in 14-nanometre or lower chip processing design will be eligible for up to 25 million yuan in subsidies.
The largesse of this Hengqin pilot scheme also extends to personnel. The economic zone will offer subsidies of more than 100,000 yuan each to researchers and senior managers, who have signed contracts with mainland semiconductor firms and are assigned to work in the economic zone for a three-year period, the notice said.
While China remains heavily dependent on imported semiconductor manufacturing equipment, materials and advanced chips, Washington has pushed its economic allies to restrict Chinese firms' access to various US-origin technologies.
Under that situation, China must pursue breakthroughs in critical sectors to improve tech self-sufficiency, according to Li Yizhong, the country's former Minister for Industry and Information Technology, during a local summit earlier this month.