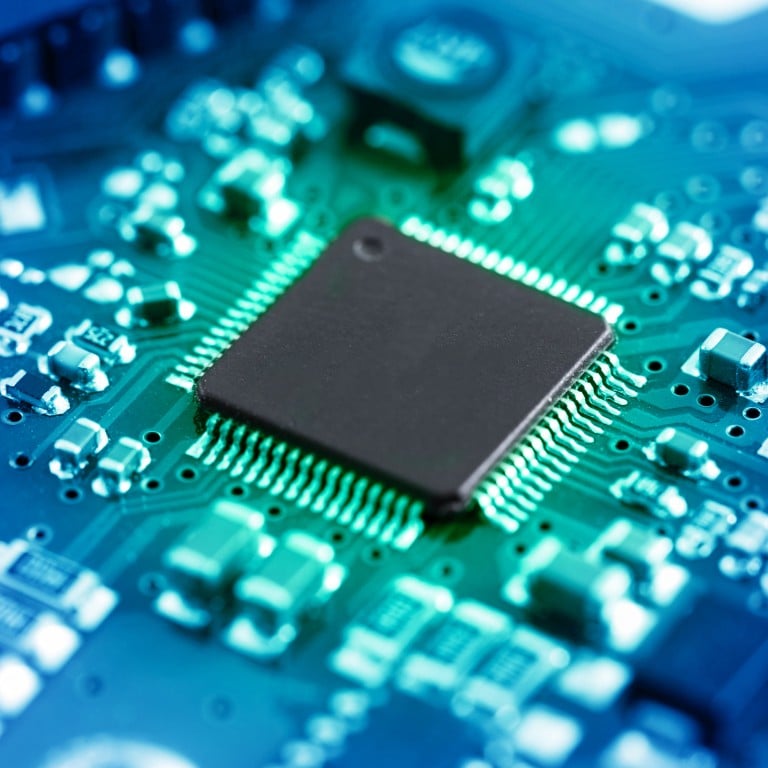 China's chip industry could miss out critical next-gen tech if US implements design software export ban
China's drive for semiconductor self-sufficiency faces even greater hurdles if the US bans advanced electronic design automation software, as reported this week
The software in question involves implementing gate-all-around designs, considered critical to making smaller chips with better heat management
China's push towards semiconductor self-sufficiency could face another big setback if the US expands export controls to design software for a piece of technology considered key to the next generation of chip development, according to analysts.
The US is ready to block the export to China of electronic design automation (EDA) software needed for
an emerging technology called gate-all-around
(GAA), according to a report from the US technology news website Protocol. If confirmed, it would be a major escalation of US technology restrictions on China that have so far focused on chip manufacturing equipment.
GAA is considered important to the development of artificial intelligence chips by allowing for greater scaling. The GAA design surrounds a transistor on all sides with extra material to regulate electricity flow, offering better performance.
The technology requires specialised EDA software, an area in which China lags behind its global peers. Engineers require such software to design integrated circuits (IC), and the market is dominated by Cadence Design Systems, Synopsys and Mentor Graphics, all based in the US.
"China has big gaps in EDA software [compared with] global peers," said an Nvidia design professional, who declined to be named because he is not authorised to speak to news media. "Synopsys and Cadence have spent at least 30 years building up their expertise in this area. The odds are slim [that China will] catch up in the short term."
A reliance on imported EDA software is one of China's biggest vulnerabilities in the semiconductor value chain, along with the lack of domestic lithography machines, according to a recent paper co-authored by three researchers from Xidian University, a public research institution in Xian, in northwestern Shaanxi province.
GAA transistor architecture is widely seen as the next generation technology for chips.
Samsung Electronics
announced in June that it started initial production of its 3-nanometre process node using GAA transistor architecture.
Taiwan Semiconductor Manufacturing Company (TSMC)
, the world's largest contract chip maker, also has GAA on its technology road map for processes below 5nm.
In China, no foundries have been able to develop manufacturing technology below 5nm due to US export controls on China-bound shipments of cutting-edge tools. Yet the country's some 3,000 IC design firms still rely heavily on EDA software from the US. The Protocol report did not mention whether EDA software used for designing non-GAA chips could also be affected.
With a push from Beijing to rely less on overseas-sourced semiconductor tools and equipment, the domestic EDA industry has been booming. Dozens of players have been seeking to substitute imported systems, and investors are pouring in money in the hopes that government support will help the industry thrive.
The share price of Empyrean Technology, a Chinese EDA supplier that had a 6 per cent share of the domestic market in 2020, has tripled since its initial public offering last week in Shenzhen.
Peng Hu, an analyst at investment bank China International Capital Corp, attributed the rise in Chinese semiconductor manufacturing- and equipment-related stocks on Friday to US export controls on chip-making tools covering the 14nm process or below and the recently passed
Chips and Science Act
. That bill, expected to be signed into law next week, funds companies producing chips in the US while also limiting their ability to produce advanced chips in countries including China.
"We expect domestic substitution in equipment and materials will be accelerated, with home-grown companies taking up a higher market share in the 28nm process," Peng wrote in a note.
Among non-listed EDA firms, X-Epic is a rising star in China's EDA industry that was recently praised as one of 17 promising start-ups by the government of its home city Nanjing, in eastern Jiangsu province. The company established a research institute to fast-track technology breakthroughs in what it calls EDA 2.0 and to develop a domestic EDA ecosystem. The firm had raised US$121.7 million as of January, according to PitchBook data, and counts China Development Bank Capital and Sequoia Capital China as investors.
The global market size for EDA tools was estimated at US$9.1 billion in 2020, according to a report published in February by market intelligence platform ReportLinker. It projected 64 per cent growth through 2026 to US$14.9 billion.