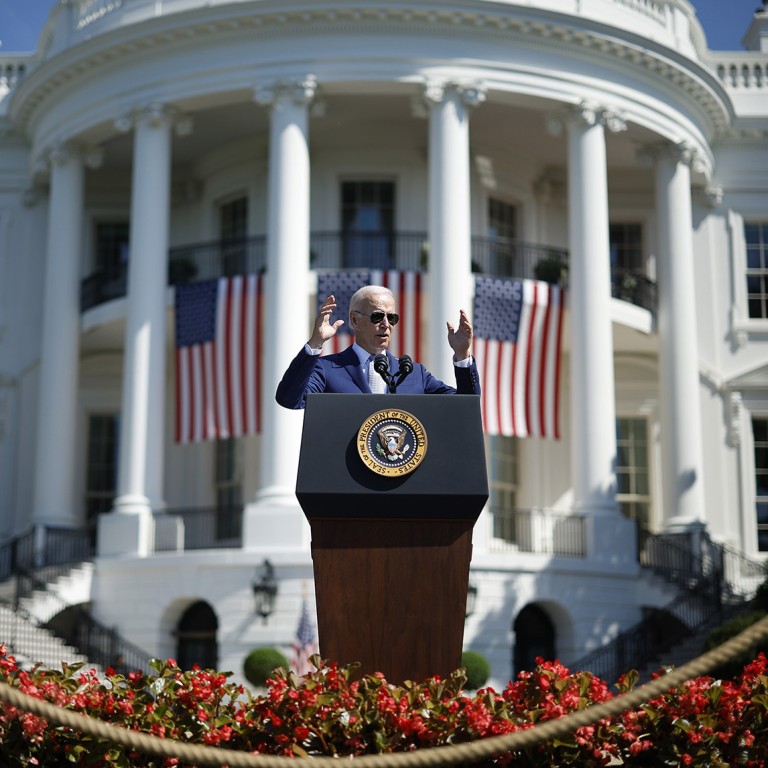 Tech war: China condemns US Chips and Science act amid headwinds in semiconductor self-sufficiency
US President Joe Biden has signed the bipartisan Chips and Science Act into law to enhance the country's competitiveness against China
The new law reflects Washington's 'growing lack of self-confidence' in the face of China's rise, said a Global Times editorial
Chinese state media outlets and trade institutions have joined a chorus of government voices lambasting a new US law aimed at boosting semiconductor manufacturing on American soil, seen by Beijing as part of a plot by Washington to undermine China's role in global supply chains.
Under the legislation, the US would set aside nearly US$53 billion to fund domestic semiconductor production, a major battleground in the US-China tech war. Subsidy recipients are barred from expanding production in China beyond "legacy semiconductors" – defined as chips made with 28-nanometre process technology or older – for 10 years.
The law is designed to lure semiconductor talent and investments into the US, while trying to stop global chip giants – such as Taiwan Semiconductor Manufacturing Co and Samsung Electronics – from expanding their capacity in China if they use US funding.
"The future of the chip industry is going to be made in America," Biden said in a Rose Garden ceremony.
For Chinese officials, the move has provided further confirmation that Washington is set on containing China's technological advancement, as the US also pushes for
a so-called Chip 4 Alliance
with South Korea, Japan and Taiwan that excludes China.
The Global Times – a tabloid affiliated with the People's Daily, the official mouthpiece of the Chinese Communist Party – said in an editorial on Tuesday that the new US law reflects Washington's "growing lack of self-confidence" in the face of China's rise.
"Be it the bill or the [Chip 4] alliance, they all come with a strong coercive nature – asking others to take sides between China and the US," the piece read. "In a sense, they have gone beyond the scope of ordinary industrial supportive policies, and are more like a set of punches by Washington to 'choke the throat of China's development'."
"The US wants to build 'camps' in chip making and artificially isolate China, the world's largest market, from the industrial chain ... Obviously, when the Chips and Science Act comes into force, it represents a regression of history."
The China Council for the Promotion of International Trade, a semi-official body promoting foreign trade and investment, issued a statement on Wednesday opposing what it saw as Washington's use of its political power to disrupt normal international business.
The US chips law "is set to affect the optimised layout and security of the global chip supply chain and disrupt normal trade and investment activities," the agency said, while also calling on impacted parties to "take forceful measures" to protect their self-interest.
Such rhetoric echoes previous statements from Chinese government bodies, including the Ministry of Foreign Affairs and the Ministry of Commerce, as the country faces growing headwinds in achieving its chip self-sufficiency ambitions.
Chinese foreign ministry spokesman Wang Wenbin on Wednesday reiterated Beijing's stance, saying that China opposes the bill because it includes certain clauses restricting investments in the country.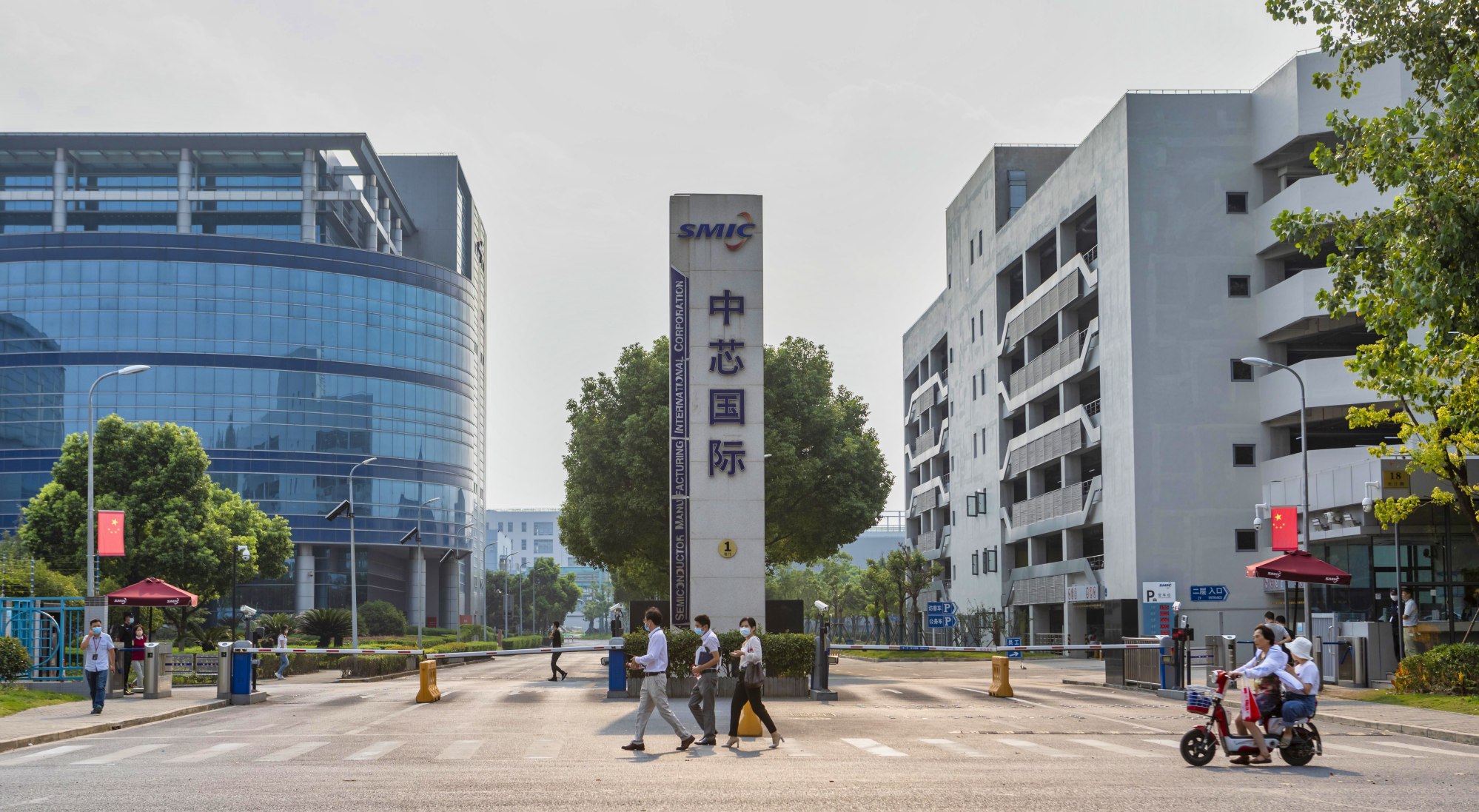 China has accelerated its efforts to reduce reliance on imported chips, which cost the country more than foreign crude oil, after one of its top technological champions Huawei Technologies Co was brought down by US sanctions barring access to advanced chips and technologies.
Under heavy government subsidies and other incentives, China has quickly advanced its chip making technology from a starting point of 90-nm in the past few years.
Semiconductor Manufacturing International Corp (SMIC), China's top chip maker, is already able to produce 14-nm chips, while experts recently found that it may have also
achieved the capability to make 7-nm chips
.
Still, the country has yet to shake off its reliance on foreign advanced chips, such as those used in the latest smartphones.
The new US law will force foreign chip makers to reassess their investment plans in China, said Gary Ng, senior economist for Asia-Pacific at investment bank Natixis.
"The impact will be the most obvious for South Korea as China is catching up quickly on memory chips, and its firms are trying hard to be competitive," Ng said. "If Samsung and SK Hynix tap into [Washington's] funding, it is almost certain that it would affect their expansion in China, especially given their dependence on US equipment."
A Chinese chip packaging company engineer, who declined to be named because he is not authorised to speak to the media, said the mood in China's chip industry is rather "pessimistic" because many believe the US chips law could upend all Chinese efforts to date.
It is "unrealistic" for Chinese companies to start all over without external investments in advanced nodes, according to the person. "China would be put in a very difficult position [to catch up] if the law achieves the designed effect of luring advanced manufacturing to the US."
Others believe the additional pressure could further solidify China's resolve to develop its own chips.
The Chinese government will become more determined to achieve breakthroughs in chip research and development, according to a private equity investor in China's semiconductor industry, who declined to be named. He said Chinese companies, both upstream and downstream, will work more closely to create local solutions to replace imported technologies.
Hong Kong-listed Chinese chip manufacturers SMIC and Hua Hong Semiconductor closed down 2.06 per cent and 4.36 per cent, respectively, on Wednesday.