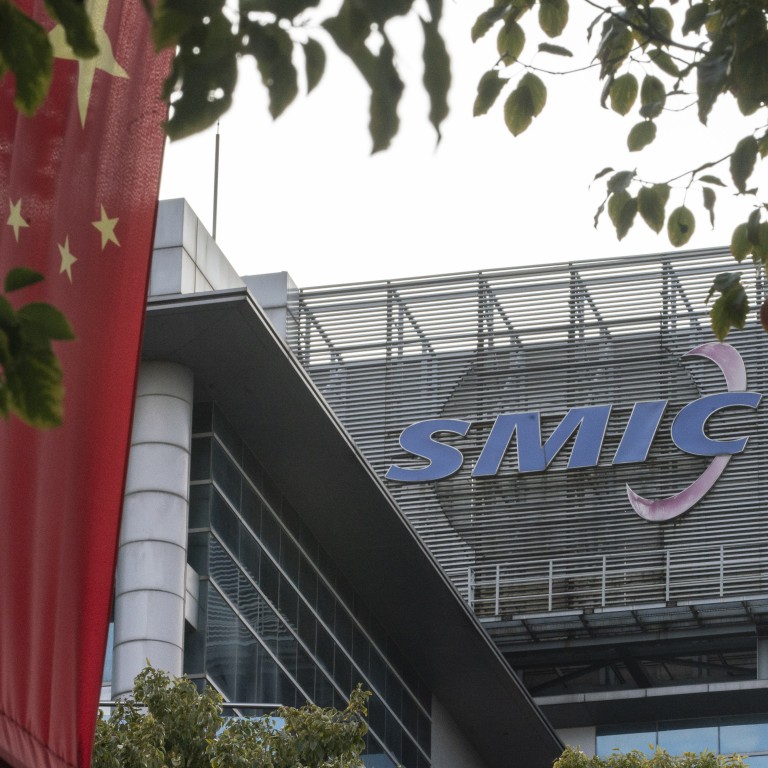 China's top chip maker SMIC reshuffles board amid looming threat of more US restrictions
Zhao Haijun, co-chief executive officer of SMIC, has stepped down as an executive board member to focus on his managerial role
The overhaul leaves SMIC's board with no foreign nationals, and many of the current board members have close ties with the government
China's chip making champion Semiconductor Manufacturing International Corp (SMIC), which reported better-than-expected earnings in the second quarter, has reshuffled its board amid the rising risk of US sanctions.
Zhao Haijun, co-chief executive officer of SMIC, has stepped down as an executive board member to focus on his managerial role, the company said in a statement to the Hong Kong stock exchange on Thursday.
Wu Hanming, a veteran Chinese microelectronics expert and a former engineer at Intel, was appointed an independent non-executive director on the same day to take over from William Tudor Brown, former president of British chip design specialist Arm and who has been on SMIC's board for nine years, according to the announcement.
The overhaul leaves SMIC's board with no foreign nationals, and many of the current board members have close ties with the government and state-backed tech companies.
On the same day, the company reported a robust performance for the three months ended in June. Revenue jumped 41.6 per cent year-on-year to US$1.9 billion, with net profit sliding 25 per cent to US$514.3 million from a year earlier due to rising costs. Revenue for the next quarter is expected to remain flat or grow slightly, the company said.
However, rising geopolitical tensions between China and the US have cast a shadow over the chip maker's prospects. Last week, major American semiconductor equipment suppliers Lam Research and KLA Corp said the US government has been seeking to widen the scope of its export ban to China to include tools for making chips at 14-nanometre and below – an escalation from current restrictions, which cover 10-nm technology and below.
SMIC did not mention anything about the impact of potential sanctions in its earnings release, saying that it will maintain capital expenditure at US$5 billion this year as planned. The money will be used to build 28-nm fabrication plants in Shenzhen, Shanghai and Beijing, and to expand production capacity at the plants it already operates, Zhao said during an investors call on Friday.
The chip industry is experiencing a downturn as many parts of the supply chain, including mobile phone and consumer electronics, now have high inventories so they have to cut chip orders, Zhao said.
Sales generated from smartphones dropped to 25.4 per cent in the second quarter from 31.6 per cent in the same period a year ago due to weak consumer demand, Zhao said. The company is also closely watching the pandemic situation in China, which accounted for 69 per cent of its revenue.