Drones
Get more with myNEWS
A personalised news feed of stories that matter to you
Learn more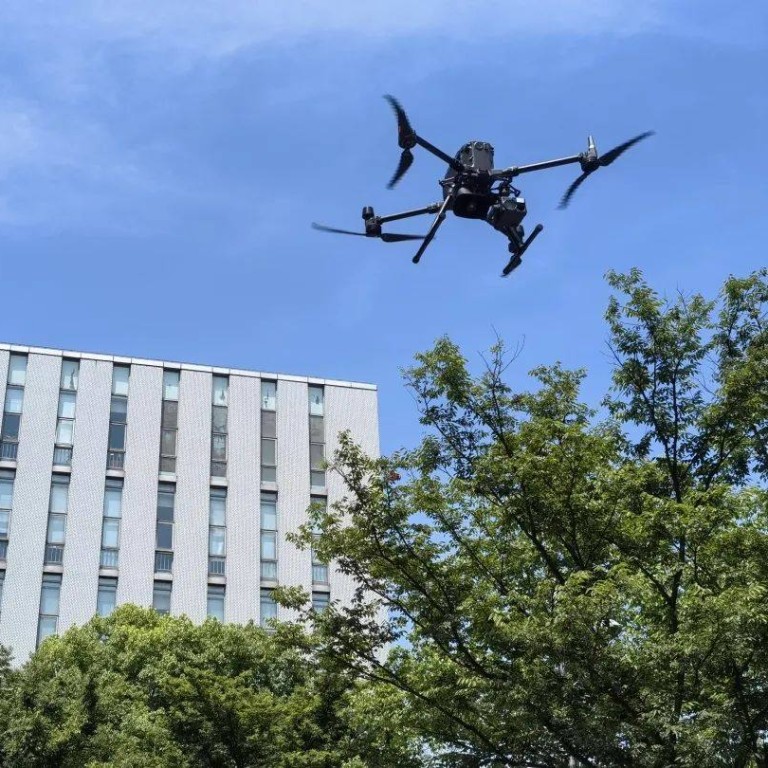 Shanghai's Yangpu district deploys drones to detect violations of Covid-19 rules, leading to complaints
An announcement on the local government's WeChat account last week fanned online fury about the use of drones for monitoring local businesses and communities
Local governments across China have used drones for much of the pandemic for spraying disinfectant and warning people about large gatherings
A district in Shanghai has been using drones to detect whether residents disobey Covid-19 policies, fanning online fury about the potential abuse of surveillance technology.
A local authority in Shanghai's Yangpu district started to deploy drones for aerial inspections of neighbourhoods, according to a post last week from the district government's official account on
Tencent Holdings
'
WeChat
. The inspections include monitoring of shops, residential areas, river woodlands, parks and construction sites to "consolidate the results of epidemic prevention and control" in the city which has "entered a stage of normalisation".
Yang Futao, director of the Xinjiangwancheng neighbourhood, said drones will focus on monitoring people who enter business districts and communities, and those who wait in line to take nucleic acid tests. "Once it is found that the [health] code is not scanned or people are gathering together, the megaphone on the drone will try to dissuade [them] … and ground forces will be linked in real time," Yang said in the post.
For instance, when the drones recently found a customer had entered a local store without scanning the venue code, which is a part of the Shanghai health code system used to record people's visits to public venues, local authorities rushed to the site to "educate and remind" the workers.
The district's announcement, which came a few months after Shanghai ended a two-month citywide lockdown while battling its worst Covid-19 outbreak, led to some netizens expressing anger about what they saw as the violation of their civil rights.
While the city's lockdown ended in June and new infections have largely been brought under control, stringent control measures have remained in place. Residents must present a negative nucleic acid test result within three days of taking public transport and there is a seven-day quarantine requirement for those returning from high-risk areas in the country.
A post on the microblogging platform
Weibo
related to Yangpu's drone policy drew thousands of comments, with many questioning whether the district's policy was a valid use of the technology.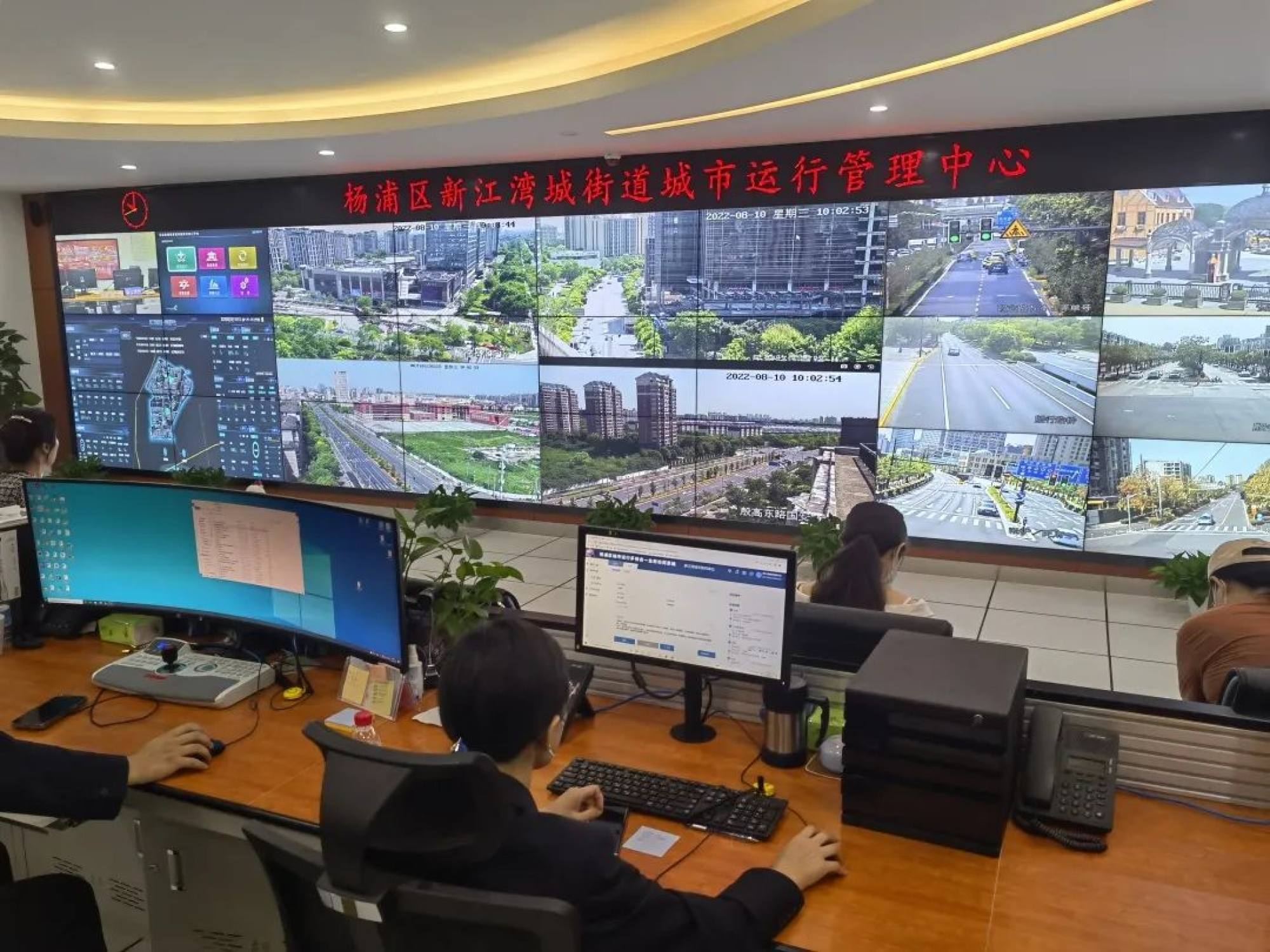 "I used to see this technology in TV series. I was amazed and thought it could be good for catching criminals," a Weibo user going by the name "Shinho" commented. "But I didn't expect that it would be used on us ordinary people so soon."
"I don't know if it is technological progress or the sorrow of society," another user going by "wwzaiemo" wrote.
China is the world's second largest market for unmanned aerial vehicles (UAVs), behind only the US. During Shanghai's lockdown, the municipal government and state media praised drones as an effective tool for delivering goods and necessities.
The East China UAV Base, a drone project backed by Shanghai authorities, had completed 443 flights for epidemic prevention goals by early April, transporting 1,806kg of materials such as antigen test kits, meals and medicine, and disinfecting a total area of 12,800 square metres, the Chinese newspaper IT Times reported.
Drones have also been used throughout the pandemic to issue warnings to residents across China. In April, videos posted to Weibo showed speaker-equipped drones flying above Shanghai apartment blocks blaring messages such as "control your soul's desire for freedom" and do not "open the window or sing".