NFTs
Get more with myNEWS
A personalised news feed of stories that matter to you
Learn more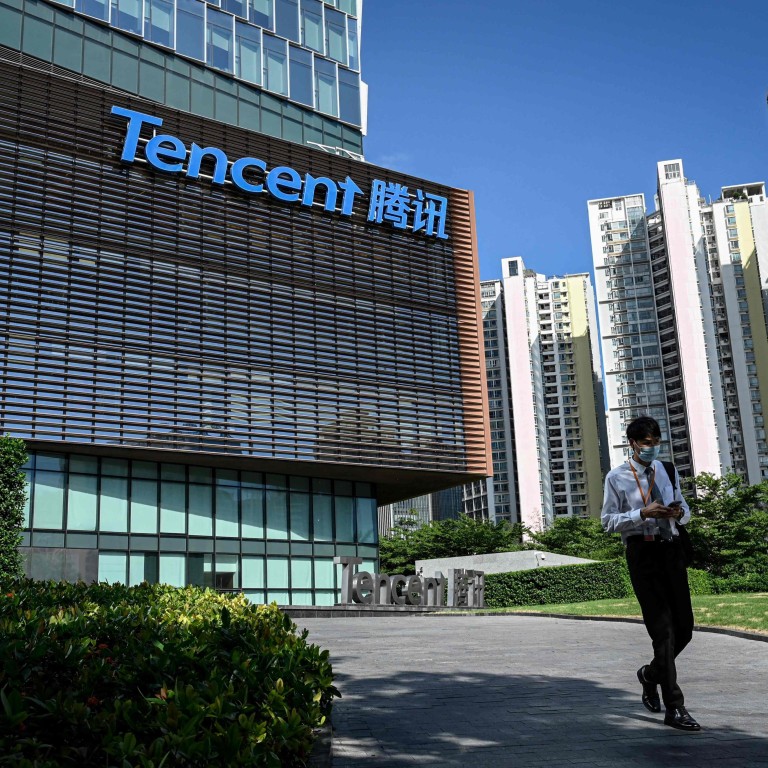 Tencent exits NFT market after only one year amid slow sales, regulatory uncertainty
While the Huanhe app will remain, it will only allow existing customers to 'display, download and share' NFTs they already own
The NFT platform has faced slow sales in recent months, with many of its limited releases remaining unsold
Tencent Holdings, the Chinese internet giant that expanded into non-fungible tokens (NFTs) only a year ago, has formally announced its retreat from the sector, which once generated huge buzz in the art world but has always been a regulatory grey area in China.
Effective Tuesday, Tencent's NFT platform Huanhe will stop issuing so-called digital collectibles, the Chinese name for tokens that are not traded with cryptocurrencies to comply with Beijing's regulations, and will offer refunds to users on request, according to a statement on the company's Huanhe app.
The statement, which attributed the move to "the company's considerations to focus on core strategic [businesses]", also said it would "destroy" all the returned digital collectibles.
While the app will remain, it will only allow existing customers to "display, download and share" NFTs they already own, the statement said. Huanhe, like all NFT platforms in China, only allowed users to buy new tokens with fiat money and transfer to third parties for non-profit purposes.
On the app, all NFTs currently show "sold out", but users can still visit augmented reality art exhibitions.
Shares of Hong Kong-listed Tencent dropped 0.3 per cent to HK$299.6 on Tuesday morning.
The one-year-old Huanhe platform has faced slow sales in recent months, with many of its limited releases remaining unsold, according to a June article by Huoxun Finance, a blockchain-focused blog.
In July, the Tencent News app stopped selling digital collectibles and the relevant section was renamed "digital orders", only showing users their previous purchase records.
Last year, the central government banned the trading of cryptocurrencies following years of crackdowns. It has also been wary of speculation that could lead to asset bubbles in the crypto market. As a result, digital collectibles must be bought with yuan, and reselling for profit is banned.