Huawei
Get more with myNEWS
A personalised news feed of stories that matter to you
Learn more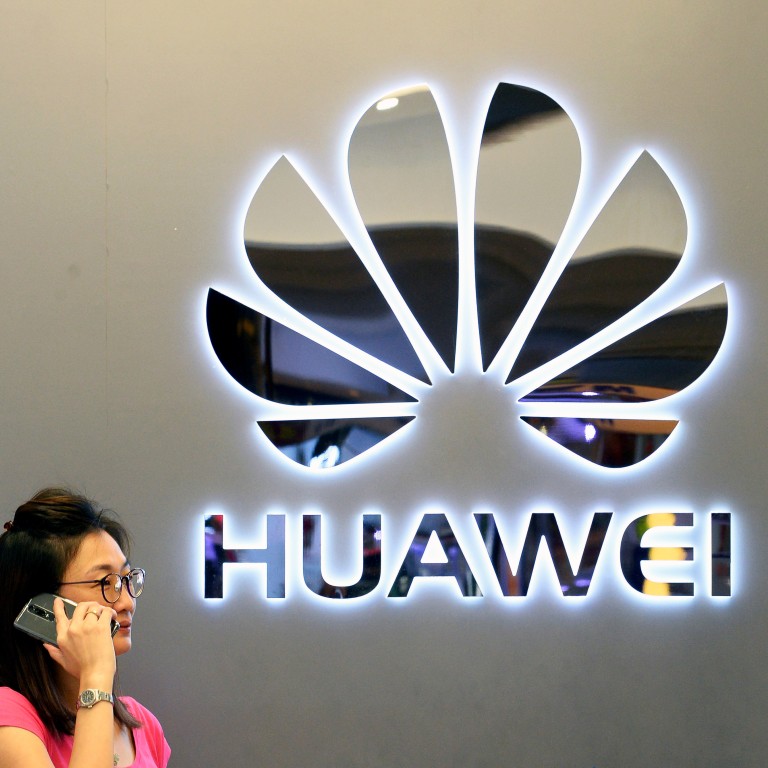 Huawei's headcount shrinks for first time since 2008 as US sanctions and economic headwinds pressure telecoms giant
Huawei's headcount dropped to 195,000 at the end of 2021 from 197,000 at the end of 2020, according to its latest Sustainability Report
The drop in headcount comes after revenue dropped by almost a third in 2021 amid US trade sanctions
Huawei Technologies Co saw 2,000 employees cut from its payroll in 2021, the first drop since 2008, as the Shenzhen-based telecoms equipment maker continues to grapple with US sanctions and economic headwinds at home.
Huawei's headcount dropped to 195,000 at the end of 2021 from 197,000 at the end of 2020, according to its latest Sustainability Report published on the company's official website. This marks the first drop in staff numbers since Huawei started to disclose annual data in its 2008 report.
The drop in headcount comes after revenue dropped by almost a third in 2021 amid US trade sanctions that have cut off the firm's access to advanced chips, crippling its lucrative smartphone business. In the first half of 2022, Huawei revenue fell 5.9 per cent year on year.
The share of Huawei employees aged below 30 decreased to 28 per cent from 29 per cent in 2020, while employees aged between 30 and 50 accounted for 70 per cent, remaining unchanged from the year before, according to the report. This compares with 10 years ago, when 51 per cent of Huawei employees were aged below 30.
When asked about Huawei's talent plans in a press conference in March, rotating chairman Guo Ping dodged a question about job cuts in the past two years and said that the company had recruited 26,000 fresh graduates in 2020 and 2021, and planned to recruit at least 10,000 fresh graduates in 2022.
"Solving the problem of Huawei's long-term survival and development will depend on talent and our breakthroughs, so we will continue to increase the absorption and attraction of talent," Guo said at the time.
Huawei, which remains private but discloses its revenue and operations data on a regular basis, has been looking to diversify its revenue streams with cloud computing and new sales engines.
The company has been steadily increasing research and development headcount in recent years. By the end of 2021, 54.8 per cent of the total workforce were in R&D, compared with 45 per cent five years ago, with R&D expenses increasing by 800 million (US$117.8 million) to 142.7 billion yuan, or 22.4 per cent of total revenue.
In 2021, Huawei made more than 4,000 local hires at offices outside China, as part of "efforts to create new jobs and economic opportunities" for the communities it serves, compared with 3,400 in 2020, according to the report.
Meanwhile, Alibaba Group Holding and Tencent Holdings, two of China's largest tech giants, have both reported substantial declines in their payrolls as a result of cost-cutting to combat economic headwinds and regulatory pressure.
Alibaba, owner of the South China Morning Post, let go of nearly 10,000 employees in the three months ended June 30, when the e-commerce giant reported a 50 per cent drop in net income for the latest quarter. Tencent, China's largest video gaming and social media company, trimmed nearly 5,500 employees from its payroll in the second quarter as it reported its first revenue decline since listing in 2004.