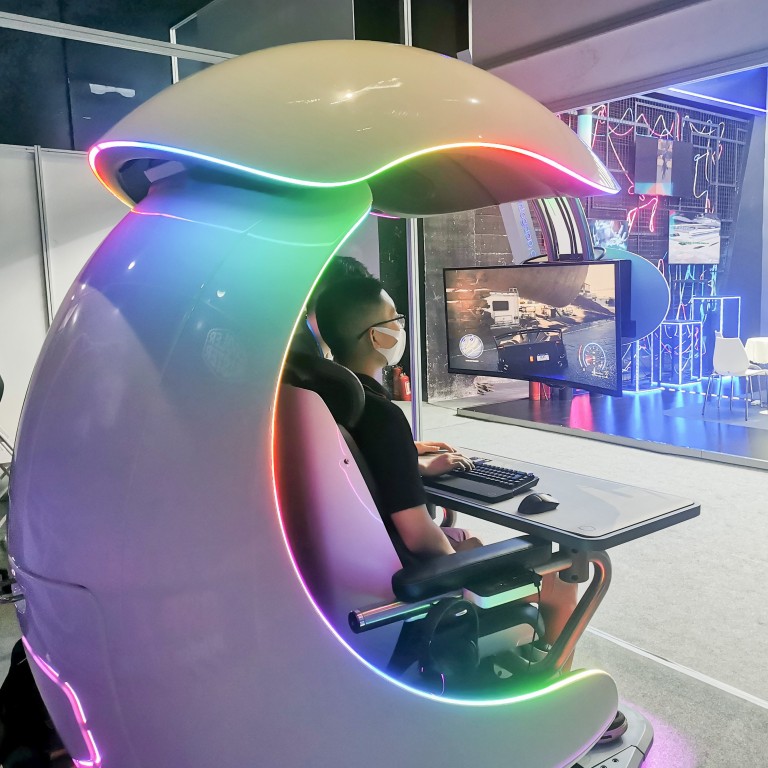 China's World Metaverse Conference kicks off in Beijing in display of national ambition but few foreign presenters
China executives for tech giants like Nvidia, Epic Games and Unity showed up to promote their vision of the metaverse and standardisation
Only two international speakers presented at the event, including Matthew Ball, known for his essays on the metaverse
China's second large
metaverse
conference this month kicked off on Friday in Beijing, where government officials and Chinese technology executives touted their ideas for developing the futuristic vision of the internet.
Despite the conference name, international participation was severely limited due in part to strict Covid-19 controls. Only two foreign speakers offered pre-recorded talks for the conference, including venture capitalist Matthew Ball, who has become known for his series of essays on the metaverse.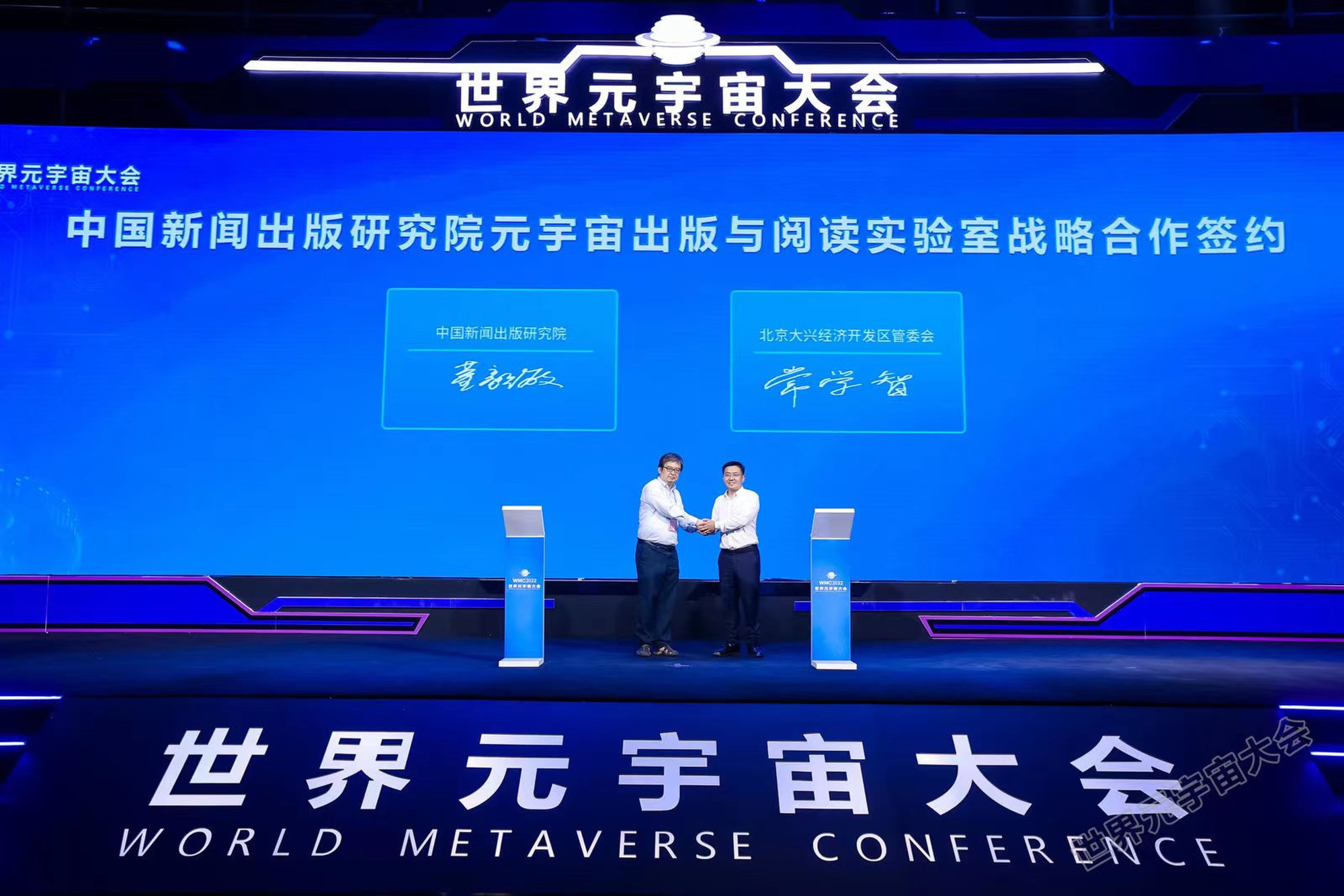 Li Tao, an official from the Beijing bureau backing the WMC, said China's metaverse industry must improve to become "independent and controllable", a term associated with Beijing's effort to reduce dependence on foreign technologies like
semiconductors
amid worsening tensions in the
US-China tech war
.
The metaverse is "the new blue ocean", he said, referring to an unexplored market with huge potential and little competition.
Several notable foreign tech companies were represented at the conference, but only by their Chinese executives. Graphics processing unit maker Nvidia, game engine developer Unity and Fortnite creator Epic Games all had executives at the event.
Li Haonan, Nvidia's director of visual solutions technology in China, said that the metaverse is still "at a stage where everybody is competing with their imaginations", but he believes it will become the next-generation internet within 20 years.
Zhang Junbo – president and chief executive of Unity China, a US$1 billion
joint venture formed
this month between Unity and a group of Chinese tech giants – said that the company seeks to become "a metaverse content operation platform".
Zhang alluded to the nascent industry's lack of standards, which he said he hoped could be established soon. Overseas, some groups are already working to address this.
China's
Huawei Technologies Co
,
Baidu
and
Alibaba Group Holding
, owner of the
South China Morning Post
, have joined the Metaverse Standards Forum, which also includes US tech giants like
Facebook
parent Meta Platforms,
Microsoft
and
Qualcomm
. The Open Metaverse Alliance (OMA3) is another group formed last month by Hong Kong-based Animoca Brands, its subsidiary The Sandbox, Decentraland and Dapper Labs, among others.
Ball, the venture capitalist, identified "interoperability" as a defining trait of the metaverse in his essays, which were compiled into the book The Metaverse: And How it Will Revolutionize Everything published last month.
Interoperability on the internet has been achieved through open standards such as the internet protocol suite (TCP/IP) and the Hypertext Transfer Protocol (HTTP), which were developed in the US and Europe. No such standards yet exist for the metaverse, which is supposed to allow people to interact in three-dimensional environments.
In his recorded talk for the WMC, Ball said the internet's lack of synchronicity and interactivity differentiates it from the metaverse, which he added will be "iteratively different".
"We'll end up using new devices, new protocols for new companies with new philosophies, new business models and experiences," Ball said.
In addition to Ball, the other foreign speaker on Friday was Mohammad Keshavarzi, a graduate researcher at the University of California, Berkeley, who interned at Meta Platforms' Meta Reality Labs between 2020 and 2021.
In his recorded talk, Keshavarzi shared his research on contextualising virtual space in the metaverse, such as building a virtual room based on a real one.
In addition to the talks, 25 companies exhibited metaverse-related applications at the event, including a bracelet used to control characters in a war game, a platform where people can have their bodies scanned to create digital avatars, and a gaming cabin that simulates a driving environment.
The MWC is just one new annual conference signifying the attention the topic is receiving from several local Chinese governments this year. Last week, Shanghai put on the Global Metaverse Conference, co-hosted by the Shanghai Bureau of Communication Management and China Mobile Communications Association.
Recent activities in Beijing and Shanghai, the two largest municipal economies in mainland China, suggest the cities are vying to become the country's main metaverse hub.
Earlier this week, the Beijing Municipal Government published a two-year metaverse innovation and development plan, covering 2022 to 2024, that demands various districts build technological infrastructure at a city level and promote its use in different fields, including education and tourism.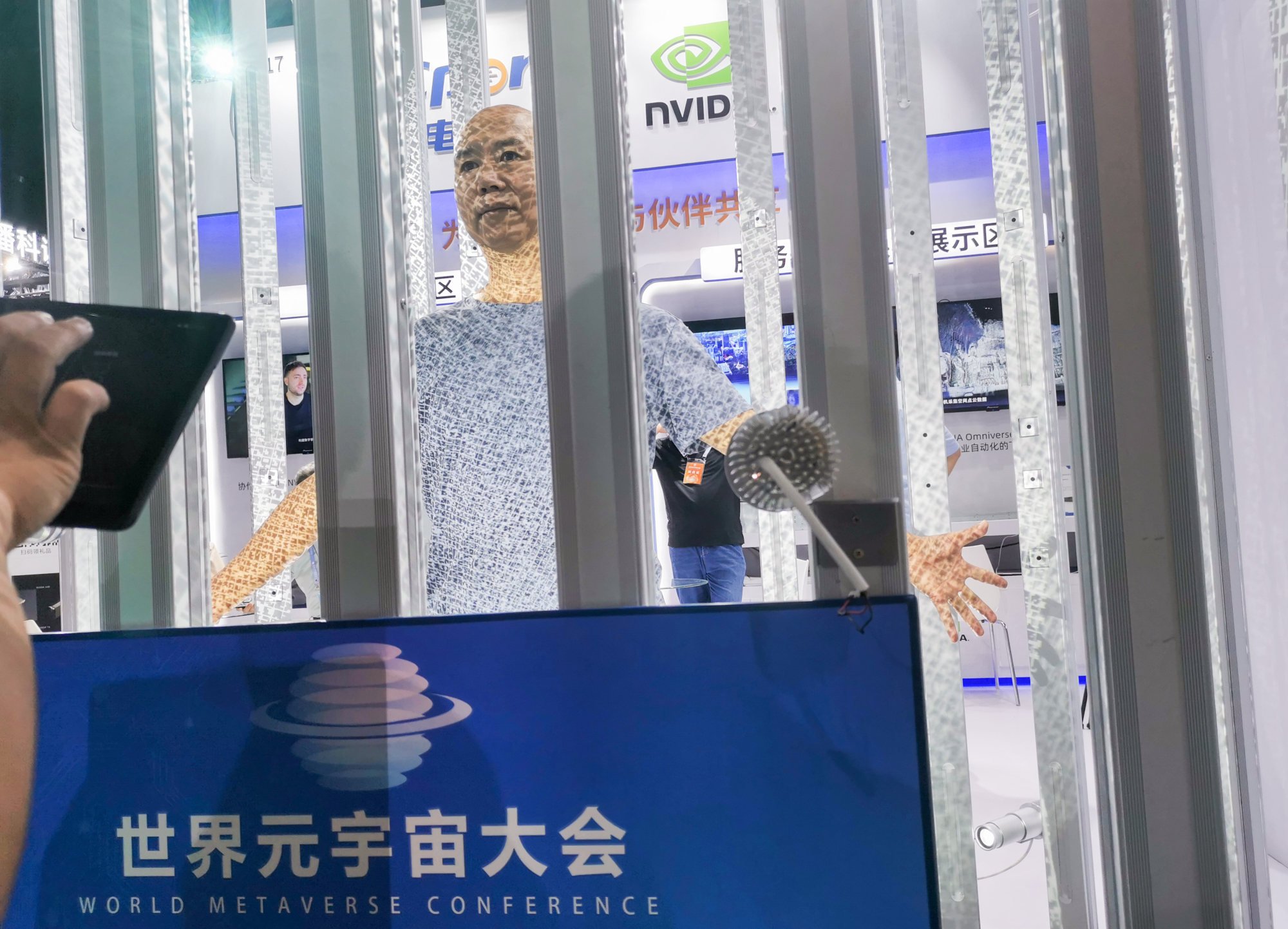 Last month, Shanghai
offered its support
to develop the metaverse and other tech-related areas. "[Industries] such as the metaverse and smart terminals are expected to constantly spur new business schemes and models," Wu Jincheng, head of Shanghai's Economy and Information Technology Committee, said at the time.
Other local Chinese governments have also promoted metaverse development.
In January, authorities in Wuhan, in central Hubei province, and Hefei, in eastern Anhui province, pledged to boost metaverse development over the next five years. The Wuhan government said it aimed to integrate the metaverse, big data, cloud computing and blockchain with the "real economy".
In Hefei, the government said the city would cultivate a number of leading companies and products in "cutting-edge fields" such as the metaverse.