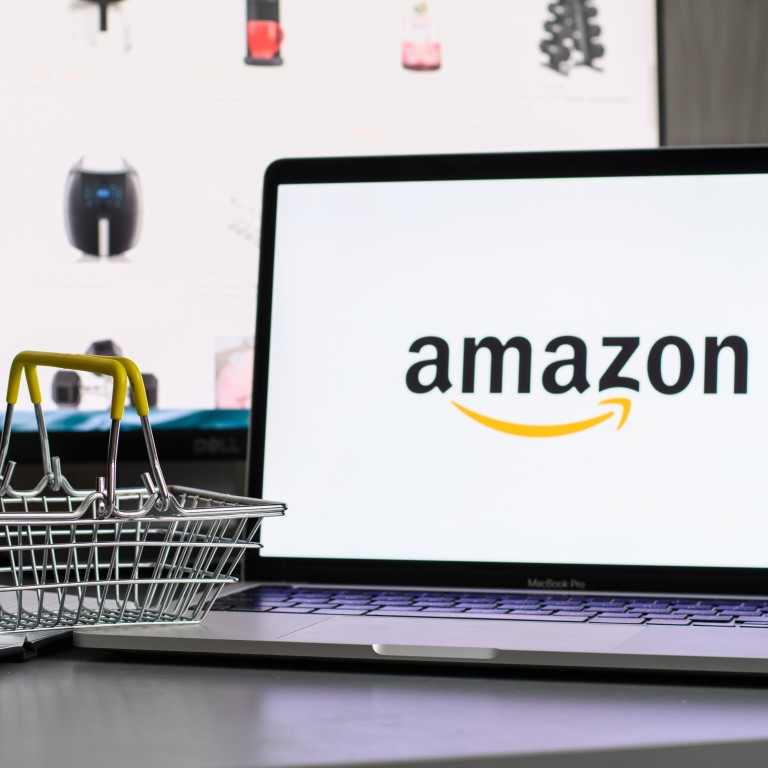 Amazon joins forces with Hangzhou to encourage more Chinese e-commerce merchants to sell in overseas markets
Amazon and the Hangzhou pilot zone will select 30 Hangzhou-based merchants and provide them with a series of support measures
The move in Hangzhou comes amid efforts by Amazon to boost its share of China's cross-border e-commerce market
US e-commerce giant Amazon and authorities in the eastern province of Hangzhou, where Alibaba Group Holding is headquartered, have joined forces to encourage more Chinese merchants to sell overseas on the platform, as online merchants look to external markets amid weaker consumer spending at home.
Amazon and the Hangzhou Cross-Border E-Commerce Comprehensive Pilot Zone on Wednesday jointly launched a new campaign at an industry conference in the city, under which the two parties will look for and help new merchants based there to develop their businesses on Amazon.
Through the campaign, Amazon and the Hangzhou pilot zone will select 30 Hangzhou-based merchants and provide them with a series of support measures, including year-long training on cross-border e-commerce operations from Amazon and subsidies for trademark registration and marketing campaigns from authorities.
"Seven years after the establishment of the Hangzhou pilot zone, we found that the number of medium-sized merchants has been increasing. We want to help them move from the waist to the head," Wu Changhong, director of the cross-border e-commerce comprehensive pilot division at the Hangzhou Bureau of Commerce, said at the conference.
Qualifying merchants should be registered as a merchant on Amazon within six months or be registered before the end of March 2023, and need to be based in Hangzhou, added Wu.
The move in Hangzhou comes amid efforts by Amazon to boost its share of China's cross-border e-commerce market, as domestic e-commerce giants, such as Alibaba, and local authorities step up encouragement for Chinese merchants to sell their products in overseas markets.
Tang Hao, who is in charge of brand protection and growth at Amazon in China, said the company will also upgrade its tools and support for merchants in 2022.
The upgrades include innovations in consumer insight data, brand service tools, big data analysis of product selection and business opportunities, as well as more help to reach out to users, Tang said.
Over the past four years, the number of Chinese merchants who registered their brands on Amazon Brand Registry increased by 40 times, with more companies viewing brand value as the basis for long-term development when selling overseas, according to Amazon's data.
However, the merchant community in China suffered a major blow last year after Amazon began to crack down on fake reviews.
Amazon shut 3,000 online merchant accounts
backed by about 600 Chinese brands, according to the US e-commerce giant.
The Hangzhou pilot zone was established in 2015 as the first such infrastructure dedicated to cross-border e-commerce in a Chinese city. There are now 132 of these pilot zones across the country.
Alibaba reached an agreement with the Hangzhou pilot zone in July to help develop "a number of cross-border e-commerce brands and key enterprises", relying on Alibaba's service capabilities and local service centres. Alibaba owns the South China Morning Post.
Pinduoduo, the Shanghai-based bargain e-commerce giant, will also launch a platform in collaboration with the Hangzhou pilot zone to recruit "advantageous suppliers" to join the platform when targeting the North America market.