Alibaba
Get more with myNEWS
A personalised news feed of stories that matter to you
Learn more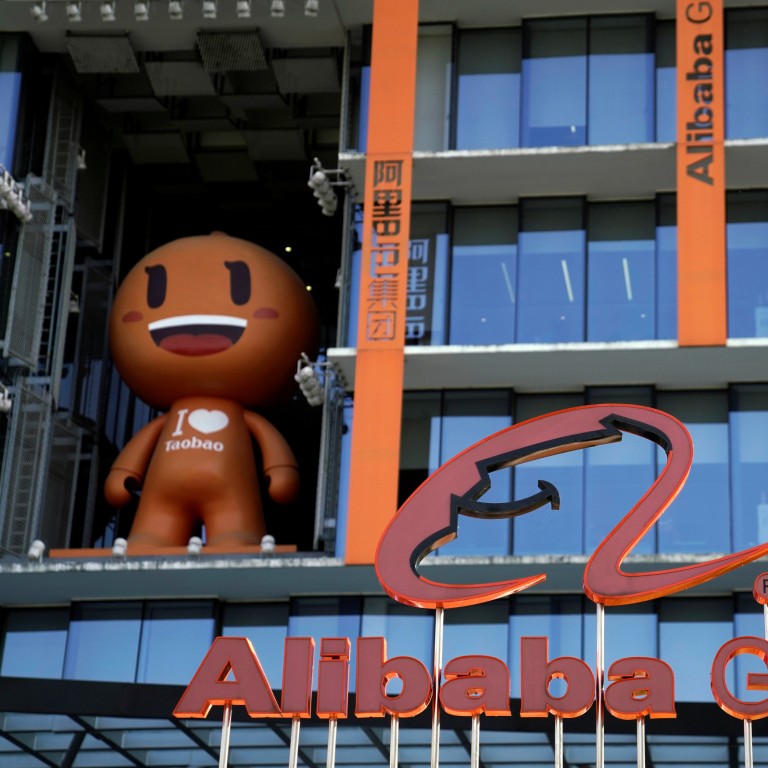 Alibaba hires two Chinese AI scientists to lead smart city, mixed reality R&D at Damo Academy
Ye Jieping, who was previously chief scientist at Chinese rental service provider Beike, will head the City Brain Lab at Damo Academy
Bo Liefeng, formerly a scientist at JD.com, will lead efforts in developing new-generation mobile computing platforms, including XR glasses
Alibaba Group Holding's in-house research academy has hired two leading Chinese artificial intelligence (AI) scientists to head its smart city and extended reality (XR) labs in a sign the Chinese e-commerce giant remains committed to fundamental research.
Ye Jieping, a professor at University of Michigan who was previously chief scientist at Chinese rental service provider Beike, has joined Alibaba's Damo Academy as head of the City Brain Lab, the Hangzhou-based company said.
According to Ye's LinkedIn page, he was vice-president at Didi Chuxing between 2015 and 2020, during which the Beijing-based company defeated a number of rivals, including Uber Technologies, to emerge as China's top ride-hailing firm, relying on AI algorithms to match passengers with drivers.
Separately, Bo Liefeng, a scientist at JD.com, has joined Damo to lead the XR Lab, according to Alibaba. After a stint at chip maker Intel, Bo spent four years as principal applied scientist at Amazon Go, the US online giant's new concept store that does away with checkouts, according to his LinkedIn page.
Bo did postdoctoral research at the University of Washington in Seattle and the Toyota Technological Institute in Chicago, according to his biography.
The hiring of Ye and Bo highlight Alibaba's efforts to maintain its competitiveness in AI research.
Zhou Jingren, a vice-president of Alibaba Group and deputy director of Damo, used the World AI Conference last week to showcase the company's new AI research platforms. He said the core modules are open-sourced and can be used by developers around the world.
Zhou himself is an AI infrastructure expert with a doctoral degree in computer science from Columbia University.
Damo Academy, founded in October 2017, currently has 16 labs, ranging from AI and autonomous driving to quantum computing and semiconductor research and development.
The City Brain Lab is focused on developing a "pipeline" of data to build infrastructure for future cities. Its solutions have been deployed in Hangzhou, Suzhou, Shanghai and Macau, where they help solve problems in transport, security, municipal construction, and urban planning.
The XR Lab, dedicated to research and development for new-generation mobile computing platforms, is currently focused on XR glasses, a new medium intended to deliver an immersive mixed reality experience.
Alibaba, owner of the South China Morning Post, reported flat revenue growth in the June quarter but said in a statement that it would continue to invest in the Damo Academy, whose mission is to conduct "research for solving problems for profit and fun".