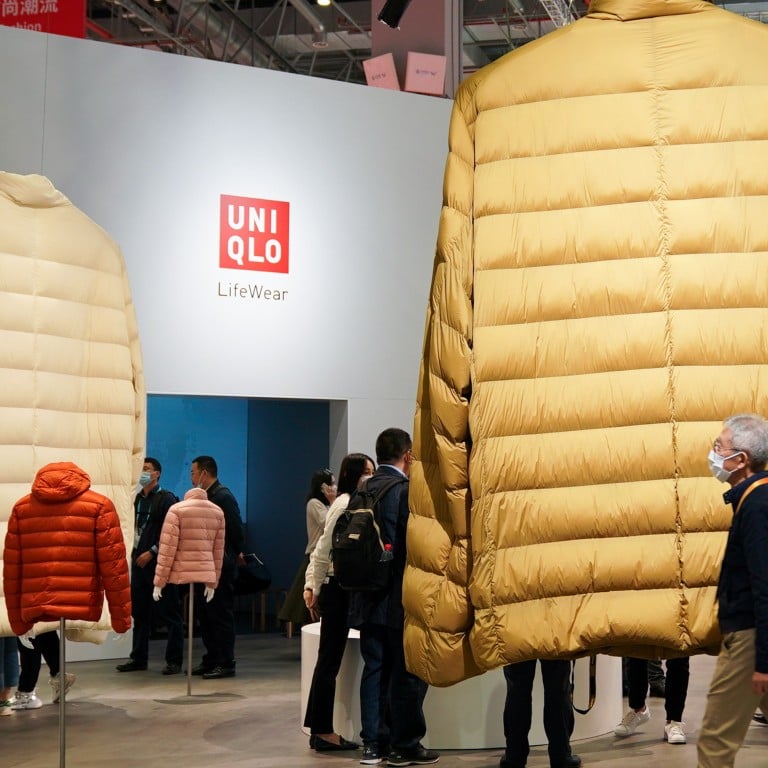 Uniqlo chases China's shoppers on TikTok sibling Douyin, as e-commerce race against Alibaba heats up
The Japanese clothing retailer runs three official accounts on Douyin to promote its goods via live streams and short videos
The move shows the challenge faced by established e-commerce players, which are finding it harder to retain users in a slowing economy
The apparel retailer, which has three official Douyin accounts promoting its products, recently ran a series of live-streamed shows on
ByteDance
's Chinese short-video platform, which allows users to directly buy Uniqlo merchandise through the app. It also frequently posts short videos promoting its clothes and giving viewers styling advice.
The move shows the new challenge faced by Alibaba, which has long been a preferred destination for fashion shoppers in China. Uniqlo debuted its online shopping services in China in April 2009 on the
Taobao e-commerce platform
, which is owned by Alibaba, along with the
South China Morning Post
.
Fast Retailing, which owns Uniqlo and several other brands, was one of the top sellers on Alibaba's Tmall in the first half of this year, generating a net gross merchandise value of about 2.2 billion yuan (US$317 million), according to research firm YipitData.
However, China is struggling under a slowing economy as it grapples with the nation's worst Covid-19 outbreak since the spring of 2020. Twenty-nine out of 31 Chinese provinces have reported local cases since September, according to a government press conference last week, with lockdowns being imposed in dozens of cities.
Total retail sales in July rose 2.7 per cent in July, down from 3.1 per cent in June and well below the expected 5.3 per cent.
Uniqlo, one of the most recognised clothings brands in China, reported large revenue and profit declines in the Greater China region in the quarter ended May 31, citing the adverse impact of travel restrictions put in place to contain Covid-19 infections.
Between March and May, Uniqlo temporarily closed as many as 169 stores in China, according to the company's earnings report. Most of those shops were in Shanghai, where
a citywide lockdown
prevented 25 million residents from leaving their homes for two months.
Uniqlo's move shows that "top brands are increasingly putting their weight behind Doyin", said Zhang Yi, chief executive of research firm iiMedia. "It poses a challenge for Alibaba as it plans the coming Singles' Day shopping festival ... we shall see whether it will become a 'Three Kingdoms' game this year," he said.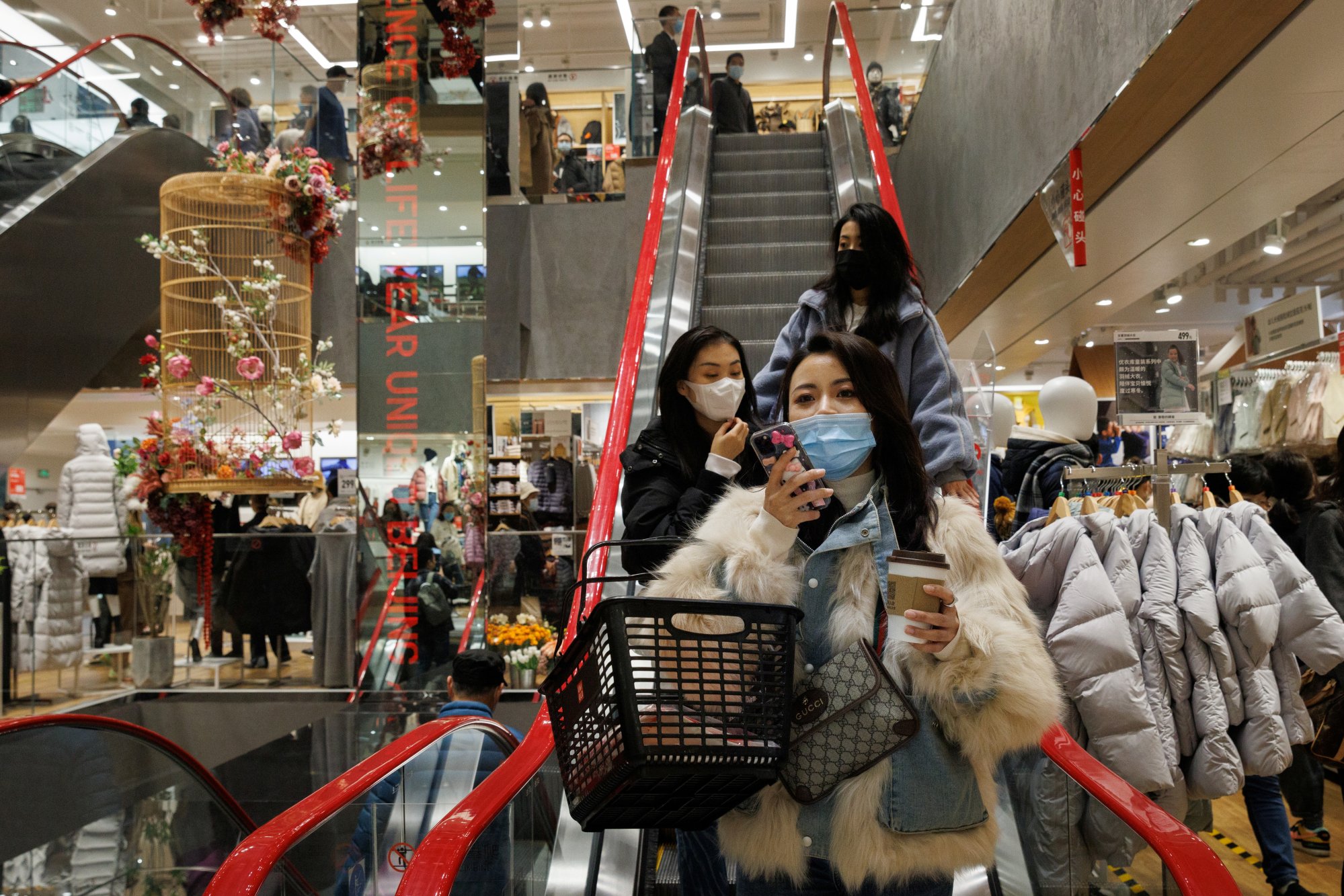 It is natural for brands to diversify their sales channels, said Chen Tao, an e-commerce analyst at research firm Analysys. "Brands want to sell through more channels, online and offline, to spread the risk. They want to avoid a situation where they become too closely tied to one particular channel," he said.
Douyin's e-commerce business is still developing and it could take some time for it to reach a scale comparable to larger players, according to Chen. "Tmall and
JD.com
have spent years building their supply chains … for new platforms wanting to challenge established players, it will take time for them to build a solid presence."
Ruby Ye, a regular Uniqlo customer living in Shanghai, said she planned to stick with physical stories and Tmall for now.
"I'm not a live-streaming user," she said. "During live streams, you have to wait until a product comes up to buy it. I also believe the discounts given out during live streams are roughly the same [as what I find on other channels], although I haven't spent the effort to figure out how exactly it works."