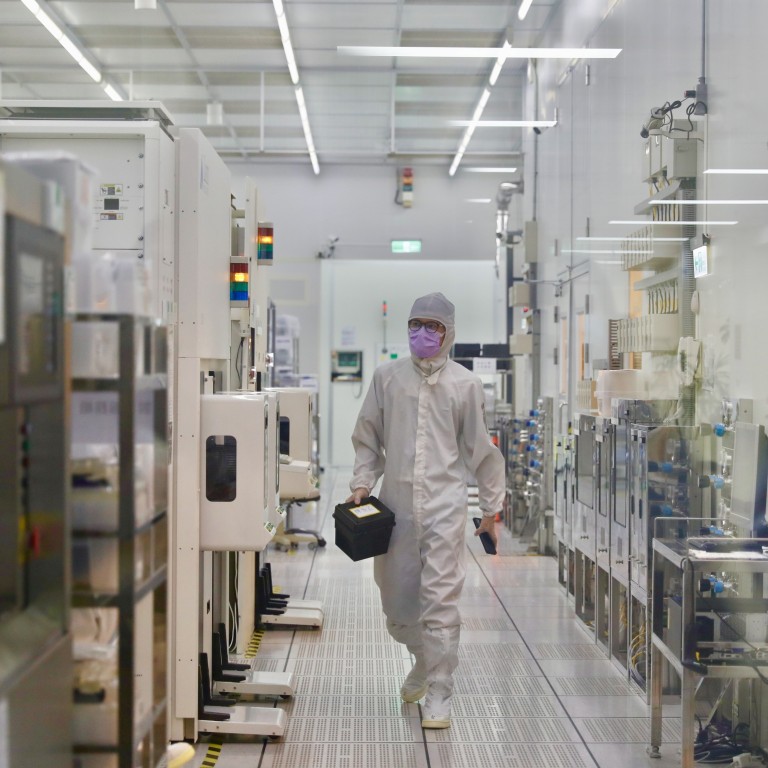 China puts another semiconductor fund executive under probe, Caixin reports
Ren Kai, a senior investment manager at China's state-backed semiconductor investment fund, under investigation according to reports
Investigation of Ren follows similar probes of other chip fund executives for 'severe violations of laws and disciplines'
China's discipline authority is probing another semiconductor investment fund executive for suspected corruption, as the country's anti-graft campaign in the chip industry gathers pace, Chinese magazine Caixin reported, citing unidentified sources.
The investigation of Ren Kai, vice-president at Sino IC Capital, the sole management entity of the China Integrated Circuit Industry Investment Fund – also known as the Big Fund – follows similar probes of other executives for "severe violations of laws and disciplines", often used as a euphemism for corruption.
Lu Jun, former chief executive at Sino IC Capital and Wang Zhongwen, a partner at Shenzhen Hongtai Hongxin Equity Investment, a sub fund under the Big Fund, were put under investigation in July. In addition, Ding Wenwu, the former president of the fund, was also put under investigation on July 30.
Chen Datong, a partner at Yuanxiao Huachuang (Suzhou) Investment Management Co, also a sub fund, has reportedly been incommunicado since early August, when he was put under investigation, according to another report by Caixin.
Few public details have emerged to substantiate any connection between the individuals being investigated by the Chinese Commnist Party's disciplinary watchdog. Chinese authorities have yet to disclose details of the corruption probes.
Despite the probes of executives in the pre-eminent investment vehicle for pumping state money into the chip sector, analysts said China is unlikely to claw back major financial support for the industry at a time when the US is attempting to freeze China's development of advanced semiconductor technologies.
China's state-led approach, with the Big Fund playing a central role in guiding funding flows, has helped China's chip companies to ride out down cycles in the past.
However, it has thus far failed to deliver the bigger goal of releasing the country from its reliance on foreign technologies in both chip-making and design sectors.
However, companies supported by state funds have been able to launch successful initial public offerings in China, creating wealth for their founders and some Big Fund executives.
Ren has headed several investment bureaus inside Sino IC Capital. Regarded as highly capable, he is seen as the de facto "third-in-command" of the company, according to Caixin. Ren has been responsible for several big investments led by the fund, including into ChangXin Memory Technologies, Yangtze Memory Technologies Corp (YMTC), and Semiconductor Manufacturing International Corporation (SMIC).
Ren has been a senior board member for several listed and privately-held companies including SMIC and YMTC, China's top memory chip maker.