NFTs
Get more with myNEWS
A personalised news feed of stories that matter to you
Learn more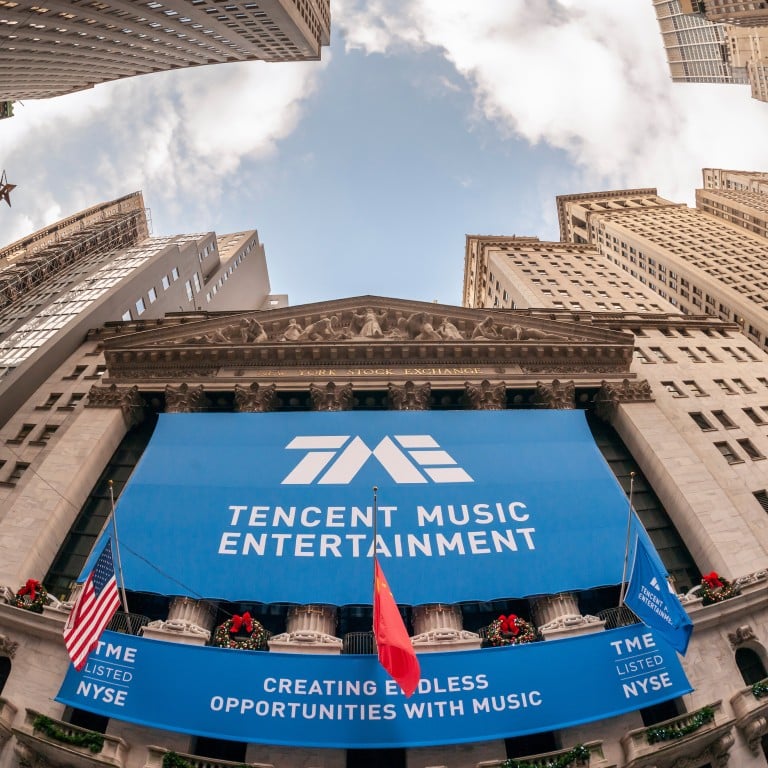 Buyers of Tencent Music 'digital collectibles' ask for refunds as hype cools and app's NFT page becomes harder to access
Some users of QQ Music, a music streaming app operated by Tencent Music Entertainment Group, said they wanted a refund for their NFTs
The company told a Chinese media outlet that it is 'evaluating and coming up with plans' for its digital collectibles section
Buyers of digital collectibles released by Tencent Holdings' music unit are said to be seeking refunds for purchases of these quasi non-fungible token (NFT) products, amid claims that it has become harder for users to access their goods amid a broad market slump.
Some users of QQ Music, a music streaming app operated by Tencent Music Entertainment Group (TME), said in several posts shared on the app that they wanted a refund for their NFTs, with many saying it had become difficult for them to access the digital collectibles page in the app.
Previously accessible by searching for the term "digital collectibles" in QQ Music's main search bar, users now need to access the NFT platform via the purchased section of their own profile, and then take four more steps before reaching the correct page. The NFT page has also stopped issuing new digital collectibles since the end of June.
TME, which launched the NFT platform in August last year, did not immediately respond to a request for comment on Tuesday.
Some disgruntled users have raised concerns that the platform may soon be discontinued and said that they should receive compensation amid the uncertainty. "Access has been hidden. Please refund," one user wrote on QQ Music under the hashtag "TME digital collectibles".
The company told Chinese media outlet China News Service that it is "evaluating and coming up with plans" for its digital collectibles section, but that it will "definitely deal with" users' problems properly.
The complaints come as gaming and social media giant Tencent makes a major retreat from the NFT sector, amid increasing regulatory scrutiny and waning public interest in China.
Last month, Tencent announced that its NFT platform Huanhe would stop issuing new digital collectibles and would offer refunds to users on request. While the Huanhe app remains, it now only allows existing customers to "display, download and share" NFTs they already own.
NFTs exploded into the global mainstream last year, garnering particular attention in China. The virtual assets are often referred to as digital collectibles in the country to avoid any perceived association with cryptocurrencies, which have been officially banned from being traded since last year after a long-standing crackdown.
To appease authorities, who have warned against speculative risks in the NFT market, most platforms in China price digital collectibles in yuan instead of cryptocurrencies. Secondary trading is also widely prohibited.
But after the initial hype, the sector has cooled off, with many digital assets struggling to recover from the cryptocurrency market crash in May.
Meanwhile China has ramped up regulatory scrutiny of the sector. Earlier this month, China's copyright authority, the National Copyright Administration, said that they would crack down strictly on any copyright infringement issues involving NFTs.