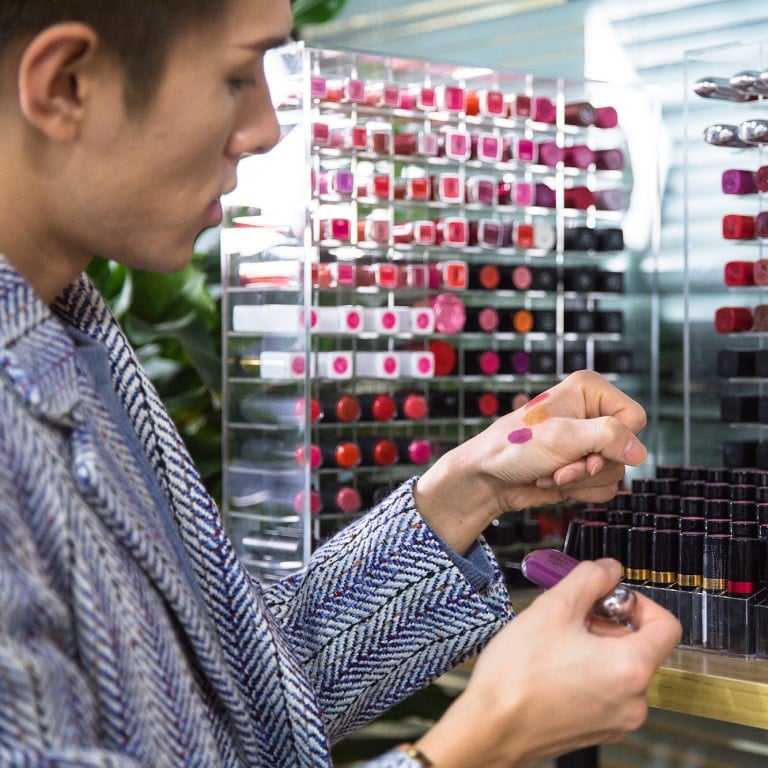 Alibaba's top influencer Austin Li Jiaqi returns to live streaming, in a boost for the sector after months of tighter regulatory scrutiny
Li returned with his live-streaming show on Taobao Live, Alibaba's live-streaming platform, on Tuesday night at around 7pm
China's top three live streamers disappeared for a variety of reasons since late last year amid Beijing's crackdown on 'irregularities' in the sector
Lipstick King Austin Li Jiaqi has returned to Alibaba Group Holding's live streaming platform three months after he abruptly ended a show without a full explanation on June 3, in a significant boost for the industry after months of tighter regulatory control by Beijing.
Li quietly returned with his live-streaming show on Taobao Live on Tuesday night at around 7pm, showcasing a number of goods including home supplies, underwear and skincare products.
The high profile star's show began with around 100,000 viewers in the first few minutes, but this figure soared to about 25 million by 8pm. Viewer numbers exceeded 50 million by 9pm.
Most of the products Li highlighted sold out immediately and the live-streaming star asked buyers and sellers for calm. He told merchants not to try and restock quickly as "we want to make sure that all products can be delivered," and repeatedly asked his audience to "shop rationally".
"Please don't buy the products just to support us. If you have plentiful supplies of [something] at home, [wait and] only buy when the supplies run out," he said.
Li's return quickly became a hot topic on China's social media forums, including Twitter-like platform Weibo and WeChat Moments. "He is back!!! My wallet is ready!!!" one user wrote on Weibo.
Meione, Li's marketing agency, did not immediately respond to a request for comment on Li's comeback or if he will live stream every day as he did before the disappearance.
China's top three live streamers disappeared for a variety of reasons since late last year amid Beijing's crackdown on non-state centres of influence and "irregularities" in areas such as content and personal taxation.
Li, who earned the nickname Lipstick King for his ability to sell huge amounts of cosmetics, survived the tax crackdown but disappeared online after the June 3 show. At the time, Li said the suspension was due to a "technical error" but there has been speculation that he was forced to end his show by authorities after he displayed a tank-shaped ice cream.
The tank image is a frequent target of Chinese censors due to its association with the deadly Tiananmen Square crackdown by the Chinese military against pro-democracy protesters on June 4, 1989. However, no Chinese regulator or official media has published anything about such a suspension.
Live-streaming star Viya, whose real name is Huang Wei, went from being the country's most bankable e-commerce streamer to a virtual pariah overnight after authorities in the eastern city of Hangzhou slapped her with
a record 1.34 billion yuan (US$201 million) fine for tax evasion
last December. She is still missing from the internet nine months after the tax scandal.
Alibaba owns the South China Morning Post.