Alibaba
Get more with myNEWS
A personalised news feed of stories that matter to you
Learn more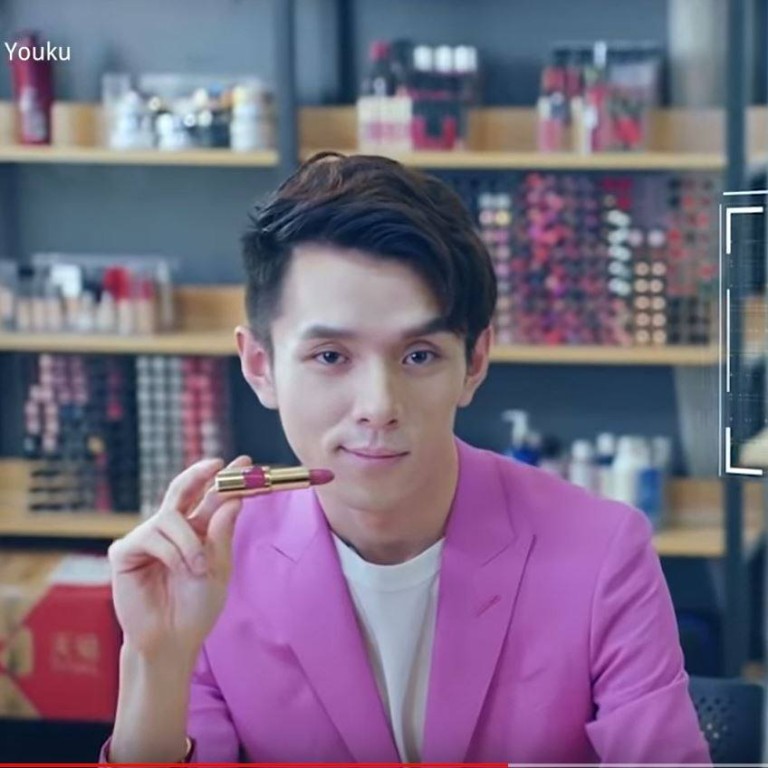 Top influencer Li Jiaqi's online return gives Alibaba a renewed edge in huge live-streaming sales channel, analysts say
Li is the only top influencer to have made a comeback since China took down the country's top three live streamers
Although competitors such as Douyin have made inroads into live-streaming e-commerce, Li's return is expected to boost Alibaba
The return of China's leading live streamer Austin Li Jiaqi to Taobao Live will likely give Alibaba Group Holding a renewed edge in the competitive field of live-streaming e-commerce, with the new way of shopping still incredibly popular with young consumers despite months of increased regulatory scrutiny, according to industry analysts.
Without any pre-announcement, Li – known as the Lipstick King – returned to Alibaba's live-streaming platform on Tuesday night, winning over 60 million views for his show, which showcased household goods, underwear and cosmetics. Li's reappearance came three months after he abruptly ended his show without a full explanation on June 3.
Li is the only top influencer to have made a comeback since China took down the country's top three live streamers for a variety of reasons over the past 12 months, including content breaches and personal taxation issues. His return to the platform sparked huge discussion among the country's 1 billion online users.
Live streaming, in which influencers recommend and demonstrate various products to online shoppers, has gradually emerged as one of the leading sales channels in China. Apart from e-commerce giant Alibaba, Douyin – the Chinese version of TikTok which is owned by ByteDance – has gone all out to cultivate influencers on its platform and grab consumer attention.
Li and rival live-streaming queen Viya emerged as some of the most important retail sales people in China, which prompted analysts to once ask Alibaba chairman Daniel Zhang Yong whether the platform relied on these stars too much. Together, the two sold a combined 20 billion yuan (US$2.84 billion) worth of products on the first day of last year's Singles' Day shopping festival.
Alibaba owns the South China Morning Post.
Li attributed the suspension of his show in June to a technical error, without further elaboration from him or Alibaba. However, there has been speculation that he had to end the show after displaying a tank-shaped ice cream.
The tank image is a frequent target of Chinese censors due to its association with the deadly Tiananmen Square crackdown by the Chinese military against pro-democracy protesters on June 4, 1989. However, no Chinese regulator or official media has published anything about such a suspension.
Meanwhile, Viya has been absent from the internet since December last year after tax authorities slapped her with a record 1.3 billion yuan fine for tax evasion.
"Austin Li's return gives Alibaba huge momentum going into 11/11 [shopping festival]. His popular live-streams and associated discounts will draw consumers to Tmall as the platform fends off a challenge from Douyin," said Jacob Cooke, co-founder and chief executive of WPIC Marketing + Technologies, an e-commerce consultancy that runs the China e-commerce operations for foreign brands.
"However, with Viya still sidelined indefinitely, his return doesn't stop the shift towards brands prioritising owned live-stream content. Brand-produced content is better for margins, allows brands to control the interaction with consumers, and avoids the PR risks of engaging a star live streamer."
Alibaba has released its Singles' Day schedule for this year, with the festival taking place amid a slowing economy. Presales will start late next month.
Zhang Yi, chief executive of iiMedia Research, said the high viewer numbers seen for Li's Tuesday show indicates that his appeal has not waned over the past three months.
"The return is clearly targeted to fend off challenges from fast-growing platforms such as Douyin for the upcoming Singles' Day ," Zhang said. "The Singles' Day competition this year will be a battle of live streaming."
After Alibaba lost its top streamers in the past year, challengers have made aggressive e-commerce moves, including heavy subsidies and various promotional campaigns to lure consumers. Douyin created the September 21 shopping festival, where it featured over a dozen influencers to sell products in live-streaming sessions and sent out cash discounts to the consumers.
September 21 is only one of many new e-commerce campaigns created by Douyin, helping the platform to achieve 320 per cent growth in GMV (gross merchandise volume) last year, according to company data released in May.
Meanwhile, Kuaishou Technology's GMV reached 240 billion yuan in 2021, up 35.7 per cent compared to the previous year, according to the latest annual report from the short video platform.
But Li's return has spurred optimism over Alibaba's fortunes.
"The live streaming revenue gap that Li and Viya left still hasn't been filled by any other live streamers … [his return] will give a much-needed boost to Alibaba's GMV," said Mark Tanner, managing director at research firm China Skinny. "Li has pulling power, which will help arrest some of Douyin's cannibalisation of Taobao Live's sales and viewership."
Liu Zhangming, an analyst at TF Securities, said Li's return bodes well for the coming Singles' Day and fourth-quarter performance. "It's good news as industry growth slows down and uncertainty grows in [supply chain] channels," wrote Liu in a research note published on his WeChat official account on Wednesday.
One Shanghai-based consumer wrote on her WeChat Moments that "I'm just happy when I'm watching his live-streaming show, no need to even buy products".
Zoey Sun, a long-time follower of Li, did not buy anything on Tuesday but stayed online for the whole session. The 34-year-old Shanghai-based entrepreneur first tuned into Li's livestreaming after Covid-19 hit China in 2020, and liked Li's professionalism, tempo of delivery and humour, she told the Post.
She noticed that Li tilted his sales towards daily necessities that mainly target older women in his Tuesday show, and that his new background was decorated with the slogan "shop consciously", something that he would only say in spoken words prior to his disappearance.
Since Chinese President Xi Jinping's term started in 2013, the slogan "shop consciously" has appeared repeatedly in state media and in local government notices in an attempt to hold online shopping providers accountable for their actions.
"Once you get to the top, your influence has soared but what accompanies that is receding freedom," she said. "He was treading carefully this time."
Additional reporting by Yaling Jiang and Xinmei Shen