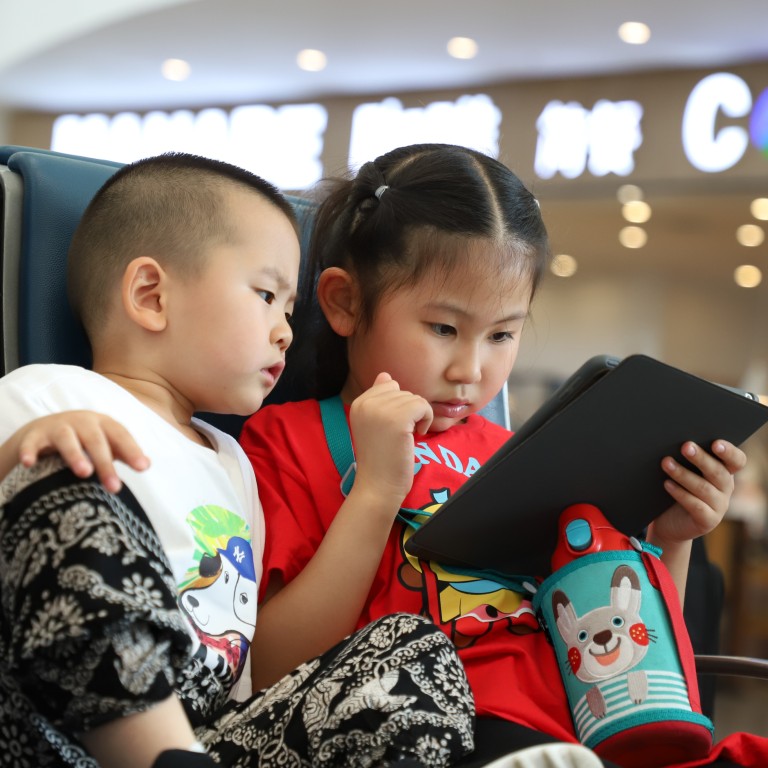 China's video gaming market suffers a cold summer as sales drop to lowest level in seven months amid weaker economy
Total sales in China's video gaming market dropped 21.91 per cent to 20 billion yuan (US$2.79 billion) in August, traditionally a hot month
The world's largest video gaming market has been hit by tougher regulations, a slowing economy and a shrinking user base
Sales in China's video gaming market have dropped to the lowest level in at least seven months amid a weaker economy and shrinking user demand, with the mobile gaming sector plunging by nearly 30 per cent in August, according to a new report.
Total sales in China's video gaming market dropped 21.91 per cent to 20 billion yuan (US$2.79 billion) in August, on the back of shrinking gaming time and less consumer spending, according to a report released last Friday by research firm Gamma Data.
Mobile game sales, which account for the majority of revenue in the world's largest gaming market, slumped 27.45 per cent to 14 billion yuan. This marked a further drop from last month's decline of 19.60 per cent, which was already the "biggest ever downturn" in China's mobile gaming market, according to Chinese video game media GameLook.
The world's largest video gaming market has been hit by tougher regulations, a slowing economy and a shrinking user base, ending nearly a decade of rampant growth.
In the first half of 2022, combined revenue in China's video gaming market decreased 1.8 per cent year on year, marking the first decline since 2008, while the number of gamers fell to 665.69 million at the end of June from 666.57 million last December, according to an earlier report by the Game Publishing Committee of the China Audio-Video and Digital Publishing Association.
The months of July and August, the traditional summer holiday season for children in China, used to be a peak time for video game sales.
However, this was hit last year after Beijing started to restrict young people's gaming time to three hours a week, as part of a national campaign to reduce gaming addiction among China's youth.
In early July this year, the country's biggest video games company, Tencent Holdings, reissued a notice to quash rumours that there would be any reprieve from the country's strict game time limits.
"In August, sales revenue of China's gaming market continued July's trend, with a double drop year-on-year and month-on-month, and the overall performance of the summer season did not meet expectations," the researchers wrote in the report.
Still, the 3.85 per cent month on month sales drop in August, marked a slight uptick from the 7.14 per cent decline in July.
That was partly attributed to the "relatively good performance" from summer campaigns by some Anime, Comics and Games (ACG)-oriented games, the report said.
ACG-oriented games have become one of the most popular game genres over the past two years in China, thanks to the global success of miHoYo's open-world action role-playing title Genshin Impact.
Meanwhile, overseas sales of games made by Chinese developers saw a bounce in August, with a month on month increase of 1.76 per cent following July's 3.65-per cent decline. That was driven by revenue from top products including miHoYo's Genshin Impact and Tencent's PUBG Mobile, according to the report.
It is this growth in overseas sales that leading Chinese gaming companies, such as Tencent and NetEase, are chasing amid a tougher domestic environment.
Tencent, which in the second quarter posted its first revenue decline since going public in 2004, has been doubling down on investment in overseas video game studios.
In August, Tencent invested 300 million euros (US$289 million) in Guillemot Brothers Limited, the family holding group behind French gaming giant Ubisoft Entertainment SA, just a week after it announced the acquisition of a 16.25-per cent stake in Japan's FromSoftware, developer of the hit action role-playing game Elden Ring.
NetEase, which has opened two new game studios in the US this year, aims to improve the revenue proportion of its overseas gaming business to between 40 and 50 per cent of total gaming revenue in future, said its founder and chief executive William Ding in a May earnings call.