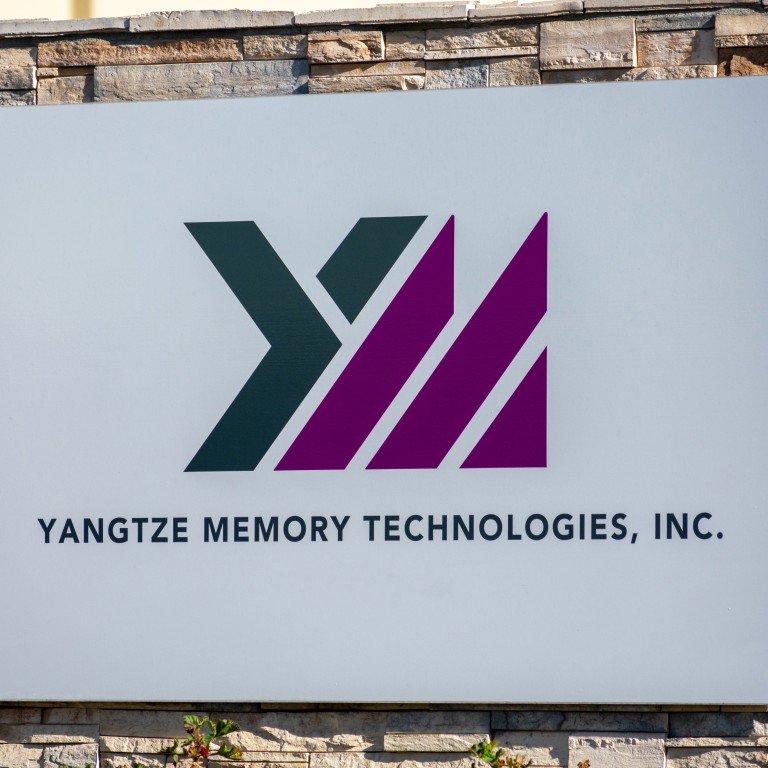 China's top memory chip maker YMTC replaces CEO amid risks of US sanctions after rumoured Apple deal
Simon Yang, who has headed YMTC since its founding in 2016, stepped down reportedly for personal reasons as the company faces mounting pressure
Washington has been weighing sanctions on YMTC, for which lawmakers have pushed harder after news that Apple might use its flash memory in iPhones
The chief executive of Yangtze Memory Technologies Co (YMTC), China's largest producer of memory chips, has stepped down as the company faces mounting pressure amid the prospect of US sanctions.
Simon Yang, who has headed the subsidiary of Tsinghua Unigroup since its founding in 2016, is exiting the role but will stay with the company as deputy chairman, Chinese industry news website IC Rank reported on Friday.
Chen Nanxiang, an industry veteran and the former deputy general manager at China Resources Microelectronics, has been appointed chairman and acting CEO, according to the report.
Yang is stepping down for personal reasons, according to the Taiwanese site Tech News. YMTC did not respond to requests for comment on Saturday.
Yang, a US-educated engineer who previously worked at Intel and GlobalFoundries for more than a decade, is one of the leading figures in China's push for technological self-reliance.
In 2001, Yang became one of the founding members of Semiconductor Manufacturing International Corp (SMIC), the country's largest chip foundry, and rose to become chief operations officer in 2010 before resigning the following year.
In January 2013, Wuhan Xinxin Semiconductor Manufacturing Corp announced that Yang has been appointed its new CEO. Tsinghua Unigroup acquired the memory chip maker in 2016, when it was transformed into YMTC.
On Friday, two Republican congressmen announced that they introduced legislation to "impose crippling sanctions" on YMTC that would prevent Apple from using its chips.