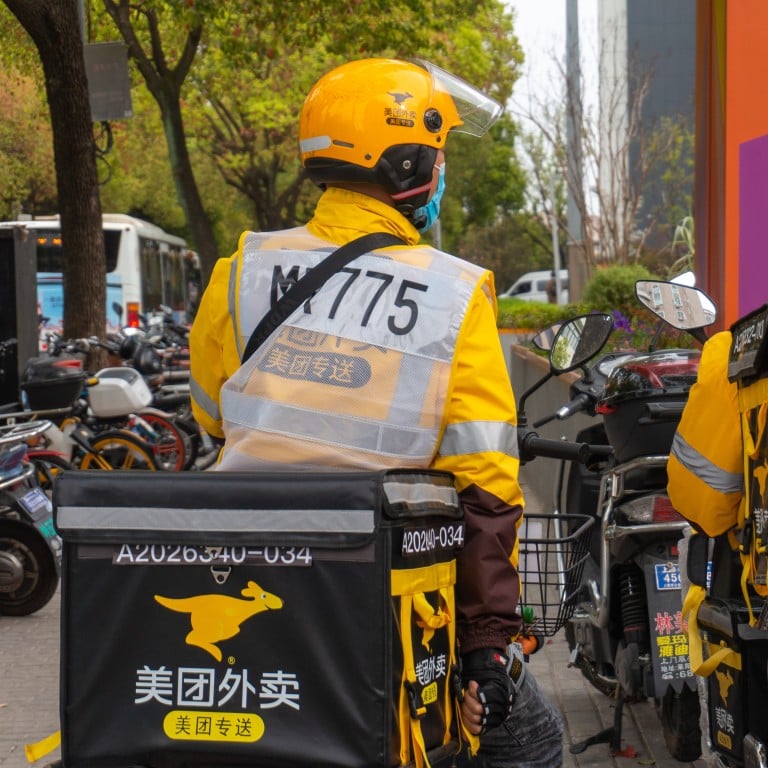 Meituan plans take on Foodpanda and Deliveroo in Hong Kong amid slower mainland market growth: source
Chinese on-demand services giant Meituan rekindles efforts to bring its food delivery service to Hong Kong
Hong Kong expansion forms part of Meituan's push to tap overseas markets as growth slows at home
Meituan is expanding its food delivery business to Hong Kong to take on the local duopoly of Foodpanda and Deliveroo, as part of a global push by the on-demand services giant to offset a slowdown in consumer spending at home.
Meituan already provides lists of recommended restaurants and retailers in Hong Kong for mainland users of its app, but it has now begun recruiting people in the city to roll out its delivery service, according to a person familiar with the situation who asked to remain anonymous as the information is not public yet.
The development was first reported by mainland media outlet LatePost over the weekend. Meituan did not immediately respond to a request for comment on Monday.
Hong Kong's food delivery market is currently dominated by Foodpanda and Deliveroo, which had shares of 64 per cent and 36 per cent respectively in the first half, according to data from Hong Kong-based market researcher Measurable AI. Data service Statista has estimated that the value of the Hong Kong food delivery market will
reach US$620 million in 2022
.
Meituan may find the Hong Kong delivery market a tough nut to crack though, with Uber retreating from food delivery services in the city last year. Meituan previously toyed with entering Hong Kong as early as 2018 but suspended the plan after a study revealed a slew of operational challenges, including the government's tighter restrictions on the use of scooters, commonly used on the mainland, for similar delivery purposes in the city.
Hong Kong and mainland China also have different labour laws. Foodpanda delivery workers, for instance, staged a strike at the end of 2021 and negotiated a deal with the company. In mainland China, strikes by gig economy workers are often not tolerated by the authorities.
Meituan's Hong Kong and global push comes at a time when a slew of Chinese tech giants are turning overseas for growth amid economic headwinds at home and the impact of strict Covid-19 lockdowns. The tech sector is also emerging from months of tightened regulatory scrutiny and a push by Beijing to rein in the "disorderly expansion of capital".
For example, Tencent Holdings and NetEase, two of the country's largest gaming giants have made a series of acquisitions worldwide in recent months.
Beijing-headquartered Meituan has tapped Tony Qiu, a veteran who has led global expansion moves at Didi and Kuaishou Technology previously, to helm its international efforts, Late Post reported. Qiu stepped down from Kuaishou earlier this year. He joined Meituan as an assistant to company founder and CEO Wang Xing.
Qiu spent almost a decade at Didi and Kuaishou, helping extend the business reach of these companies to regions as far afield as South America. Qiu was behind the growth of Didi Food, the Chinese ride-hailer's food delivery service which currently operates in six countries, including Mexico, Colombia, and Peru among others, in Latin America.