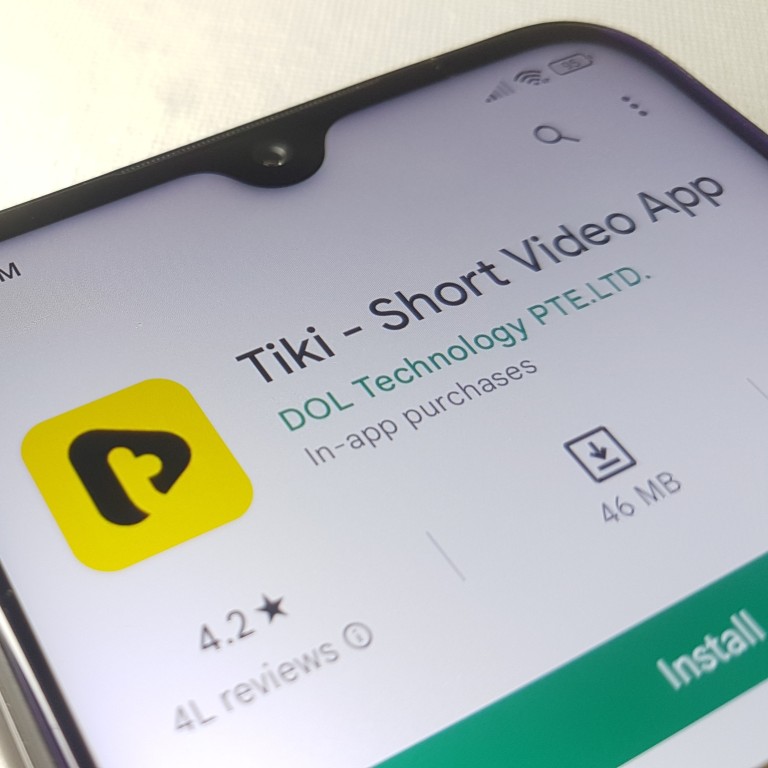 Chinese apps are climbing Indian download charts after New Delhi's sweeping bans, but their ownership is not apparent
Popular short video app Tiki, a TikTok imitator with ties to Guangzhou-based Joyy, changed server providers after a report on its ownership
Multiple top apps in India are owned by Chinese tech giants, including ByteDance's Resso, despite a ban on more than 270 Chinese apps to date
Two years into New Delhi's extensive but scattershot
bans of more than 270 Chinese apps
since a border clash between the two countries in 2020, some of the most coveted territory vacated by targeted companies is being filled by a new breed of apps with ties to China, according to a Rest of World report and an examination of local app store downloads.
Amid a rising backlash against Chinese technology in India, the government has been routinely banning batches of Chinese apps on national security grounds, affecting some of the most high-flying internet services from its northern neighbour. In the first half of 2020, nearly half of the top 20 free apps in India came from Chinese technology giants, including
TikTok
and Helo from
ByteDance
, the hit video game
PUBG Mobile
from
Tencent Holdings
, and UC Browser and VMate from
Alibaba Group Holding
, owner of the South China Morning Post.
All of these apps have disappeared from the download charts, but they have been replaced by a mix of apps backed by local conglomerates, from Jio Reliance to Tata and Airtel, as well as international players such as Google, according to data provided by mobile analytics service AppMagic. But also in the mix are a handful of apps owned by Chinese companies.
The absence of TikTok, once immensely popular in India, has inspired a bevy of local would-be short video kings, including Roposo, Chingari and Mitron TV, among others. But India's third most-downloaded short video app is now Tiki, which appears to have links to Guangzhou-based Joyy, whose live-streaming and short video apps Bigo Live and Likee have been banned in the country.
The link to Tiki was first unearthed by the online tech news site
Rest of World
, which found that the app's website Tiki.video was using servers operated by Bigo by looking up the IP addresses. However, after the report on October 5, Tiki's domain reverted on Tuesday to servers operated by cloud service provider Zenlayer, which had previously hosted the website in July 2021, according to domain name server (DNS) records.
When asked on LinkedIn about the initial report, Tiki founder and CEO Ian Goh said the company has "zero investment from China". Tiki was founded and is operated in Singapore, he said, and all of the company's shareholders are American and Singaporean, with the majority shareholder being a US citizen. User data is also stored in India and the company complies with Indian law, he added.
"When we first started, we had outsourced our official website to local companies here in Singapore," Goh said regarding the company's usage of Bigo servers. The start-up has since learned to have "much stricter management on our suppliers and service providers", he said.
Bigo and Joyy did not respond to requests for comment.
Like TikTok, Tiki also blocks access to users in Hong Kong and it is not accessible from mainland China, but it remains available in Taiwan and many other markets.
TikTok pulled out of Hong Kong
in 2020 after Beijing imposed the National Security Law on the city, while other international tech giants remained but pledged not to turn over user data to local police.
Despite TikTok's troubles, one ByteDance app remains popular in India:
Resso
, a music streaming service that has so far dodged India's bans and risen from obscurity to become the fourth most popular music app in the country, according to AppMagic.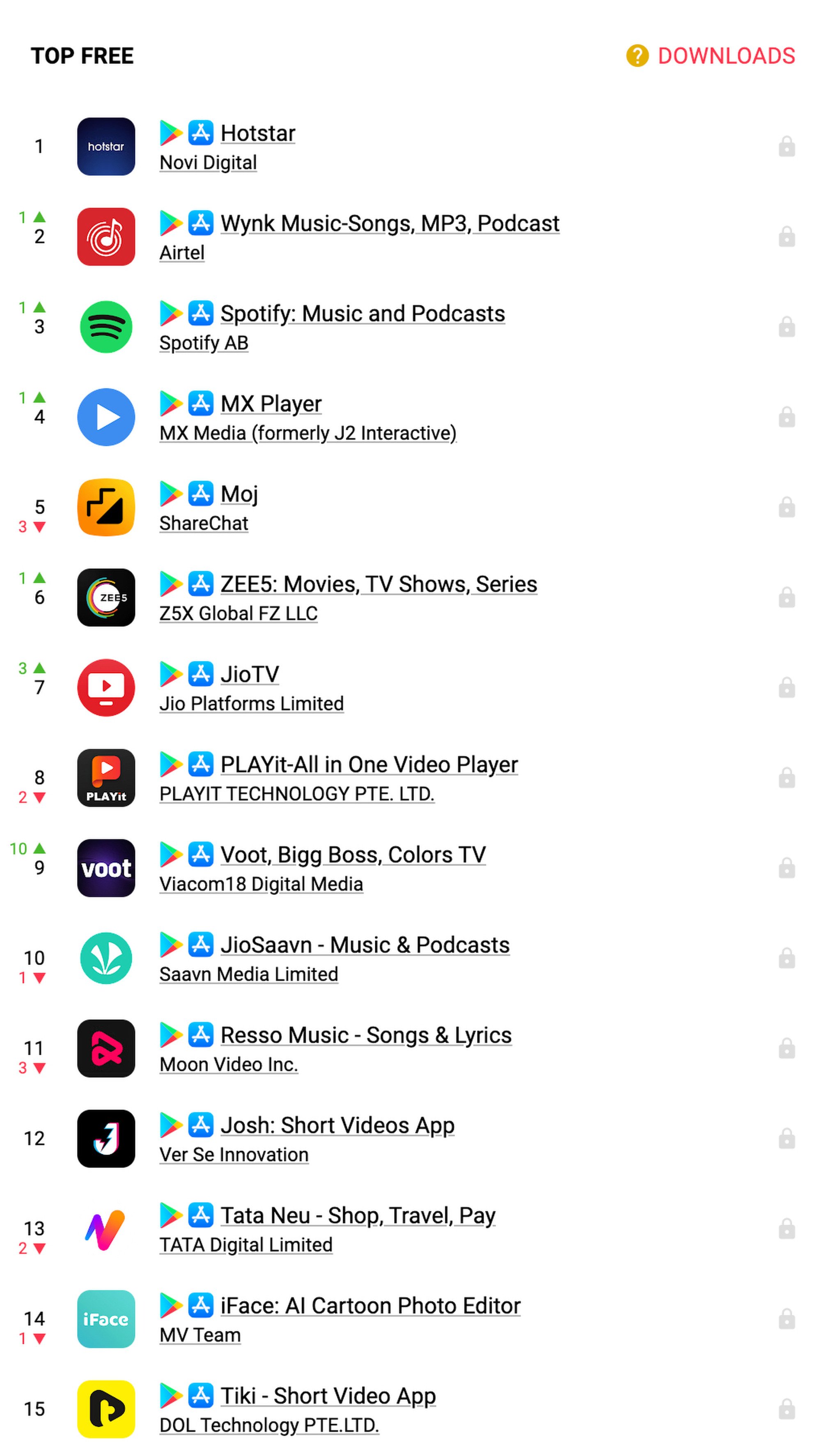 In all, Rest of World identified at least eight of India's top 100 apps as having Chinese owners. These include two apps owned by Chinese smartphone giant
Xiaomi
: Zili, another short video platform, and ShareMe, a file-sharing app that Xiaomi has kept registered under its own name. Also on the list is PlayIt, a music streaming and video app owned by Alibaba.
As ByteDance has found, though, success brings scrutiny. Quickly amassing a huge user base and shooting to the top of the charts could be perilous for some apps, especially those that collect a large amount of data on Indian users, according to Santosh Pai, a partner at the law firm Link Legal.
"Success can be a punishment," Pai said.
India's ban on Chinese apps was initially seen as a boon for local start-ups eyeing the country's prized short video, streaming and gaming segments. The ban opened new potential for companies that lacked the skills and funding of their deep-pocketed Chinese rivals.
Prior to being completely banned in India, TikTok may not have been making much money despite its popularity. During a temporary ban in 2019 over allegations of pornographic content, ByteDance told India's Supreme Court that the suspension of TikTok would cost the company roughly US$15 million per month. Corporate filings show that the company made just US$479,000 in profit in the South Asian nation that year.