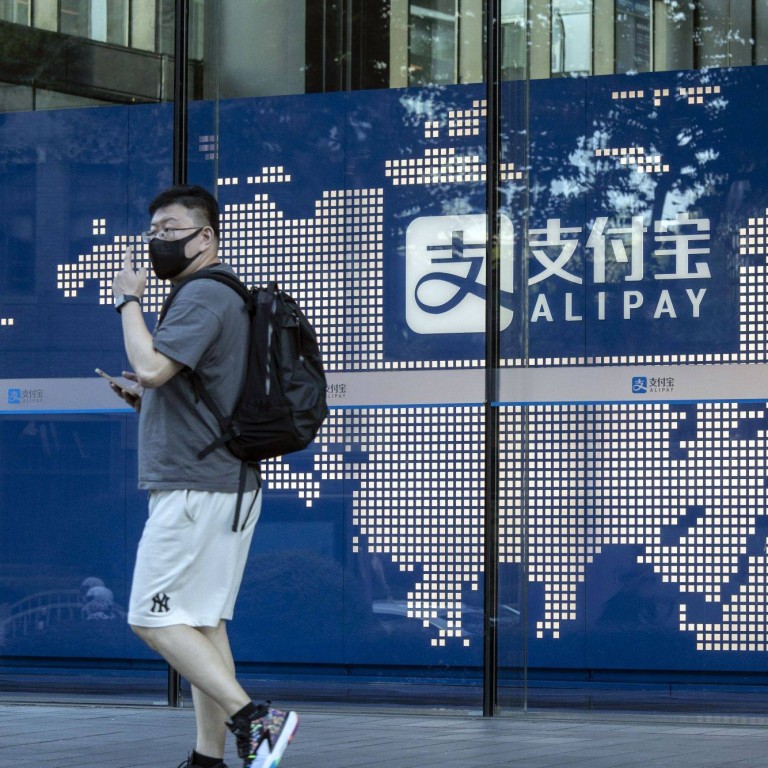 Alipay test of money transfers via WeChat seen as first breach of mobile payments 'walled garden'
The move is a small step towards bridging the two mutually exclusive payment services, which together account for over 90 per cent of China's market
The Alipay transfer takes advantage of the communications capability of Tencent Holdings' super app WeChat but does not use WeChat's payment function
The wall separating China's two leading mobile payment systems may have started to crack after Ant Group's Alipay rolled out a trial service that uses a QR code to enable the transfer of funds to users of rival app WeChat.
While direct money transfers between the two apps is still not possible despite Beijing's calls to dismantle the "walled gardens" operated by China's Big Tech firms, the new service from Alipay – only available to a limited number of users in a trial run – marks a small step towards bridging the two mutually exclusive payment services, which together account for over 90 per cent of China's mobile payments market.
To carry out the transaction, Alipay users generate a QR code after specifying the amount up to a maximum of 2,000 yuan (US$278) per transfer. The code is shared with the WeChat user, who then must use Alipay to scan the code and receive the funds.
In effect, the transfer takes advantage of the communications capability of Tencent Holdings' super app WeChat, which has over 1.2 billion monthly active users, but does not use WeChat's payment function.
Ant, the fintech affiliate of Alibaba Group Holding, declined to comment on the new service. Alibaba owns the South China Morning Post.
The service, which was quietly rolled out in September, comes at a time when both payment apps are struggling to maintain growth amid a stricter regulatory environment and a slowdown in the nation's economy.
Meanwhile, new digital payment alternatives are emerging in China, including the central bank digital currency e-CNY.
Chinese tech giants have long built barriers around their ecosystems and blocked links to rival services. In the past, Alibaba excluded WeChat Pay from its online marketplaces and apps. Tencent also blocked WeChat from linking with some external competitors, including Alibaba and ByteDance, the operator of short video apps Douyin and TikTok.
However, last July, China's Ministry of Industry and Information Technology began a six-month campaign to address the issue.
Since then, WeChat has allowed users engaged in one-to-one chats to share
links to rival apps
, a move seen as a response to Beijing's calls. A number of Alibaba services – including food delivery platform Ele.me, video-streaming platform Youku, online ticketing platform Damai and cross-border e-commerce platform Kaola – have also included WeChat Pay as one of their payment options.