Alibaba
Get more with myNEWS
A personalised news feed of stories that matter to you
Learn more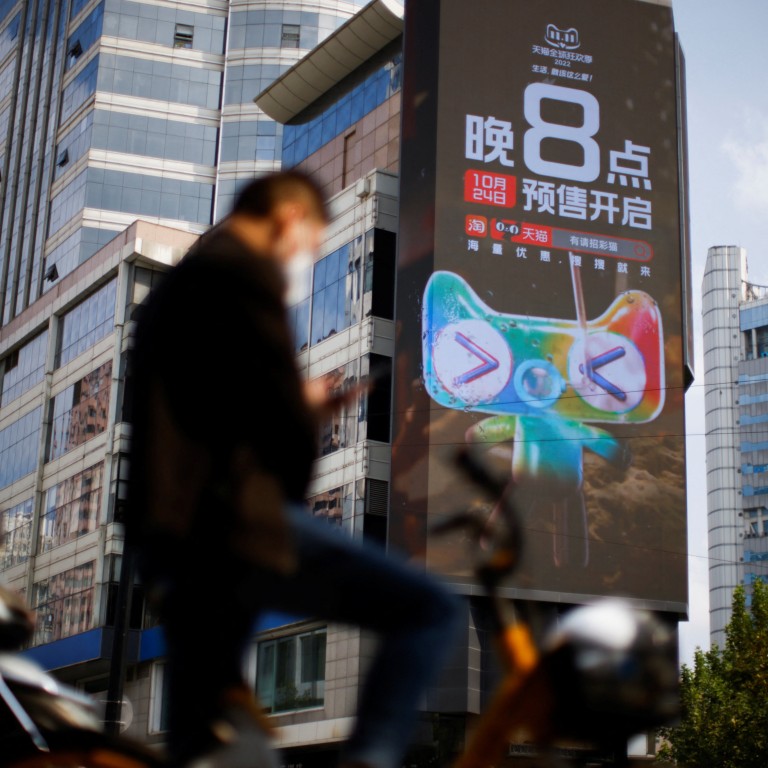 Alibaba, JD.com chase loyal big spenders as survey shows a third of Singles' Day shoppers plan to spend less
In the June quarter, Alibaba's GMV for online physical goods on Taobao and Tmall declined by mid-to-single-digits year-on-year
JD.com, which kicked off its Singles' Day campaign last week, said consumers were becoming 'more rational'
Chinese e-commerce giants, from Alibaba Group Holding to JD.com, are struggling to connect with high-quality consumers after an independent survey found that more than a third of Singles' Day shoppers plan to cut spending this year.
Sales during the world's largest shopping festival have lost momentum in recent years as China's broad consumer spending has weakened. However, the period leading up to the official November 11 shopping date is still regarded as a key battleground among traditional players and newcomers like Douyin, the Chinese version of TikTok owned by Beijing-based ByteDance.
"Consumer loyalty can help us secure growth … we are all looking for a growth rate with certainty amid an uncertain time," Chui Xue, president of the Industry Development and Operation Centre at Alibaba's Taobao and Tmall platforms, said during an online media briefing on Wednesday. Alibaba owns the South China Morning Post.
The Hangzhou-based firm, whose gross merchandise value (GMV) for online physical goods on Taobao and Tmall (excluding unpaid orders) declined by mid-to-single-digits year-on-year in the June quarter, has focused on developing "VIP systems" to retain loyal customers.
On its platforms, over 40 merchants have amassed at least 10 million members, and there are close to 600 brands with a membership programme of more than 1 million consumers, according to data from Alibaba.
JD.com, which kicked off its Singles' Day campaign last week, said in an article posted on its WeChat account that consumers were becoming "more rational", and that it was trying to offer the best deals for its 600 million users.
The efforts come at a time when Chinese consumers are not inclined to loosen their purse strings. Singles' Day shoppers plan to spend less during this year's festival and spread their purchases across more retailers, according to a report published by consulting firm Bain & Company.
The growth in sales, or GMV, for China's online shopping festivals "has seriously declined", with Singles' Day sales last year growing only 13 per cent over the prior year, a far cry from the 30 per cent and higher growth seen in previous years, said Kelly Liu, head of China retailing at Bain & Company.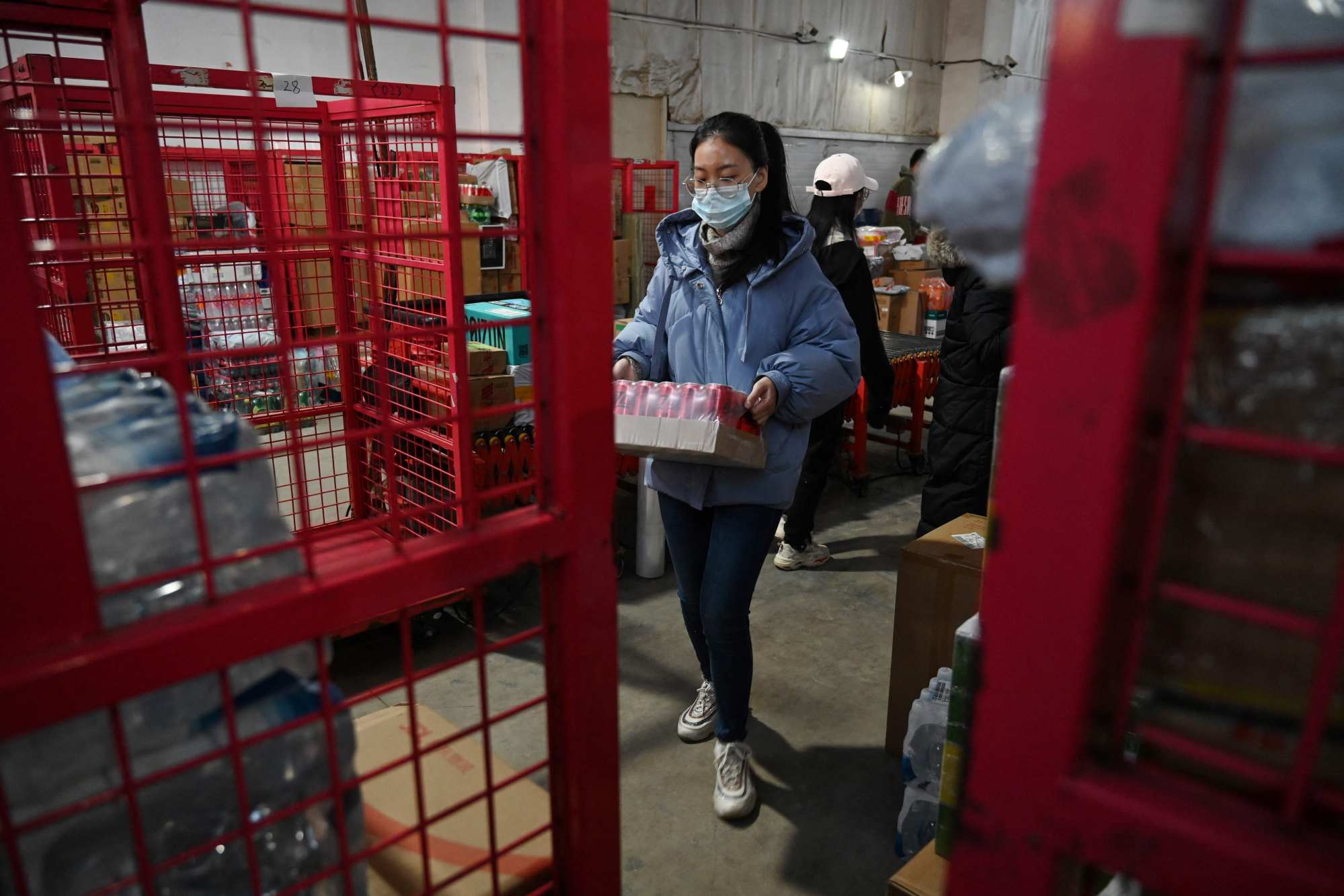 "Almost 34 per cent of consumers [we surveyed] said that they expect their spending to decrease in this Double 11," Liu said, referring to the nickname given to the November 11 shopping date. "This proportion is much higher than last year's 9 per cent, and it is also much higher than everything we have seen in the past, so a lack of confidence is very obvious."
For China's e-commerce platforms, the competition will be tough as "more than 70 per cent of consumers are using three or more platforms," Liu added.
Claire Sun, Omni-SPT associate marketing director at Royal Canin, a manufacturer of cat and dog food, said the brand is "cautiously optimistic" about this year's Singles' Day festival.
"I think the membership system in the Tmall flagship store is the most important asset when we are looking for growth with certainty," Sun said.
Alibaba is due to report its September quarter results next month. The company announced better-than-expected earnings for the June quarter, with its net income falling 50 per cent year-on-year to 22.74 billion yuan (US$3.4 billion) under global accounting standards, and sales stagnating at 205.56 billion yuan, compared with 205.74 billion yuan a year ago.