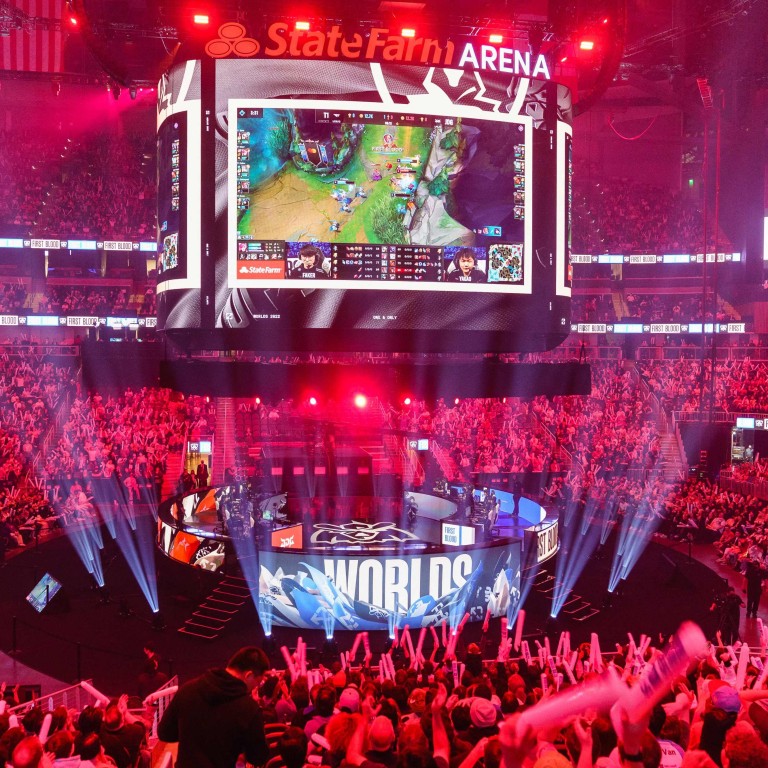 China fails to reach world's biggest esports tournament finals for first time since 2018, disappointing fans at home
The JDG team, backed by e-commerce giant JD.com, on Saturday lost 1-3 against South Korea's T1 team in their best-of-five semi-final match
That defeat proved a big letdown for Chinese esports fans, who expected JDG to go all the way to the 2022 League of Legends World Championship finals
The JD Gaming (JDG) team, backed by Chinese
e-commerce
giant
JD.com
, on Saturday lost 1-3 against
South Korea
's T1 team in their 2022 League Worlds best-of-five semi-final match held in the
United States
, at State Farm Arena in Atlanta, Georgia. T1 advanced to the finals that will be held on November 5 in San Francisco, where the winning team will get to hoist the coveted Summoner's Cup trophy and a pool prize money of US$2.225 million.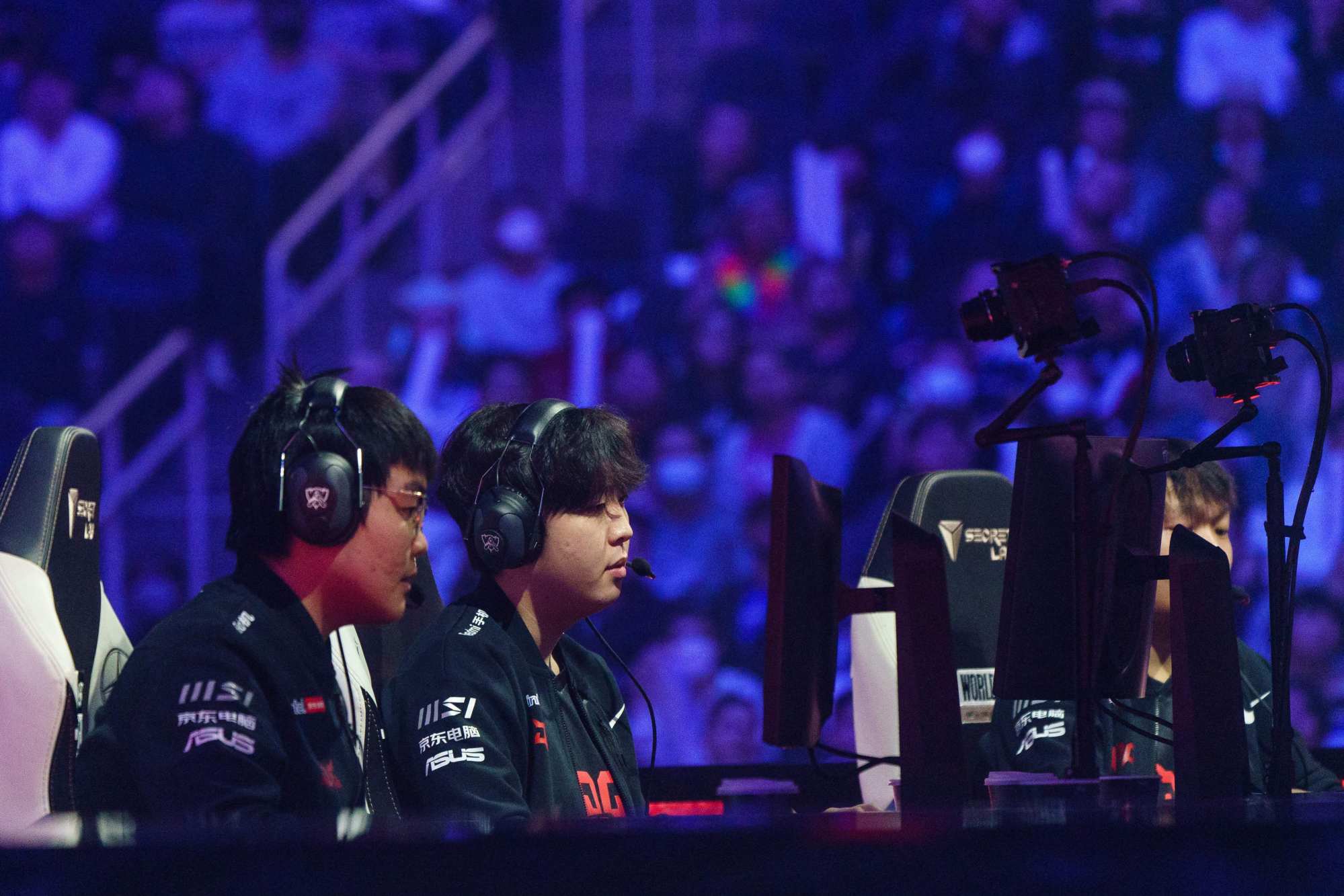 JDG was formed in 2017 after JD.com acquired the roster and spot of the QG Reapers team in the League of Legends Pro League (LPL), China's top-level professional esports tournament owned by
Tencent Holdings
. The LPL playoffs' top-three finishers get automatic berths at the group stage of the League Worlds, while the fourth seed from LPL enters through an earlier play-in stage.
After winning the 2022 LPL Summer tournament, JDG took part in the 2022 League Worlds alongside Chinese rivals Top Esports, Edward Gaming and Royal Never Give Up. The League Worlds, founded by
Riot Games
in 2011, started this year on September 29, with 24 teams from around the world competing in matches held in multiple cities across the US and
Mexico
.
While its three Chinese rivals were eliminated early in the tournament, JDG defeated DWG Kia and European teams Rogue and G2 Esports on its way to the 2022 League Worlds semi-finals.
Following JDG's semi-finals defeat, renewed speculation and online discussion about China's three-hour weekly video gaming restriction for players aged under 18 reflected concerns about
its impact on the mainland's esports industry
.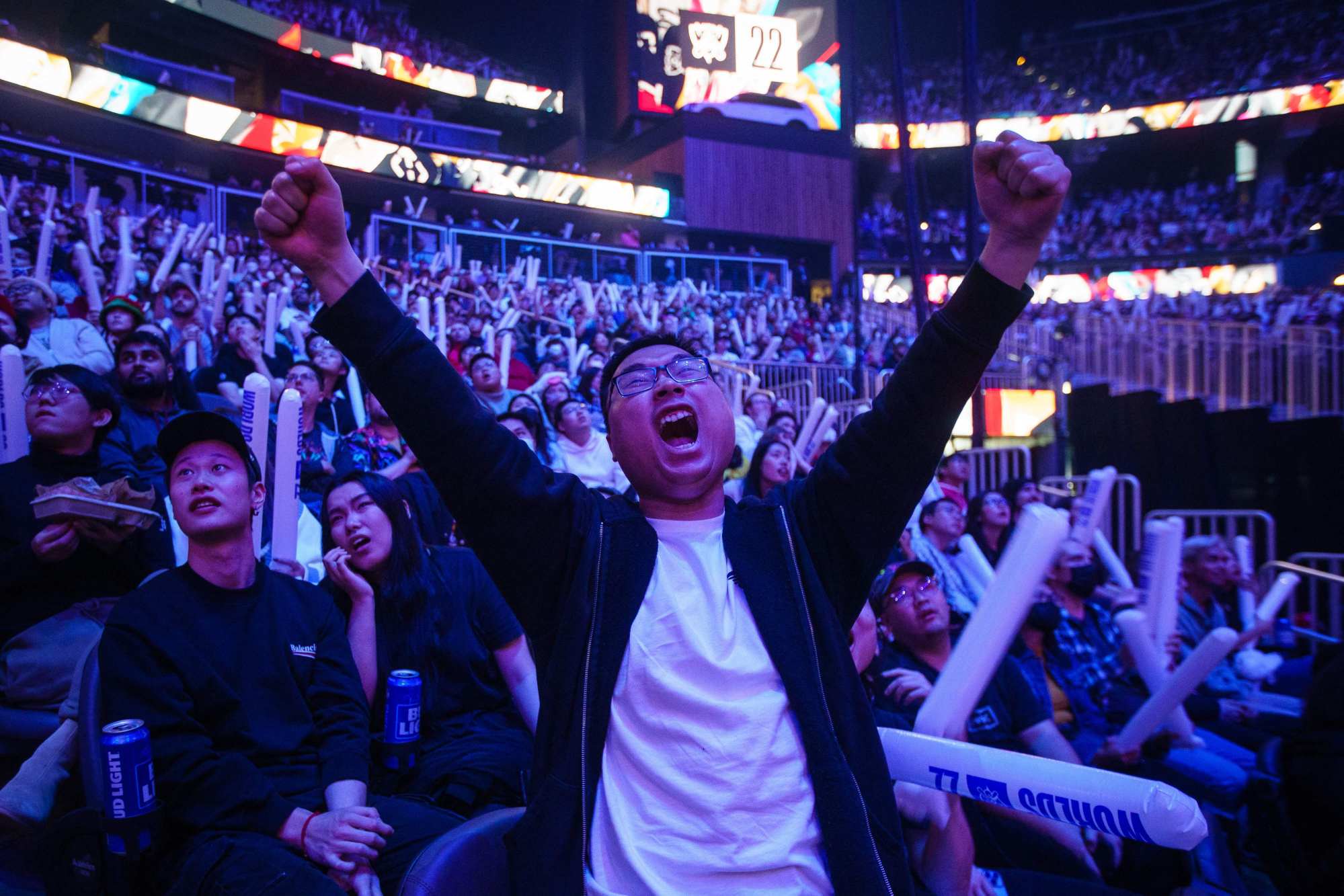 "Clearly, there was a disparity in their strengths," a Weibo user with the handle "Voyager" posted on Sunday, referring to the skills of the JDG and T1 teams. "JDG used up all the skills they have, but there was no way to win."
That was the main takeaway from various esports fans in China, the world's largest video gaming market, as they aired their disappointment on social media after JDG's semi-finals defeat.
"We need to go back to become apprentices again," said LPL commentator Wang Duoduo in his post on Weibo, as he lamented the absence of an LPL team in the finals of the League Worlds.
The National Press and Publication Administration, China's top watchdog for video gaming and other forms of online media, issued in August last year
the rule that limits gaming time for players under 18
to between 8pm and 9pm only on Fridays, Saturdays, Sundays and statutory holidays.
That immediately made it difficult for the country's esports sector to form and train under-18 groups of players, as well as sustain its growing domestic fan base. In esports, 18 is generally considered a mature age for a professional player because most of them retire in their early 20s.
Four out of the five players on the finals-bound T1 team, for example, are no more than 20 years old. Their youngest player Choi Woo-jethe, also known as "Zeus", is just 18. By comparison, all players on JDG are above 21 years old.