Tencent
Get more with myNEWS
A personalised news feed of stories that matter to you
Learn more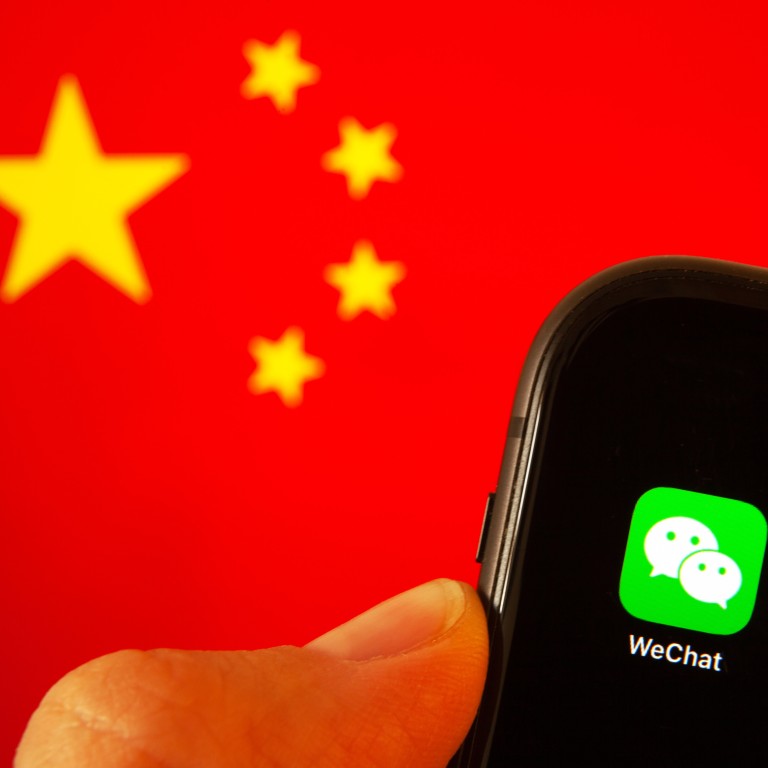 Tencent defends WeChat privacy, saying claims of unauthorised logins a 'misunderstanding'
Login records showing devices not recognised by users were likely generated by manufacturers' setting on the users' own devices, according to WeChat
WeChat's security has been a top concern for some Chinese users due to the sheer scale of the app's involvement in everyday life
Tencent Holdings said claims of unauthorised logins on its WeChat super app were a "misunderstanding" related to a technical issue, in the latest example of the social media giant trying to calm user concerns over personal privacy issues.
WeChat, with more than 1.2 billion monthly active users, was caught up in controversy after users raised questions over records that showed login activities from unknown devices, with some taking place at midnight when they were asleep.
In a statement issued on Thursday, WeChat said the claims about the unknown logins were a "misunderstanding". For login records showing devices not recognised by users, it was "very likely" the users' own devices but with different names generated by the manufacturer's settings, the WeChat team said in the statement.
As for login records that took place when users were asleep, WeChat said the app was automatically extending the login "like many other apps" to keep the app online. "No need to fear," the developer repeatedly said in the statement.
WeChat's security has been a top concern for users due to the sheer scale of the app's involvement in everyday life. It is considered an essential online tool in China, used for everything from messaging and reading the news to shopping and making payments.
Concerns about privacy leaks from WeChat have been mounting even though Tencent has repeatedly assured Chinese users that it will not access their data without authorisation. However, Chinese police routinely cite WeChat messages when punishing people for "spreading rumours", while Chinese government agencies and state-owned businesses have reportedly warned employees about using the app when conducting confidential work business.
The latest Tencent explanation failed to convince some people. The hashtag topic has drawn social media attention with over 2 million views on microblogging platform Weibo.
The app was previously criticised by users last year after it was found to be
frequently accessing photo galleries
for up to 1 minute at a time even when not in use. Tencent said then that the app looks for new images to make it "faster and smoother for users to send photos", and promised to cancel background scanning of photos.
Beijing has stepped up scrutiny of privacy and data handling for online services operated by Chinese internet firms, with new regulations introduced last year to address the issue. China's
Personal Information Protection Law
is considered one of the world's strictest for data protection, while the Data Security Law mandated tough legal requirements for data handling practices at internet companies.