TikTok
Get more with myNEWS
A personalised news feed of stories that matter to you
Learn more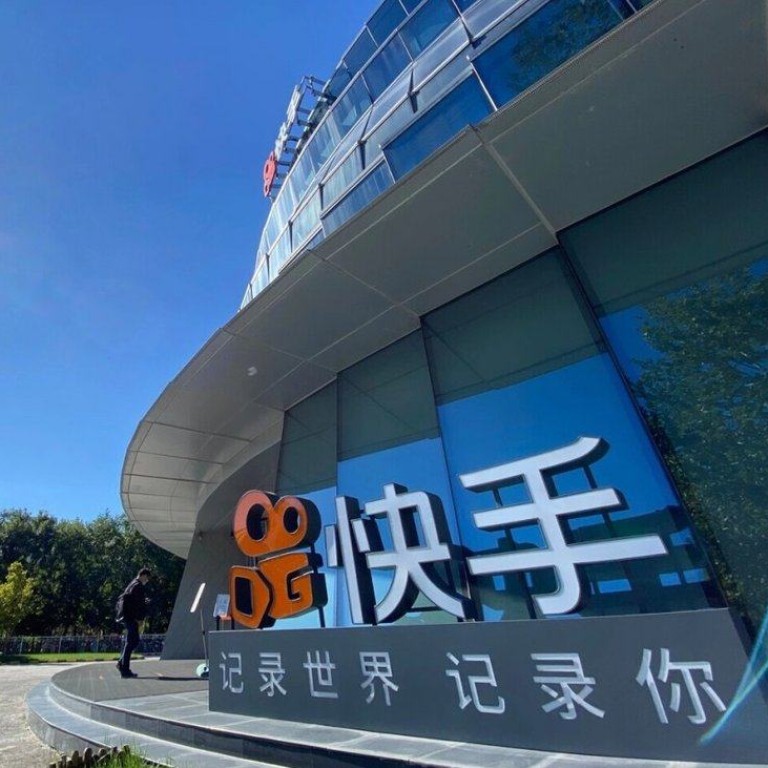 Beijing broadcaster's 1 per cent stake in short video app Kuaishou latest sign of increasing state influence over platforms
The move enhances the Beijing government's control of an influential internet platform with 347 million active users in the second quarter
Such investments are not new in the country, but they have raised concerns about meddling by the Chinese state in Big Tech
A state-run media outlet has taken a small stake in Kuaishou, China's second biggest short video platform after TikTok sister app Douyin, in a move that could give Beijing direct influence over one of the country's most popular internet platforms.
Beijing Radio and Television Station, controlled by the Beijing municipal government, invested 1.01 million yuan (US$140,000) for a 1 per cent stake in Beijing Kuaishou Technology, the mainland Chinese entity of the short video giant, according to records on Chinese corporate data provider Qichacha.
The remaining 99 per cent of the entity, which holds a number of domestic broadcasting licenses, is owned by Beijing Huayi Huilong Network Technology, a company 90 per cent-owned by Kuaishou co-founder Yang Yuanyi, according to QiChaCha records.
On October 26, the same day the investment in Kuaishou was made, the short video company appointed Shi Yesen, the name of an official at the Beijing Radio and Television Station, as board director. It is not known whether the new director is the same person, or if there are two people sharing the same name.
Kuaishou did not immediately respond to a request for comment on Monday.
The investment and appointment of a director enhances the Beijing government's control of an influential internet platform. Kuaishou reported 347 million active users in the second quarter.
Such investments are not new in the country, but they have raised concerns about meddling by the Chinese state in Big Tech. In August last year, state-owned firm Internet Investment Chinese (Beijing) Technology took a 1 per cent stake and a board seat in Beijing ByteDance Technology Co, a domestic subsidiary of TikTok owner ByteDance. That subsidiary has since been renamed Beijing Douyin Information Service Limited after the parent company
reorganised itself into six business units
in November last year, and changed the names of some entities under its Douyin unit.
The deal even got the attention of the US Senate. In a hearing last year over TikTok's independence and alleged links to the Chinese government, Republican Senator Ted Cruz repeatedly questioned Michael Beckerman, TikTok's head of public policy for the Americas, on whether the parent company would share data with Beijing ByteDance Technology (later renamed Beijing Douyin Information Service Ltd under the business overhaul).
Beckerman did not answer the question directly, but said the entity holds domestic licenses for ByteDance's businesses in China and is not connected to TikTok.
In April 2020, state-owned WangTouTongDa (Beijing) Technology Co acquired a 1 per cent stake in social media platform Weibo, which gave it the right to appoint a board director, according to Weibo's corporate filings.
Internet Investment Chinese (Beijing) Technology and WangTouTongDa are both subsidiaries of China Internet Investment Fund, which is backed by state-owned banks and companies and subject to oversight by the Cyberspace Administration of China and the Ministry of Finance.
As market growth slows and regulation tightens, China's online platform operators are pursuing new growth opportunities outside their home market. In the second quarter,
Kuaishou
managed to narrow losses from its overseas operations in Brazil and Indonesia, and for the first time it posted a domestic operating profit.