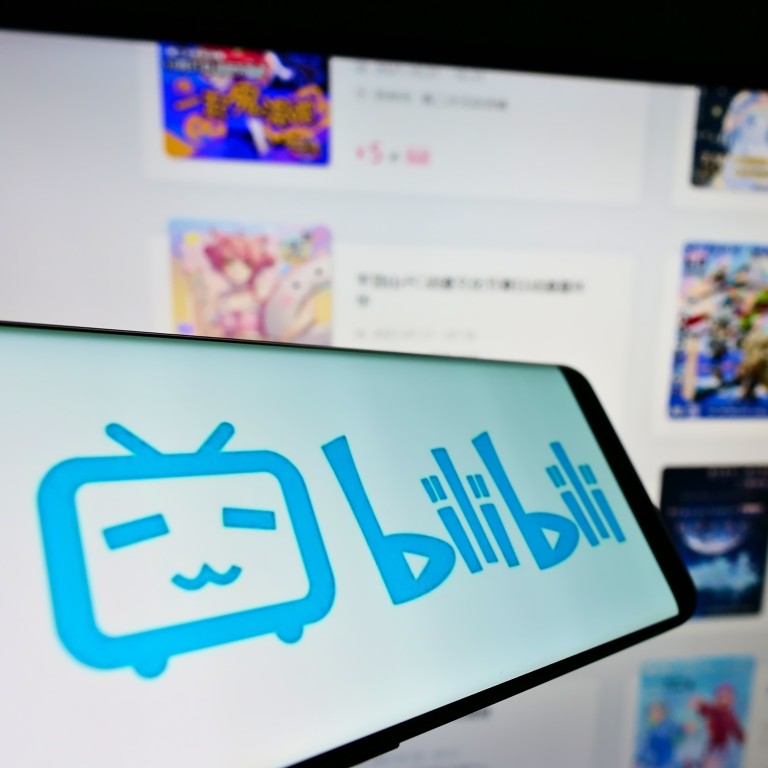 Bilibili CEO to take direct control of video gaming unit as streaming site seeks fresh growth drivers, people say
The adjustment is aimed at strengthening the firm's gaming business and implementing a strategy of focusing on 'self-developed' products
Move by CEO to take direct control of gaming business signals it is reverting to one of its original revenue drivers amid economic headwinds
Chen Rui, CEO of Chinese video streaming website Bilibili, is set to take over direct management of the company's video gaming unit, as the US and Hong Kong-listed company seeks new growth amid a faltering domestic economy.
Bilibili's video gaming businesses, including its publishing division and three in-house game studios, will directly report to Chen, the 44-year-old chief executive of the Shanghai-based company, while Zhang Feng, senior vice-president and previously head of video gaming, will take on new responsibilities, according to an internal notice sent to staff last Friday, the contents of which were confirmed by people familiar with the matter.
The adjustment is aimed at further strengthening the company's gaming business and implementing a strategy of focusing on "self-developed products and global distribution", Bilibili's human resources department wrote in the staff notice.
Bilibili did not immediately respond to a request for comment.
Chen's move to take direct control of the gaming business signals it is reverting to one of its original revenue drivers for new growth amid economic headwinds and slowing revenue at home. The dual-listed company has emerged as a prime target for short-sellers in the US over the past few months, after advertising spend fell at the firm, deepening investor concerns about profitability. Bilibili has yet to make a profit since it was founded in 2009.
The company's stock has tumbled 74 per cent since the beginning of 2022. However, its share price surged 9.3 per cent in Hong Kong on Monday after Chinese media reported the gaming reshuffle over the weekend.
Bilibili's gaming operations were once the company's biggest revenue source. The unit accounted for 83.4 per cent of the company's revenue when it first went public on Nasdaq in 2018.
In an interview with Chinese media LatePost in 2019, Chen described the importance of the company's early investment in video gaming. "If we had not contributed to copyright and game distribution in 2014, we would not have survived until today."
Video gaming was later overtaken by revenues related to the company's video streaming businesses, as it sought to expand its user base among China's Gen Z.
However, video gaming in China has been subject to increased regulatory scrutiny in recent years. In the second quarter, Bilibili's mobile gaming revenue slumped 15 per cent, accounting for just 21.3 per cent of its total revenue, while value-added services and advertising became the two most lucrative businesses.
The decline in gaming revenue was mainly due to the lack of "popular new exclusively distributed game releases" in the first half of 2022, Bilibili said in its latest earnings result.
Chen is betting that he can turnaround the firm's video gaming fortunes.
Bilibili has this year invested in more than 10 gaming companies in China, including the full acquisition of Xinyuan Studio, a Guangzhou-based game developer.
"Gaming revenue is not directly proportional to the number of users, so the key is to do a good job in game supply and product lines," said Chen in the LatePost interview.