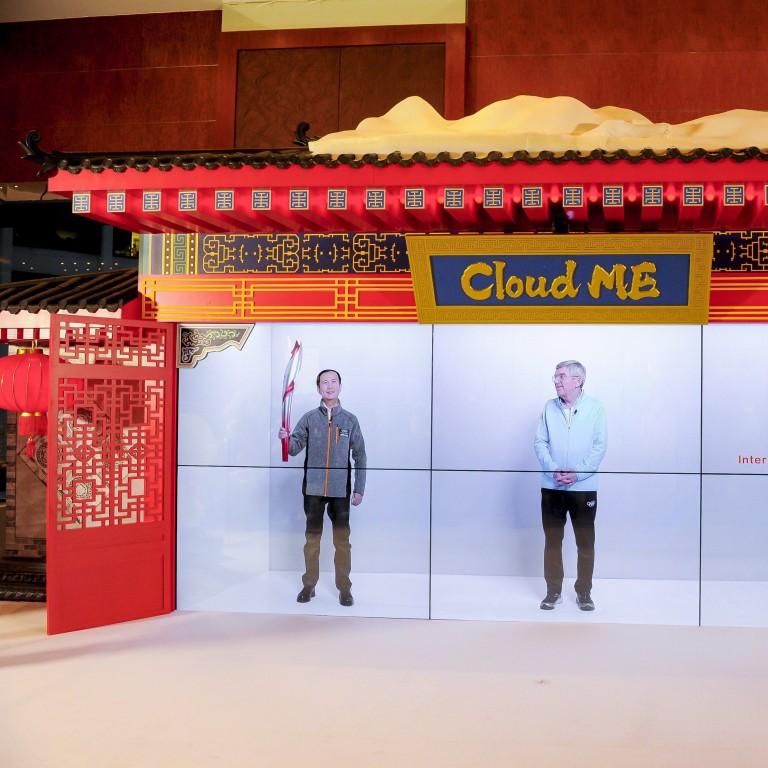 Top executives from Alibaba and JD.com pledge support for integration of digital and real economies at World Internet Conference
Daniel Zhang cited 20th Party Congress report, which says country will 'adhere to the focus of economic development in the real economy'
JD.com is an enterprise that 'originated from the real economy and will go back to the real economy', says JD CEO
Top executives from e-commerce giants Alibaba Group Holding and JD.com have pledged support for the integration of China's digital and real economies, after President Xi Jinping emphasised the importance of this goal at the 20th Party Congress.
"The integrated development of the digital economy and the real economy will surely become a strong driving force for national economic growth and social progress," said Daniel Zhang Yong, chairman and chief executive of Alibaba, at the World Internet Conference (WIC) in Wuzhen, in eastern Zhejiang province, on Wednesday.
Alibaba owns the South China Morning Post.
Zhang cited the 20th Party Congress report, which states that the country will "adhere to the focus of economic development in the real economy" and "strengthen the development of the digital economy". "The real economy is infrastructure for a country to modernise, while the digital economy is the most active and penetrating economy globally," said Zhang.
JD.com is an enterprise that "originated from the real economy and will go back to the real economy", said company CEO Xu Lei at the forum in Wuzhen. "As a new type of real enterprise, we have real economy enterprise in our DNA and digital technology capabilities. We deeply understand the needs and pain points of the real economy … and play an important role in the new development pattern."
Other well-known entrepreneurs attending this year's conference include Xiaohongshu founder Qu Fang, Sohu chairman and chief executive Charles Zhang Chaoyang and Tesla China vice-president Tao Lin.
The WIC used to be an occasion where Big Tech CEOs caught up on cutting edge technology development and trends in their industries – often with high-profile Western counterparts – but in recent years it has become more of a forum for the government to set out its policies for internet governance and development.
China's internet sector has been hit hard in the past year amid an economic slowdown and tightened regulatory scrutiny, including large fines for technology companies that breach new rules pertaining to mergers and acquisition activity and content.
Stock prices in the sector have been hammered, with Alibaba closing at HK$66 on Wednesday, about a fifth of its peak in late 2020. JD.com closed at HK$172.10, about 40 per cent of a peak in February 2021.
Government relations and communication with regulators have now become priority tasks for tech enterprises. Senior government officials, including Zhejiang provincial party secretary Yuan Jiajun, also attended the conference.