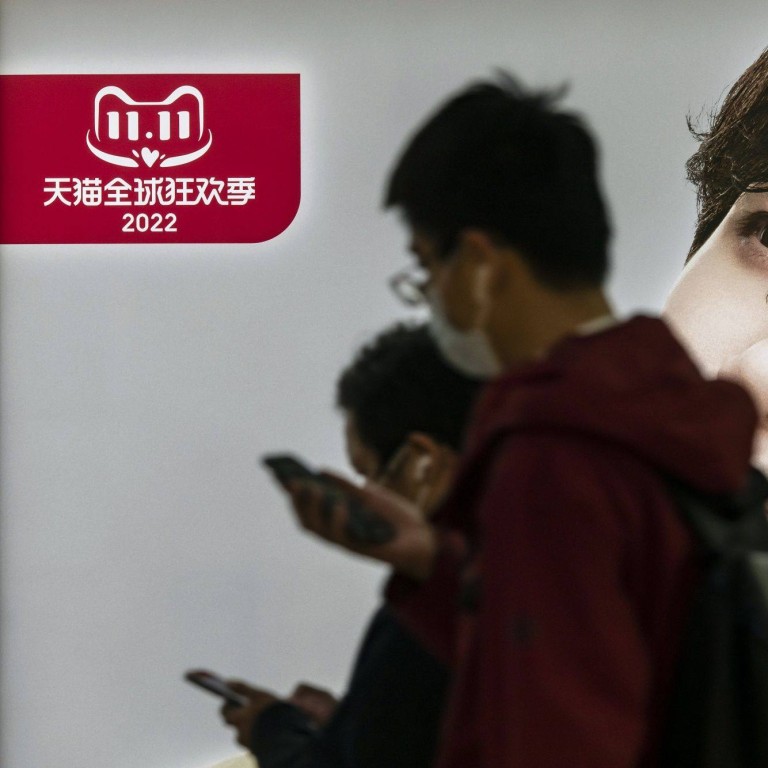 China's Singles' Day shopping festival fuels smartphone price war as major vendors seek to stimulate demand in weak market
Major smartphone vendors Apple, Xiaomi, Honor and Huawei have slashed prices on popular handset models at the world's largest shopping festival
Prices on some smartphone models are said to be at their 'historically lowest' levels, as vendors hope to revive the weak domestic market
Some of the world's biggest
smartphone
vendors, including
Apple
and
Xiaomi Corp
, are waging a price war in China on the back of the annual
Singles' Day
shopping extravaganza, hoping to revive a market that has posted double-digit declines in shipments during the past three quarters.
This year's promotions are offering steeper price cuts than before, according to Will Wong, a Singapore-based analyst at tech research firm IDC. He said campaigns during Singles' Day and the
midyear 618 shopping bonanza
help smartphone vendors stimulate local demand and clear excess channel inventory nationwide.
Prices of some smartphone models touted online and offline, as part of promotions in the
world's largest shopping festival
, are already at their "historically lowest" levels, according to a saleswoman at
Huawei Technologies Co
's flagship bricks-and-mortar store in
Shenzhen
. This person declined to be identified because she was not authorised to speak to the press.
Huawei's
P50 flagship smartphone
, for example, now costs 730 yuan (US$100.73) less than its original sticker price of 4,488 yuan, when it was released in July last year as the first model to run the company's own mobile operating system,
HarmonyOS 2
.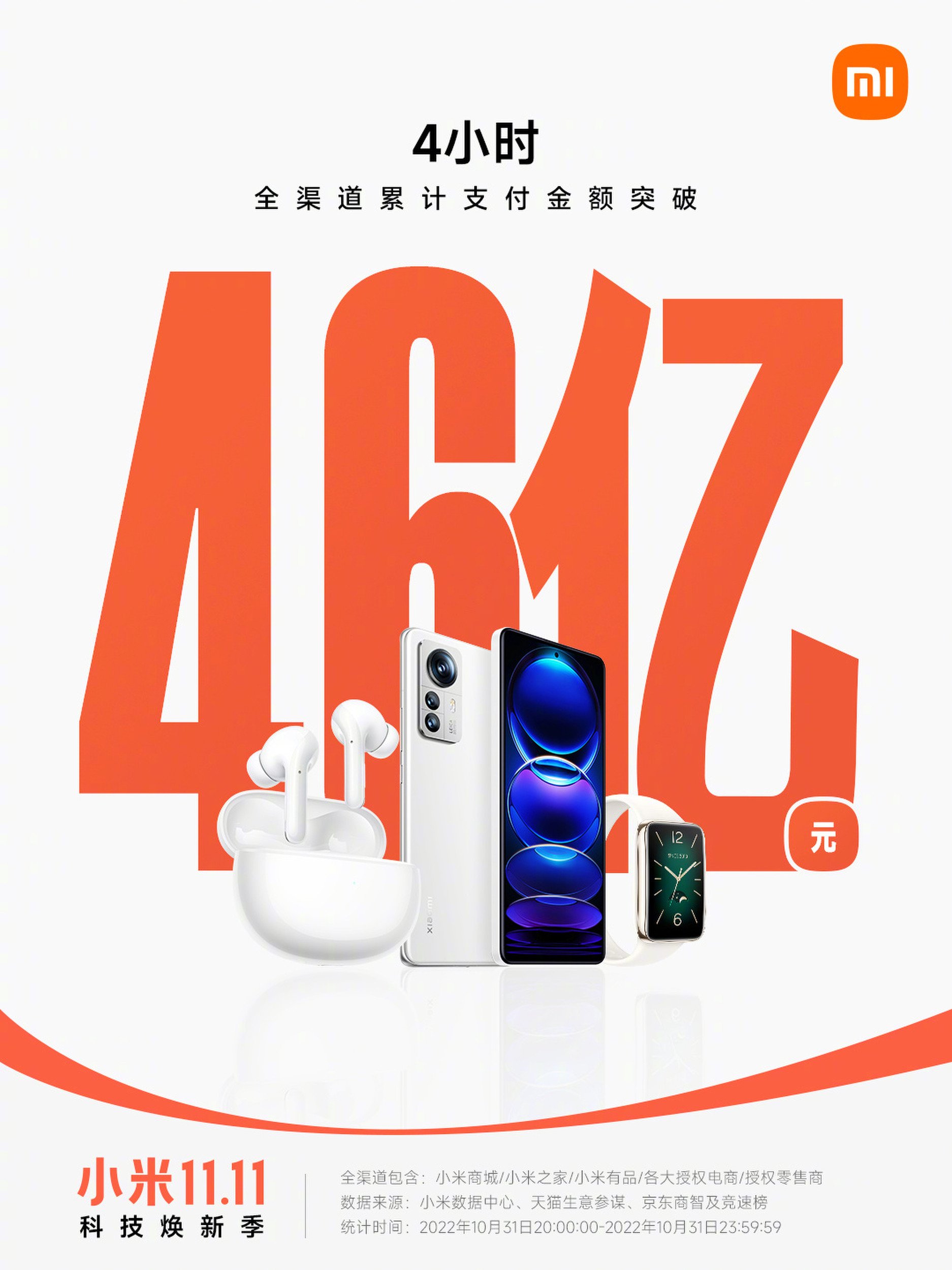 Honor
, formerly the budget smartphone brand of Huawei, is offering the same levels of price reductions at its online and offline stores. The company was China's second-largest smartphone vendor in the third quarter, according to IDC.
Xiaomi, China's No 5 smartphone vendor in the same quarter, slashed prices up to 1,000 yuan on certain handset models under its Singles' Day campaign.
Apple, ranked by IDC as China's No 4 vendor last quarter, provided rare discounts from the end of October. The US tech giant offered discount coupons worth up to 550 yuan on some new models like the iPhone 14 at its online store on
Tmall
, and markdowns of up to 800 yuan on the iPhone 13 at its store on
JD.com
. Tmall is operated by
Alibaba Group Holding
, owner of the South China Morning Post.
Honor, Xiaomi, Apple and Huawei have each surpassed 100 million yuan in transactions, just seconds after JD.com commenced its Singles' Day presales campaign on October 31, according to data released by the Beijing-based
e-commerce
giant.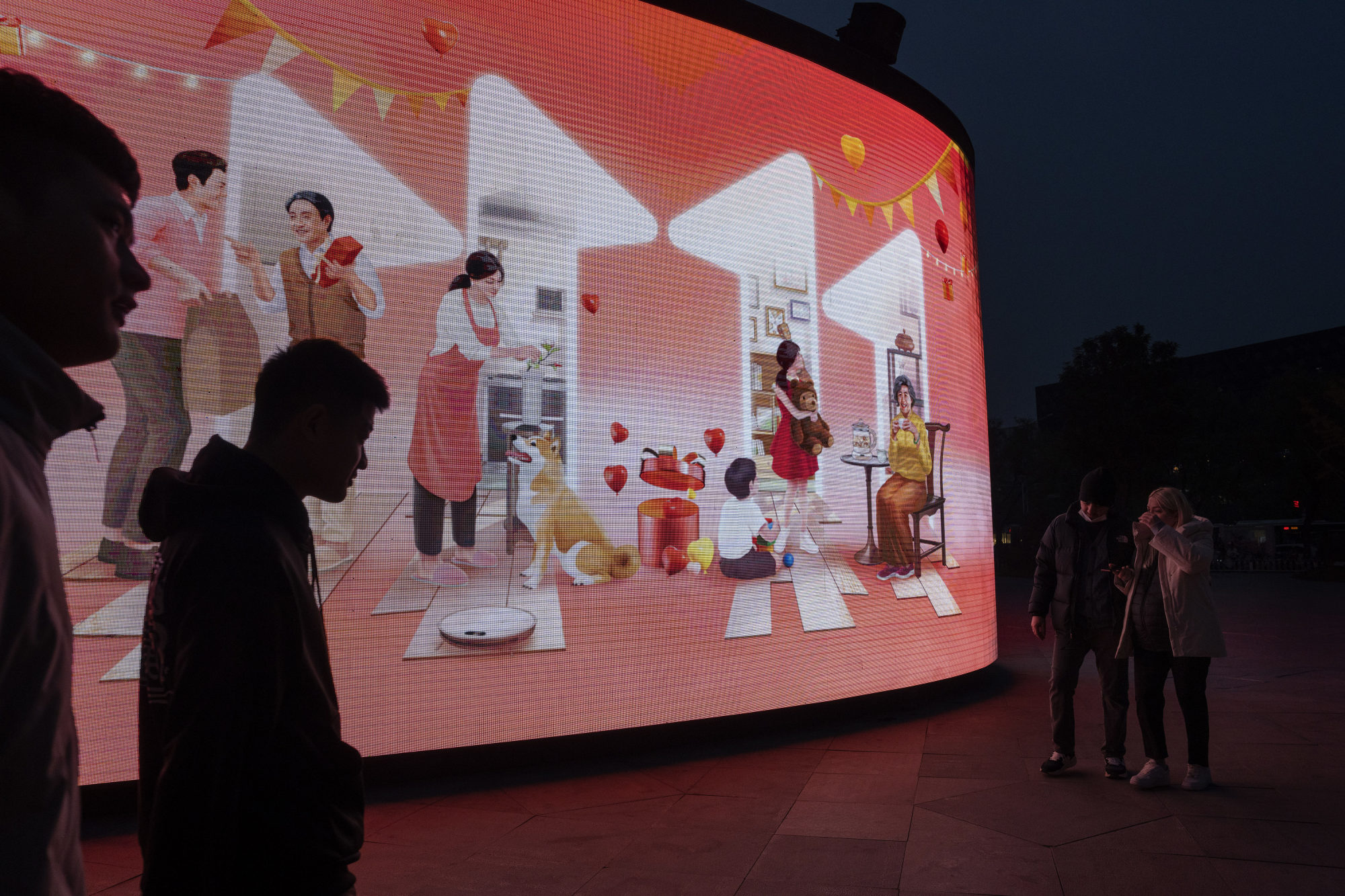 Apart from vendor discounts, local government subsidies are also helping provide more attractive deals to consumers during Singles' Day.
"The promotions are expected to be especially attractive to consumers who have been waiting for good deals," IDC's Wong said. He indicated that the country's cloudy economic outlook and zero-Covid-19 policy are likely to make consumers think twice before shopping during Singles' Day, as they may decide to shift their spending to groceries and other items.
IDC data showed 71.1 million smartphones shipped in China in the third quarter, an 11.9 per cent year-on-year decrease. This decline was narrower than the previous two quarters, it said.
Third-quarter smartphone shipments in mainland China reached 70 million units,
down 11 per cent from a year ago
, according to data released in October by research firm Canalys.
A report released by Counterpoint Research in the same month showed that smartphone sales in China slumped 12.4 per cent in the third quarter, as the nation's economic growth and consumption remained sluggish.
"Smartphone brands are preparing for a busier fourth quarter with more new offerings," the Counterpoint report said. "This will lift the market … and help it register a smaller year-on-year decrease in the fourth quarter."